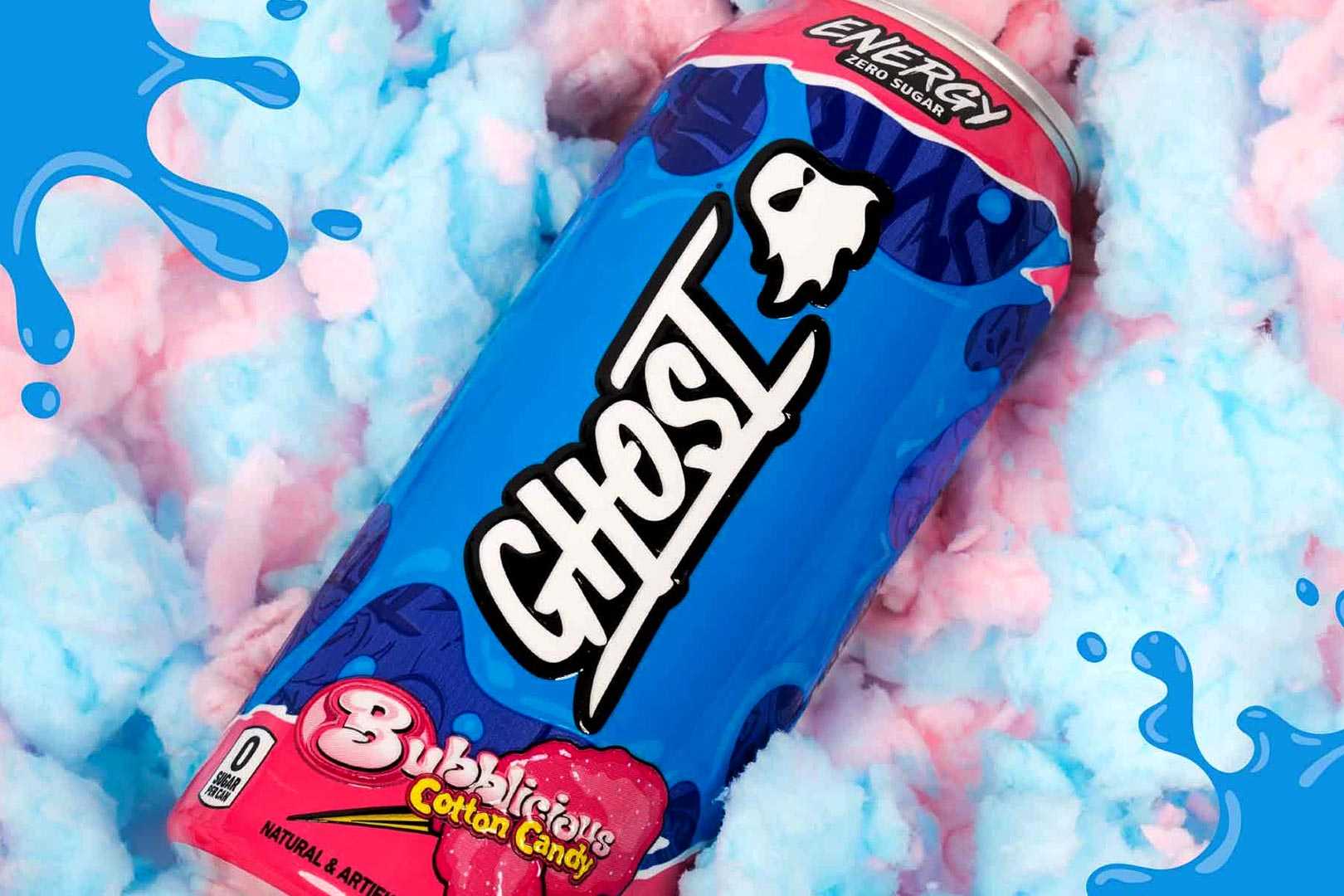 Over the years, Ghost has partnered with the well-known bubble gum Bubblicious on a few occasions. The partnership started with an authentic Bubblicious Strawberry Splash flavor for Ghost Legend and eventually Ghost Energy, and led to Bubblicious Lightning Lemonade and Cotton Candy also for the pre-workout Ghost Legend. This year the collaboration between Ghost and Bubblicious continues to grow with another new creation.
As Ghost did with its original authentic Bubblicious Strawberry Splash flavor, first making it available for Ghost Legend, then Ghost Energy; on Wednesday of next week, we are getting a Bubblicious Cotton Candy flavor for the brand's popular energy drink. Ghost is looking to deliver the same taste it did for the first time last year in its well-balanced powder pre-workout, but of course, in the form of a carbonated beverage.
The latest flavor collaboration from Ghost is going live exclusively through its mobile app, and it'll be another limited release, where you get the chance to grab one free can between the hours of midday to 1PM Central on May 10th. This will be followed by a full launch, where you can get it in all of the usual places, but if you want to get your hands on Bubblicious Cotton Candy Ghost Energy as quickly as possible, this is the way to go.