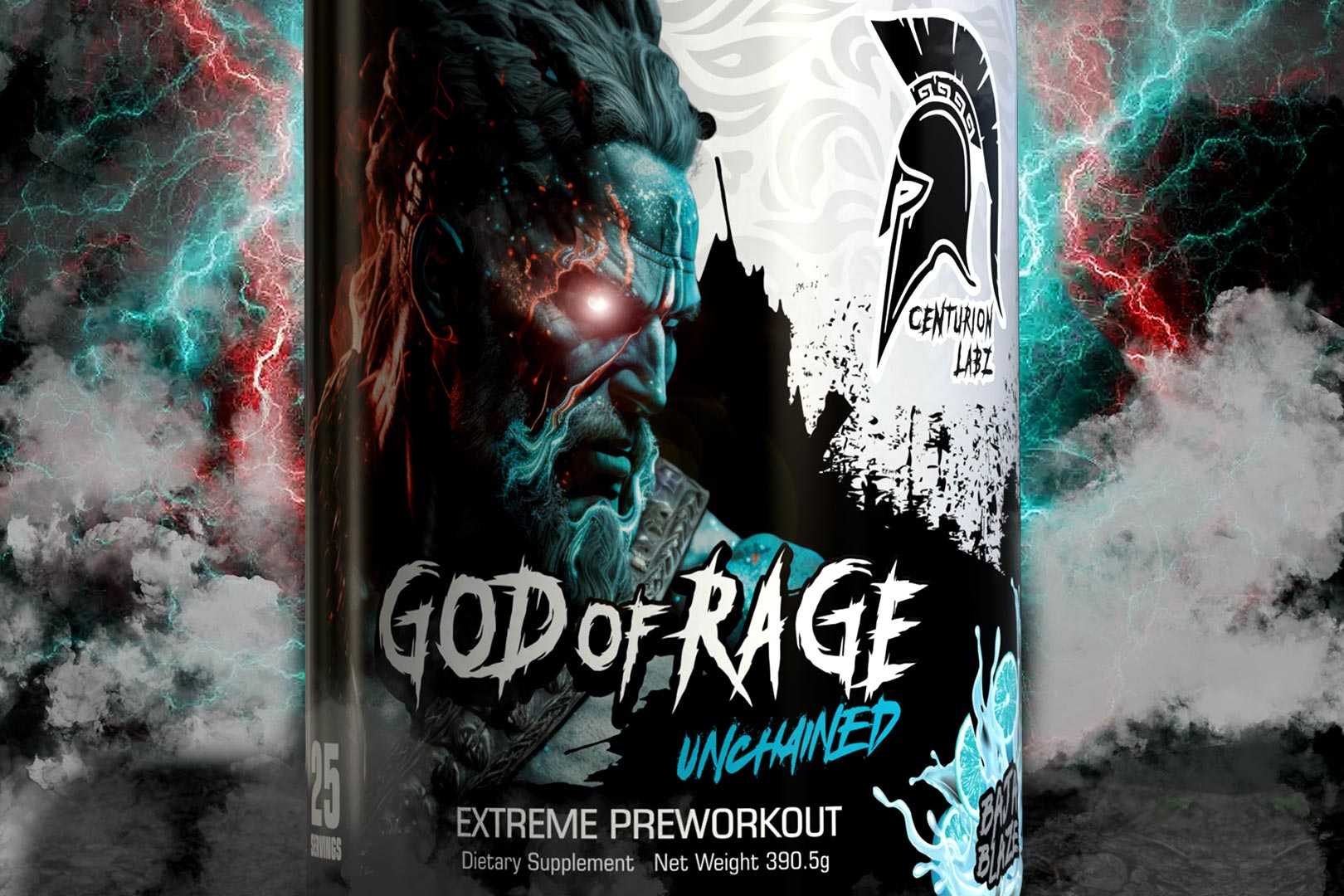 Hardcore supplement company Centurion Labz has a new stimulant-powered pre-workout on the market by the name of God Of Rage Unchained, which is the continuation of past God Of Rage products it's released. The latest from the brand is most certainly a premium pre-workout, bringing together a lot of reliable ingredients and effective dosages to support all of the core effects, including energy, focus, pumps, and performance.
We've got the facts panel for Centurion Labz' God Of Rage Unchained in the image below, and it's pretty clear the balance of benefits you're going to get in this one. The brand does have components in the pre-workout to enhance muscle pumps and improve performance, although not too many, with 6g of citrulline malate and a solid 3g of glycerol for the pump portion, then driving performance is the ever-present beta-alanine at 3.2g a serving.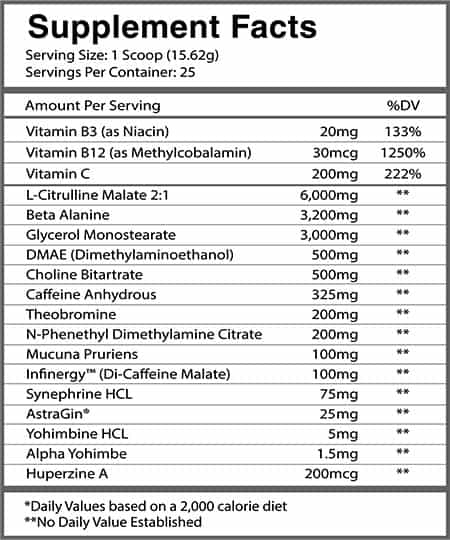 The rest of the formula behind God Of Rage Unchained is there to increase energy and mental focus, and there are substantially more ingredients to do precisely that. Centurion Labz has half a gram each of DMAE and choline bitartrate, 200mg each of theobromine and eria jarensis, 5mg of yohimbine and 1.5mg of the hard-hitting alpha yohimbine, and alongside all of the stimulants, is of course, caffeine at a reasonably potent 325mg.
There are some similarities to Centurion Labz' already available God Of War, and while God Of Rage Unchained does have less caffeine than that, it has a broader range of stimulants, which should make for an equally intense experience, plus there is more for pumps in the all-new supplement. The latest God Of Rage product is making its way to market later this week in tubs of 25 servings and four flavors, including Rainbow Sherbet and Baja Blaze.