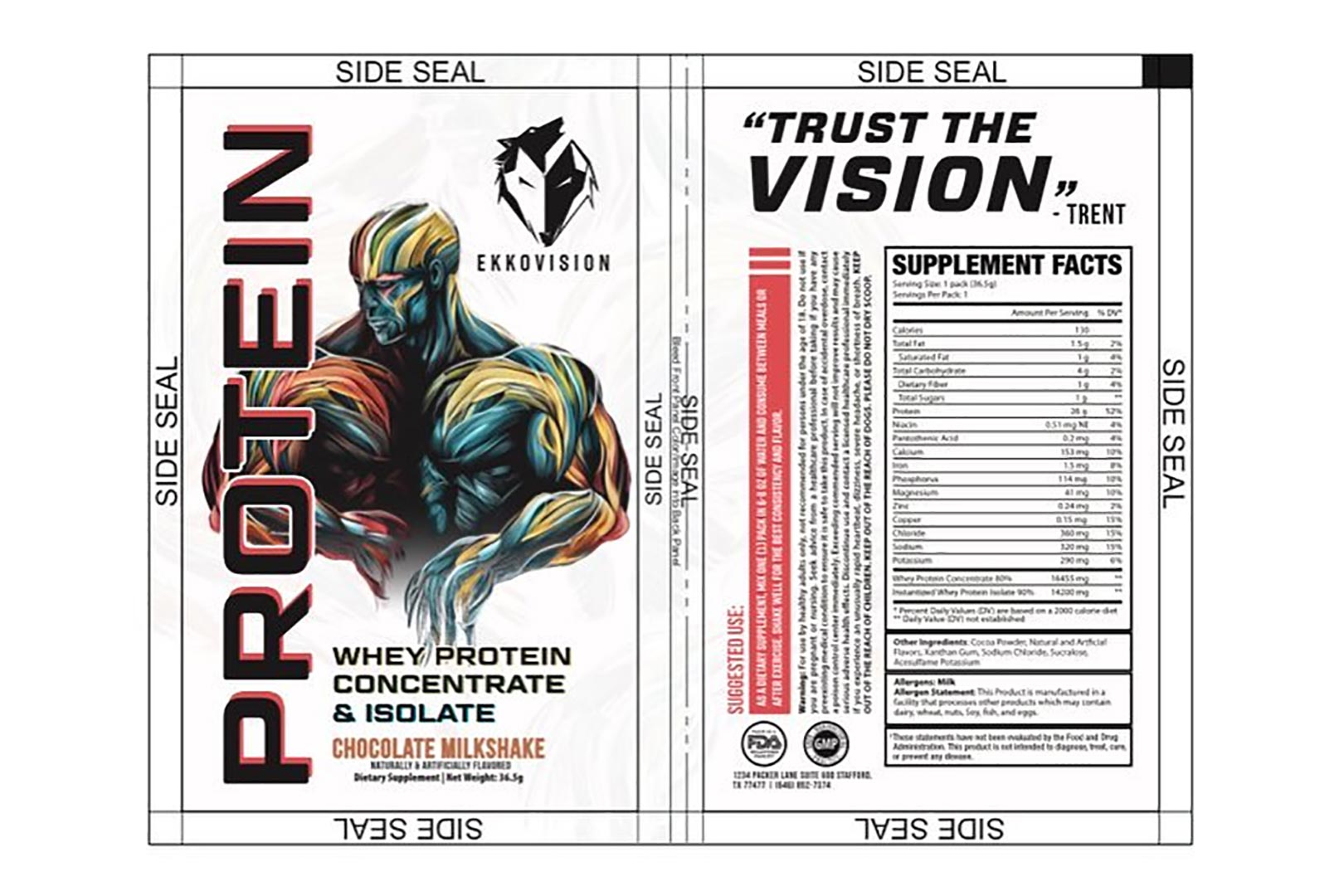 Ekkovision's ability to deliver an extensive and diverse selection of pre-workouts was originally what put it on the map, especially with the powerhouse Dethroner, although it has moved into many other categories since then. It now competes in the likes of weight loss, soon-to-be intra-workout, and it has several standalone products; and in June, it is greatly moving up in the world and getting into the protein powder space.
Ekkovision has said that following its next round of releases, which is going down tomorrow, it is introducing the simply named Protein, and it will be relatively straightforward. The supplement will have 26g of protein per serving coming from whey concentrate and whey isolate, alongside 4g of carbohydrates, a gram of that sugar, 1.5g of fat, and 130 calories. It is worth noting the brand has gone a rare route and is transparently dosing the protein.
Transparently dosed sports nutrition products are common these days; in fact, it's rarer to see something non-transparent. Protein powders are the exception, as companies really need to go out of their way to do it. A transparent protein is where a supplement has multiple sources and tells you how much of each is used to provide the total amount per serving. This is important, as a brand could say you get 25g of protein from a blend of whey concentrate and isolate, but put only half a gram of isolate and use concentrate for the rest, whereas you may be after a more even breakdown.
Ekkovision's Protein splits up its source rather nicely, where of its 26g of protein a serving, about 12.8g is from whey isolate, and the rest is from whey concentrate. The brand is aiming to have this available at $45.99 before any discount for a tub of 30 servings, and if it proves successful, it will venture deeper into the category with more flavors and even alternative protein powders, such as a pure whey isolate supplement.