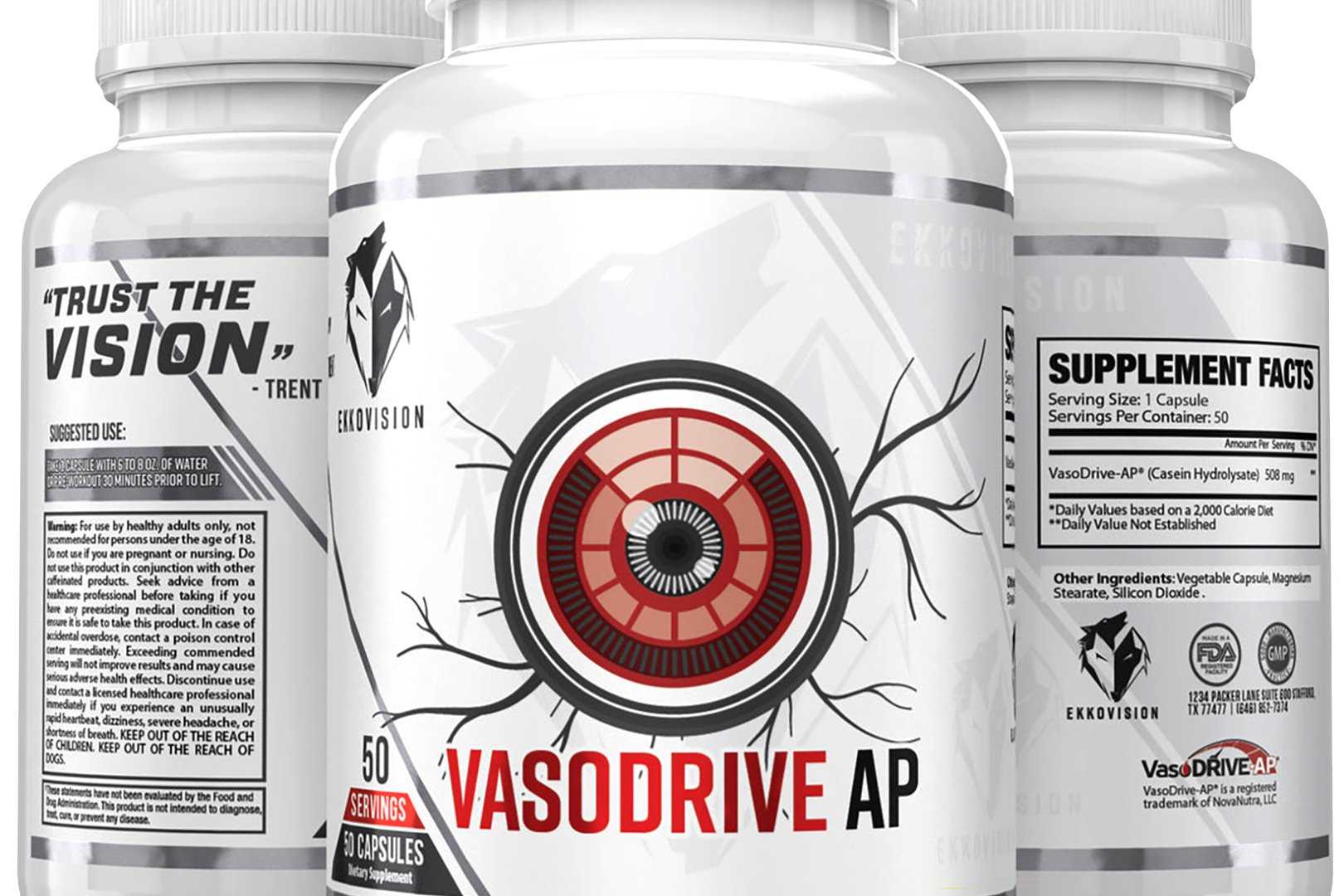 Ekkovision has grown a lot over the last year, its first year in business; most importantly, it's expanded beyond the competitive world of pre-workouts and into many other categories like weight loss, sleep, and soon-to-be intra-workout. Our Newcomer Of The Year for 2022 has also added a few simpler, standalone supplements, including classic ingredients like creatine and glutamine, as well as citrulline and beta-alanine.
Ekkovision has announced another straightforward product that'll be a part of its next round of launches taking place one week from tomorrow, Monday, the 29th of this month. While those single-ingredient supplements mentioned are all relatively common components, the one the brand has coming is more on the premium side. Ekkovision is taking the premium pump-enhancing VasoDrive-AP and putting it into capsules.
The brand's ingredient-titled product will have VasoDrive-AP's effective dose of 508mg a capsule, and with 50 capsules a bottle, you've got plenty of room to double your serving and move up to 1.016g of VasoDrive. Being that there is just one ingredient in the product, it can easily be stacked with other supplements to add pumps or further enhance the effect, and when it drops, it'll be $57 before discount.