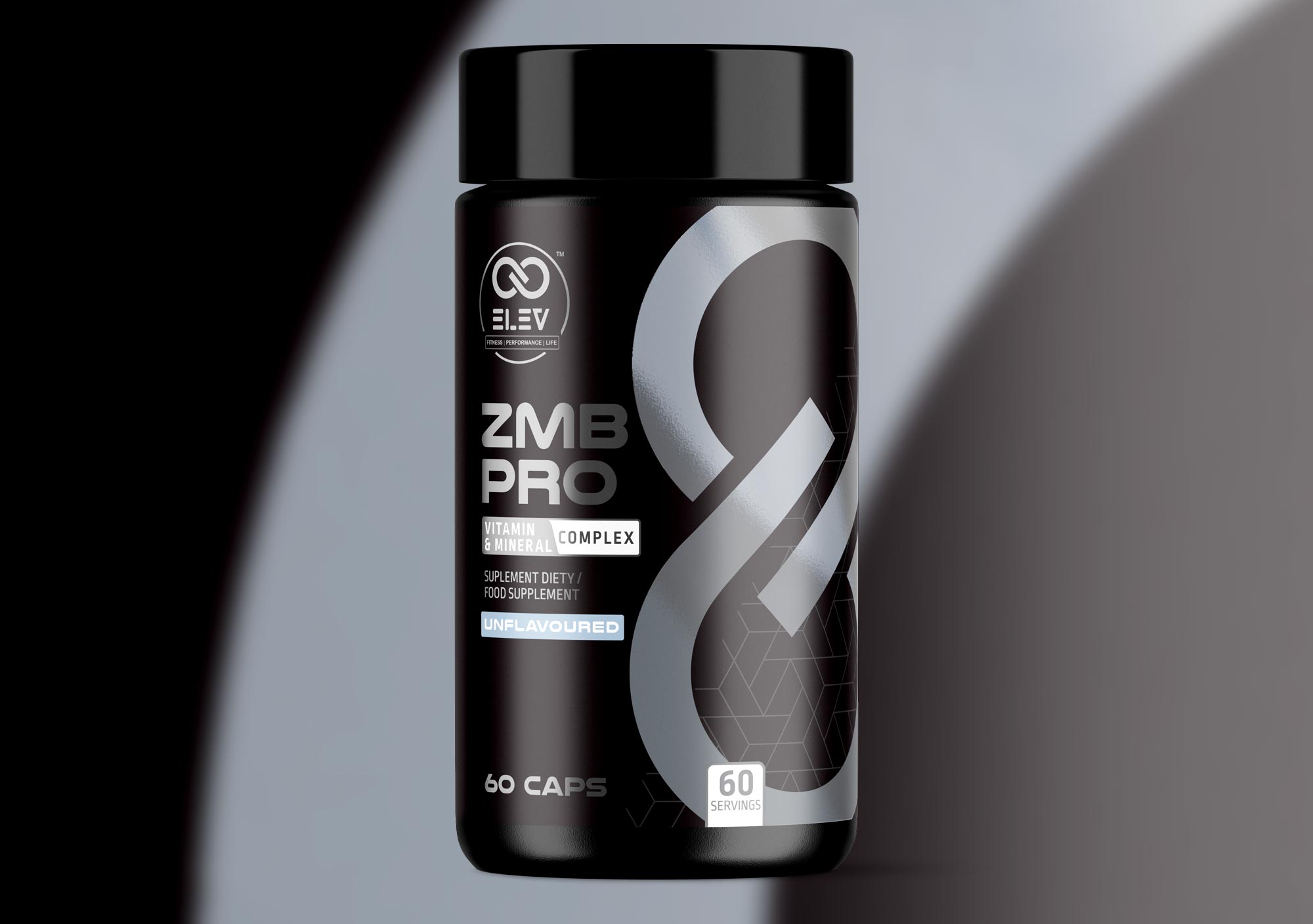 International brand Elev Global recently announced an entry into the sleep aid space with Good Night, featuring some commonly used ingredients, including the likes of ZMA, tryptophan, valerian root, and classics like GABA and melatonin. Alongside that supplement, the brand has dropped another that's in the same sort of realm; in fact, it takes one of Good Night's key components and puts it into a standalone product.
Elev Global's other all-new supplement is ZMB Pro, a dedicated ZMA capsule formula that brings together the usual three key ingredients in zinc, magnesium, and vitamin B6. The dosages in ZMB Pro are quite different from what you get in Good Night, with a similar amount of zinc at 10mg in a single capsule serving, almost twice the magnesium at 350mg from 191mg, and significantly less vitamin B6 at 1.4mg versus 8.4mg.
Again, ZMB Pro is Elev Global's take on the traditional ZMA supplement, which is something you get in Good Night, so if you're after just that ingredient, this is the way to go, or if you'd rather a more advanced nighttime solution, the more complete Good Night is what you want.