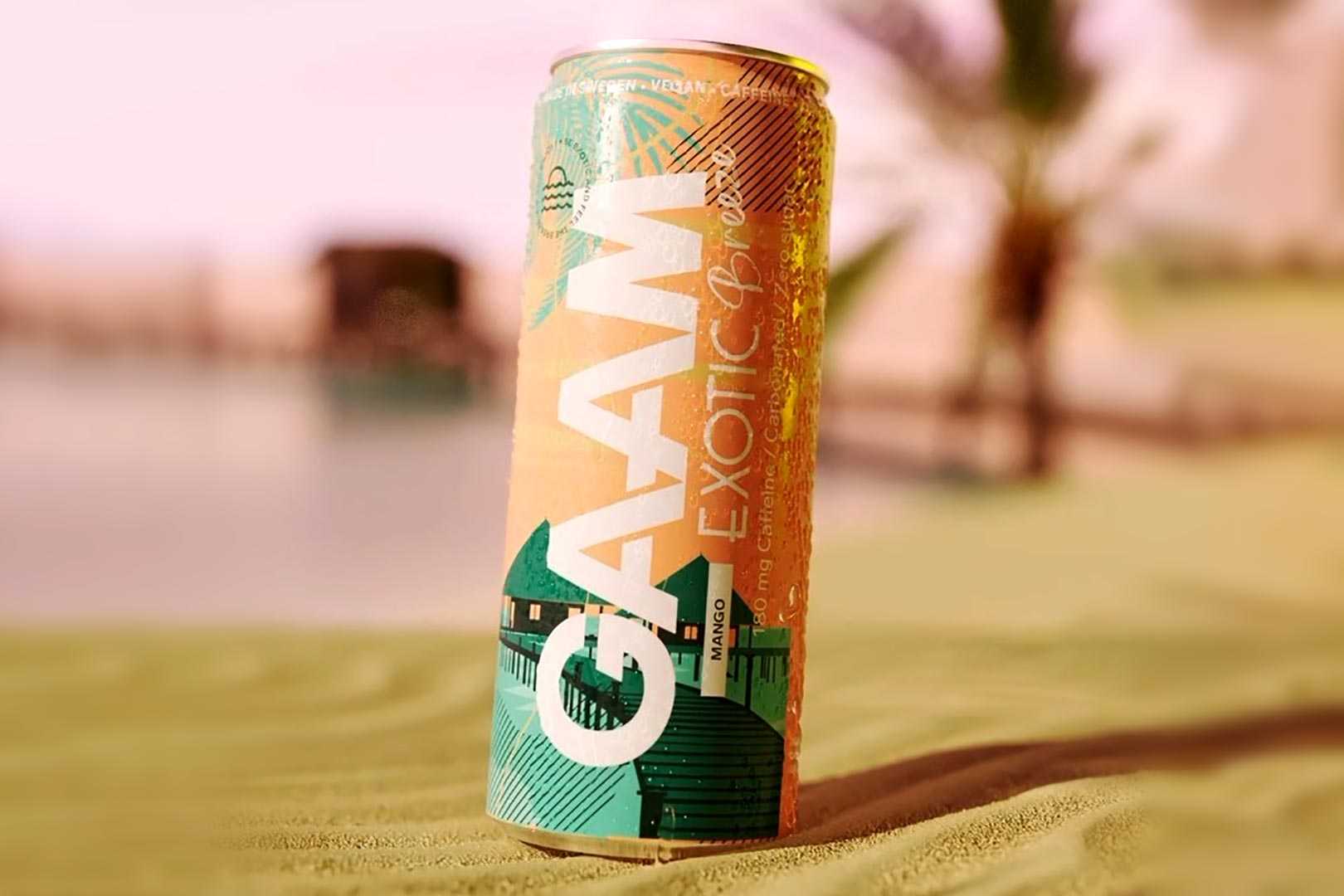 Like some other sports nutrition companies in Europe, house brand GAAM Nutrition from Proteinbolaget is no stranger to creating products themed around a time of year to bring a seasonal feel to the likes of its tasty beverage, GAAM Energy. It was actually around this time last year, leading up to summer in Sweden, that GAAM released not one but two summery flavors of its energy drink in Swedish Summer and Marbella Beach.
Again, creating a flavor based around a time of year, event, or occasion is a common occurrence at GAAM Nutrition, so it's no surprise that here in May of 2023, as we quickly approach the sunny season in its home country of Sweden, it has dropped another summery product. Joining the menu of the house brand's energizing beverage GAAM Energy, for a limited time, is Exotic Breeze, which is a sweet and refreshing, all-out mango experience.
As per usual and, of course, being a house brand, Proteinbolaget's online store is the best place to get your hands on the latest from GAAM Nutrition. Through there, the retailer has plenty of purchase options for the energizing beverage packing a moderate 180mg of caffeine, selling individual cans, cases of 24, and a more cost-effective 48 bundle, with the larger options also allowing you to pick a variety of flavors in lots of six.