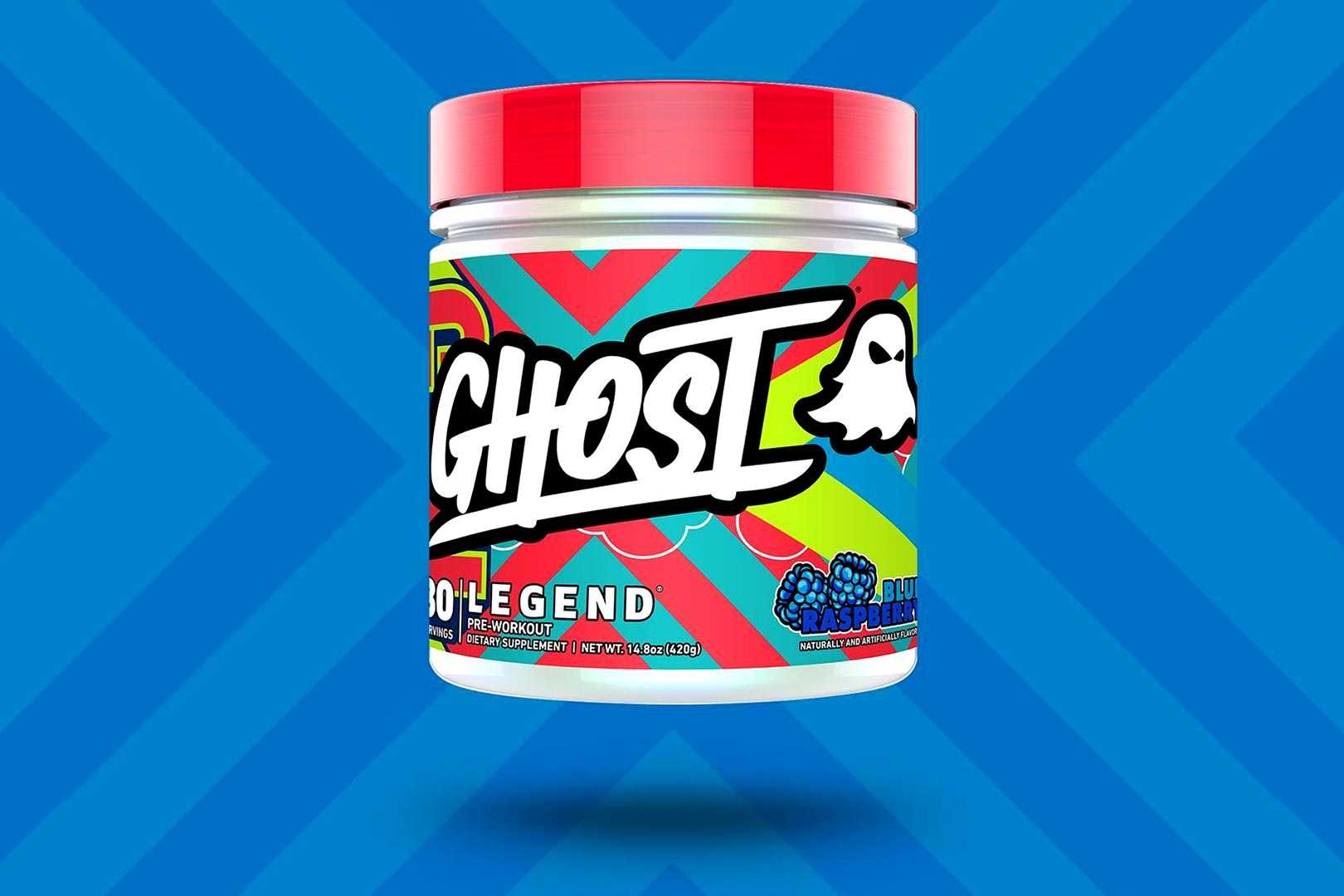 In exactly one week, Ghost is relaunching one of its first three supplements, which were Ghost Amino, Ghost Legend, and the fully transparent protein powder, Ghost Whey. It is the pre-workout Legend that is getting the love on this occasion, which was transformed into V2 about two years ago, and now the original lifestyle supplement company is moving to the third iteration, introducing Ghost Legend V3.
Ghost's latest version of its mainstream-level pre-workout features more of an internationally friendly formula, meaning there won't be any differences from the Ghost Legend fans get in the US to the likes of the UK, Europe, and Australia. The brand has taken out quite a few ingredients for V3, at least compared to its predecessor, although at the same time, it has also added some new components, but not as much as it's removed.
On the removal side, Ghost has taken out the focus-supporting ingredients tyrosine and alpha-GPC — the latter of which is no longer compliant in Europe — as well as taurine and the premium performance feature Senactiv. In their place, Ghost Legend V3 has 100mg of the study-backed NeuroFactor, and half a gram of VitaCholine, adding focus-powering components back in after the loss of tyrosine and alpha-GPC.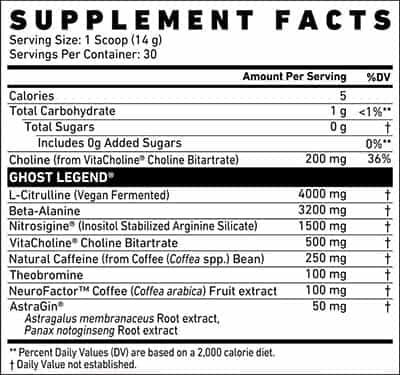 The one last drop from Ghost Legend V2 to Legend V3 is the part that really makes it internationally friendly, and that is the typically hard-hitting alpha yohimbine. That is no longer in the mix at all and is something you'll likely notice missing on the sensory side. Everything else is still in the pre-workout, including 4g of citrulline and 1.5g of Nitrosigine to drive muscle pumps, theobromine, a full 3.2g of beta-alanine for performance, natural caffeine, and, of course, AstraGin.
On the international front, Ghost has indeed made its signature pre-workout more compliant with other countries, but it is not without a bit of a simplifying of the formula, mostly on the stimulant side. The pumps are still backed by the same ingredients, and the performance portion is without the premium and proven Senactiv; however, the brand does have that in Ghost Hydration, so you can stack to get it back in your workout.
Ghost Legend V3 is hitting the brand's online store at ghostlifestyle.com in about a week on Wednesday, the 17th of this month. That is just for the US fans of Ghost, with details on the refreshed pre-workout's availability in the UK, Europe, and Australia, coming a little later. The supplement has been bumped to 30 servings, up from 25, and it'll be the same price as its predecessor at $44.99, with plenty of flavors right from the beginning.