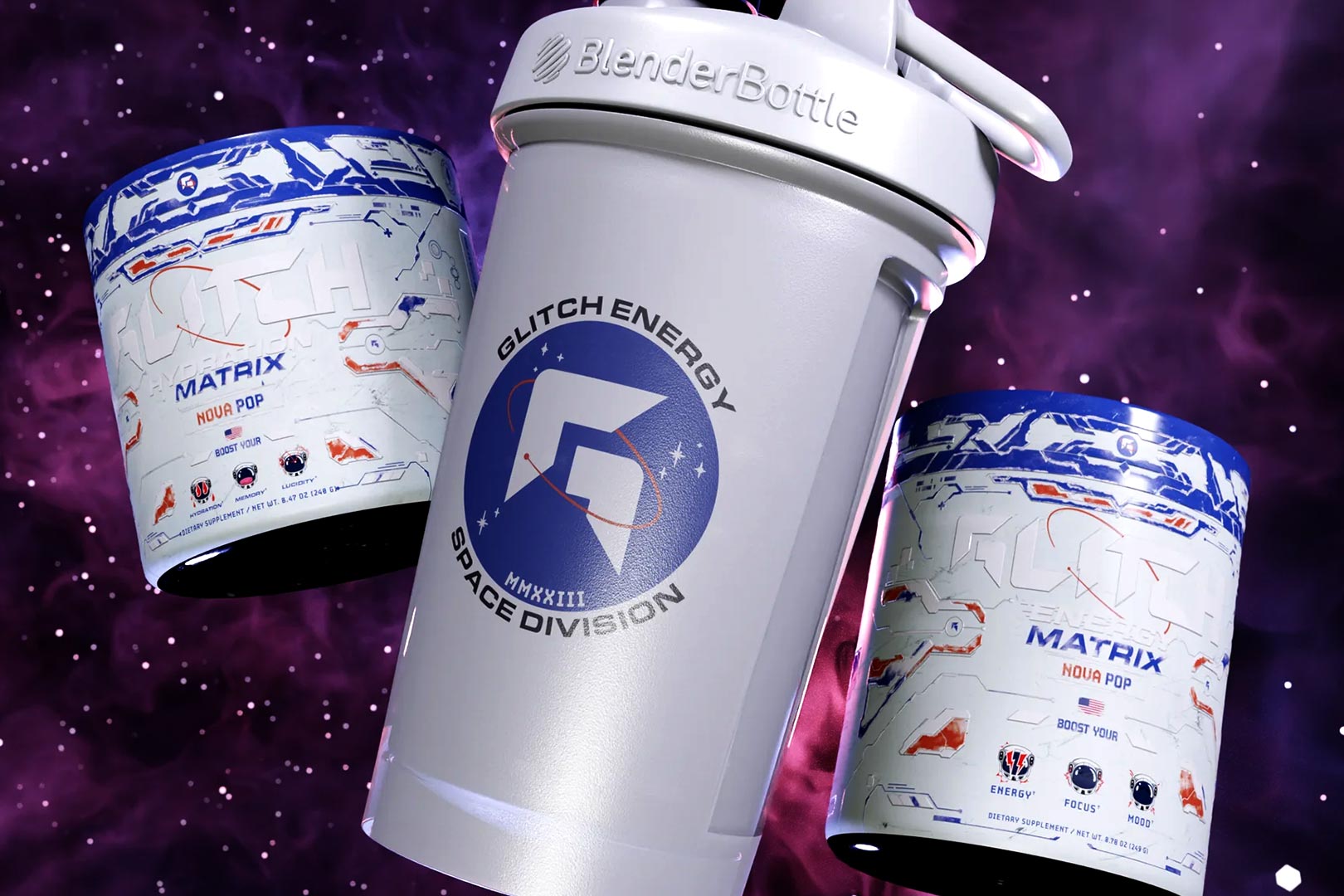 Gaming brand Glitch continues to keep fans interested, excited, and on their toes by frequently releasing new flavor experiences; sometimes, they're ongoing options, collaborations, or tastes that are only around for a limited time. The gaming-specific supplement company has come through with another one of those temporary flavors this week, revealing and releasing a red, white, and blue-colored creation named Nova Pop.
Glitch has not given an exact description of Nova Pop, although based on the name, colors, and the fact it's being promoted as "a nostalgic flavor", we're guessing it's Bomb Pop-inspired, with that classic combination of cherry, lime, and blue raspberry. Nova Pop has been launched for both of the brand's supplements; the energy and focus-fueling Energy Matrix powered by Dynamine and the hydration-supporting Hydration Matrix.
You can grab either of Glitch's Nova Pop-flavored products separately at glitchenergy.co, with the more complex Energy Matrix at $44.97 and Hydration Matrix sitting at $34.99. There is also a bundle with both supplements in the limited Nova Pop flavor and a matching Nova Pop-themed shaker bottle at $85.45, which is basically Energy Matrix and Hydration Matrix at their usual prices, and the shaker being only $5.45.