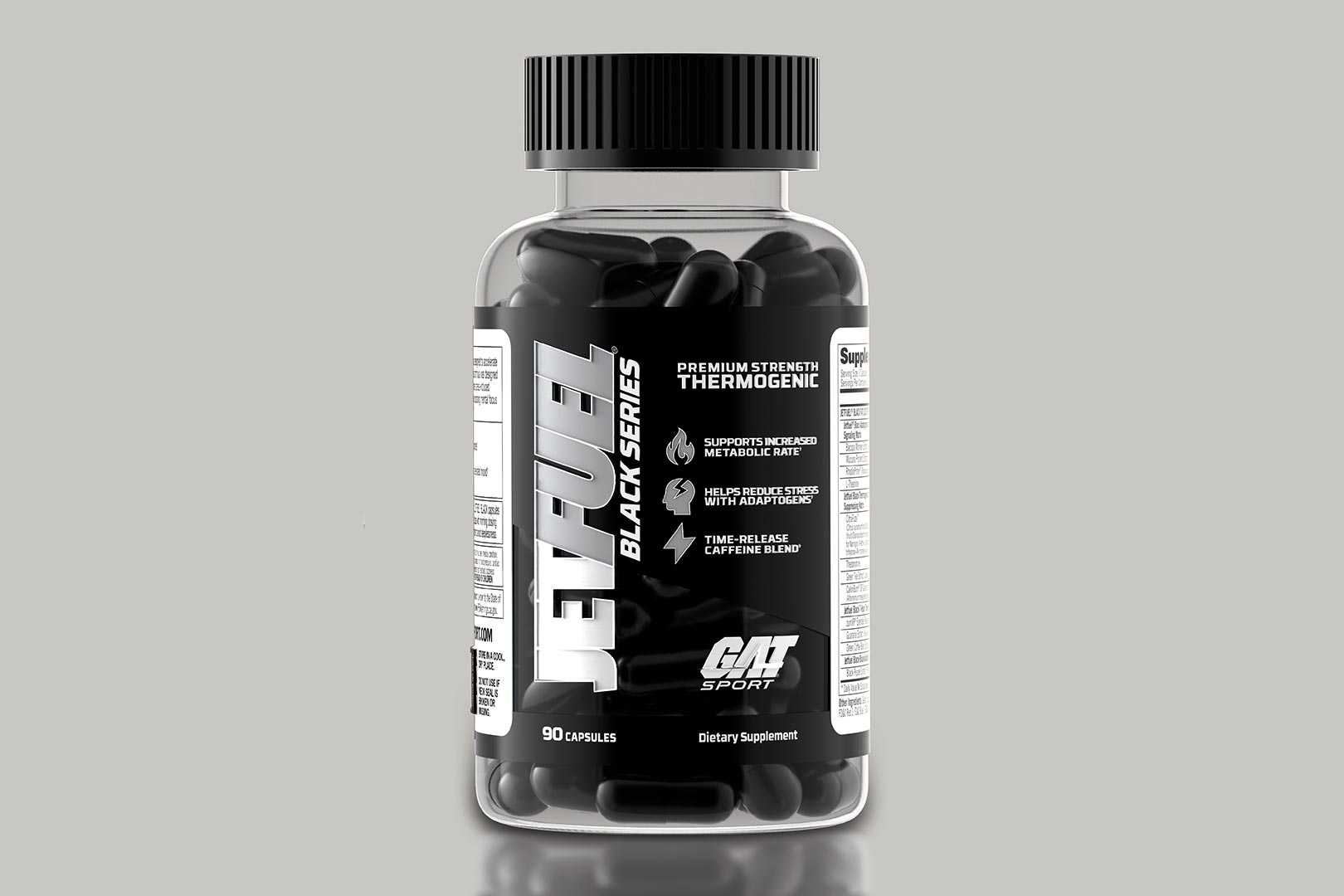 We recently posted about GAT's all-new entry into its incredibly long-running family of JetFuel fat-burning supplements, which has seen all sorts of spin-offs and versions throughout the years. The latest addition to the series is JetFuel Black, and you can now purchase it from retailers, including The Vitamin Shoppe. There is actually a deal on the product there, where you can get your second bottle for half price, dropping it from $44.99 down to $33.75 when buying two.
Like the many other JetFuel weight loss supplements we've seen from GAT, JetFuel Black is a stimulant-fueled experience built to increase and enhance energy, focus, and overall weight loss. This time around, the product is also designed to reduce stress, thanks to its inclusion of adaptogens, improve metabolism, and offer a powerful thermogenic effect, which, similar to those other effects, all push towards the goal of helping you burn fat as efficiently as possible.
We've got the facts panel for the product directly below, and while there are blends and totals listed, everything is indeed completely transparent, so you know how much of each ingredient you get per serving. For relaxation and mood, there is 250mg of bacopa and 100mg of RhodioPrime, the Citrafuze blend and theobromine for thermogenesis and appetite, and to drive energy, you get three separate sources of caffeine for a combined and strong 310mg per serving.
GAT is covering many of the necessary weight management bases in JetFuel Black, as mentioned earlier, making promises to support energy, focus, mood, stress, metabolism, thermogenesis, appetite, and overall fat loss. The newest JetFuel supplement is not available for purchase directly through the brand's online store, although again, The Vitamin Shoppe already has it in stock and on sale at that buy one get one half price deal, saving you a little over $10 a bottle when you grab two.