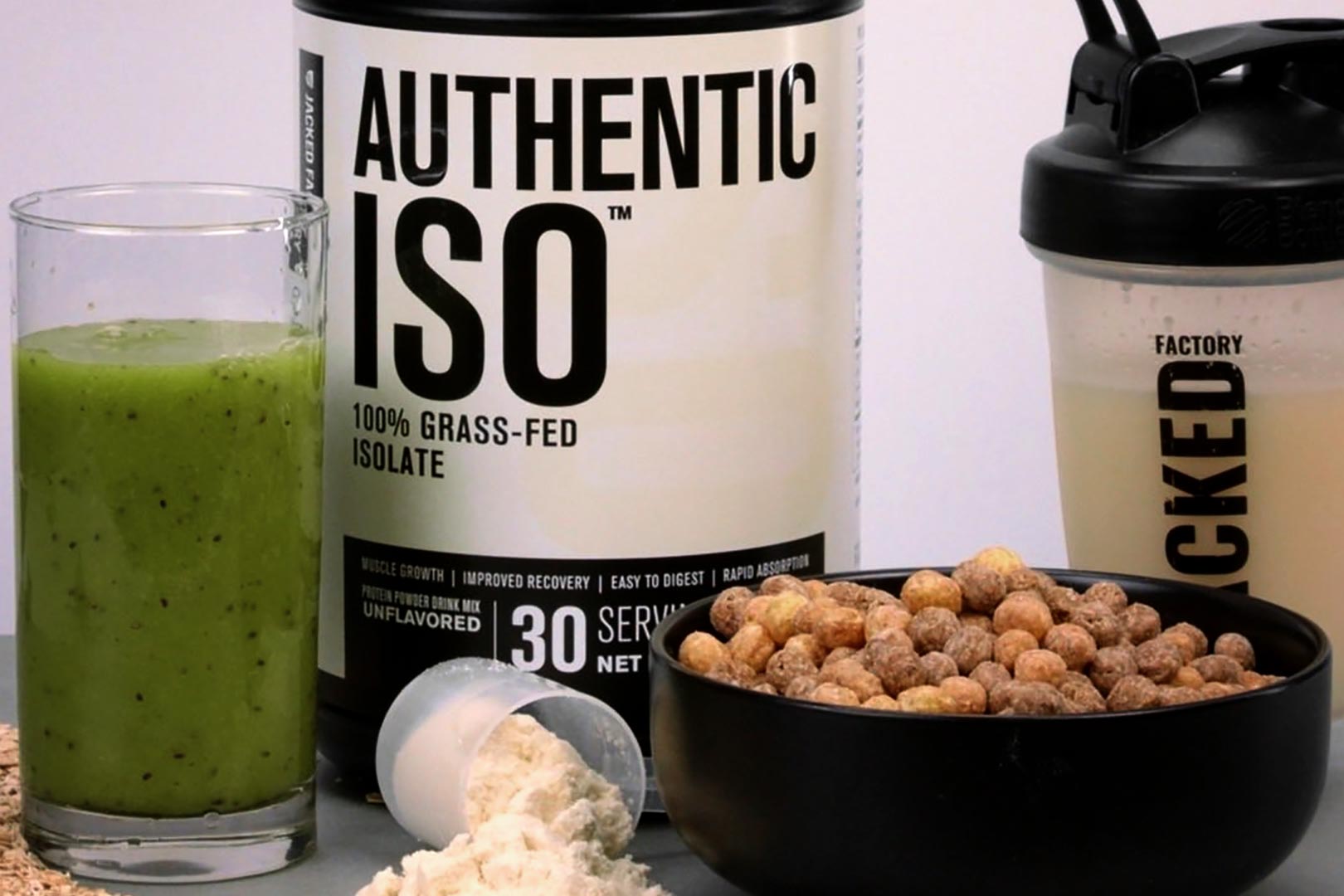 When it comes to baking with protein powder or even throwing it in shakes and smoothies alongside several other ingredients, some flavors are better suited than others. Typically vanilla is the way to go, purely because of how versatile the taste is, although better yet is something without any flavor at all. It is rare to find a supplement company that makes an unflavored protein powder, but it happens, and that's precisely what the team at Jacked Factory has gone and done.
Jacked Factory has a nice selection of protein powders, from the plant-based Authentic Vegan to the blend-style Authentic Whey and the premium competitor Authentic ISO, which is the product receiving that base taste this week. Joining the supplement's small menu of Vanilla, Chocolate Peanut Butter, Vanilla Oatmeal Cookie, and Cinnamon French Toast is a straightforward, Unflavored Authentic ISO, something so versatile you can essentially throw it into anything.
The official online store for Jacked Factory at jackedfactory.com is the place to go to get your hands on the neutral-tasting Unflavored Authentic ISO at $39.99 for a tub of 30 servings, each packing a lean 25g of protein, all from premium grass-fed whey isolate, and a low-calorie count of 110.