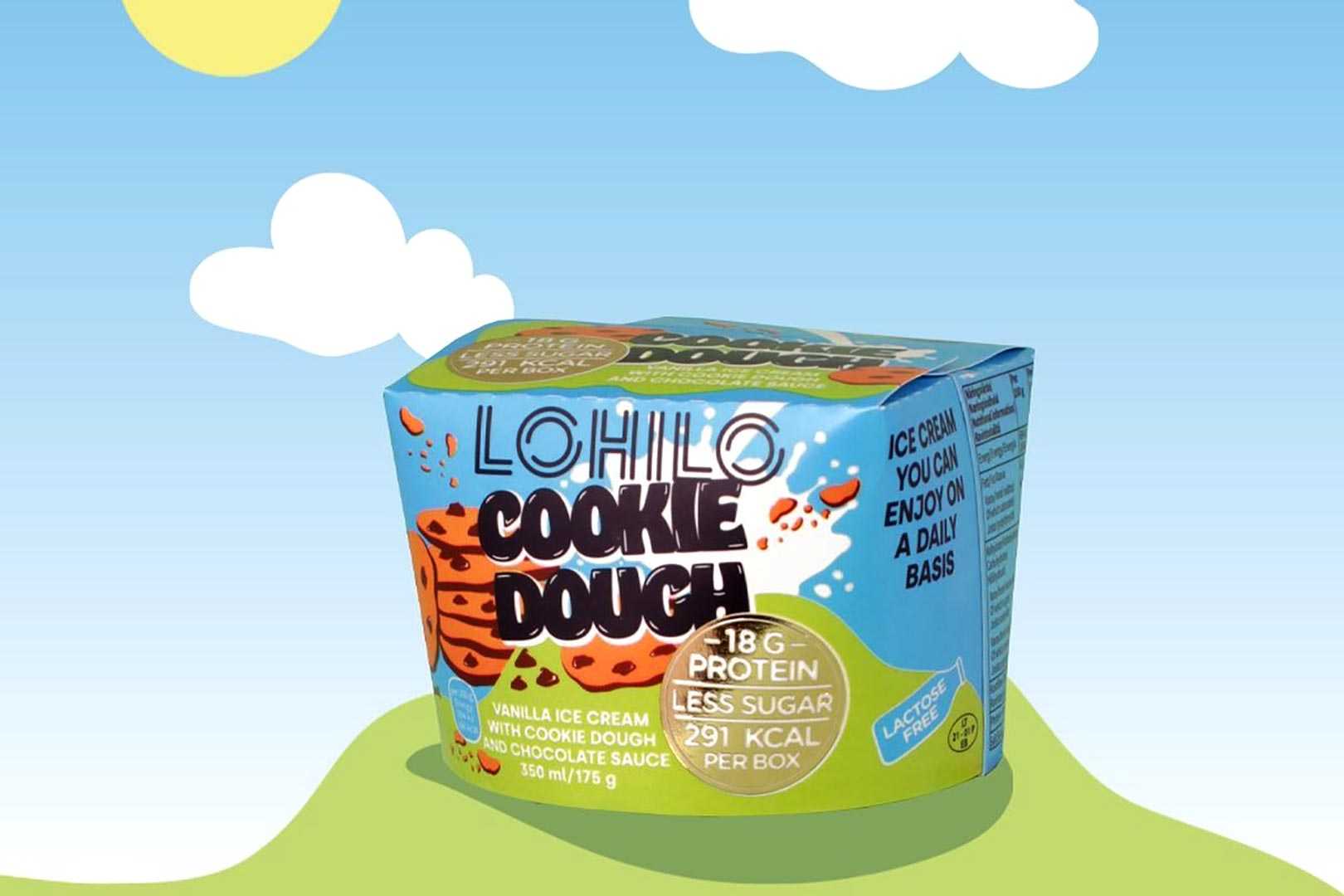 One of the lesser-known facts about the Swedish functional food company Lohilo is that it doesn't just make delicious protein bars and convenient, multi-benefit beverages. It is incredibly experienced when it comes to frozen products with some absolutely amazing creations. The reason they're not as commonly seen as its other items is purely because not every place that has shelves for bars and drinks has a freezer for ice cream.
With that said, Lohilo's low-sugar, high-protein, and impressive calorie frozen treats are in many places throughout Scandinavia, and it does frequently add to that selection with new flavors, mostly for the bulk boxes of protein-packed ice cream. This month, just in time for summer in its home country, the Swedish brand is rolling out yet another flavor for its sweet and creamy ice cream, and it indeed sounds tasty with Cookie Dough.
Lohilo's Cookie Dough protein ice cream features a classic vanilla-flavored ice cream with rich chocolate sauce and enjoyable chunks of cookie dough scattered throughout. Per box, the product provides 18g of protein, 28g of carbohydrates with only 12g of that sugar, 11g of fat, and 291 calories. Like the other flavors, the macros aren't supremely lean but much better than traditional ice cream, and Cookie Dough is out now in all of the places you can typically find Lohilo's delicious frozen foods.