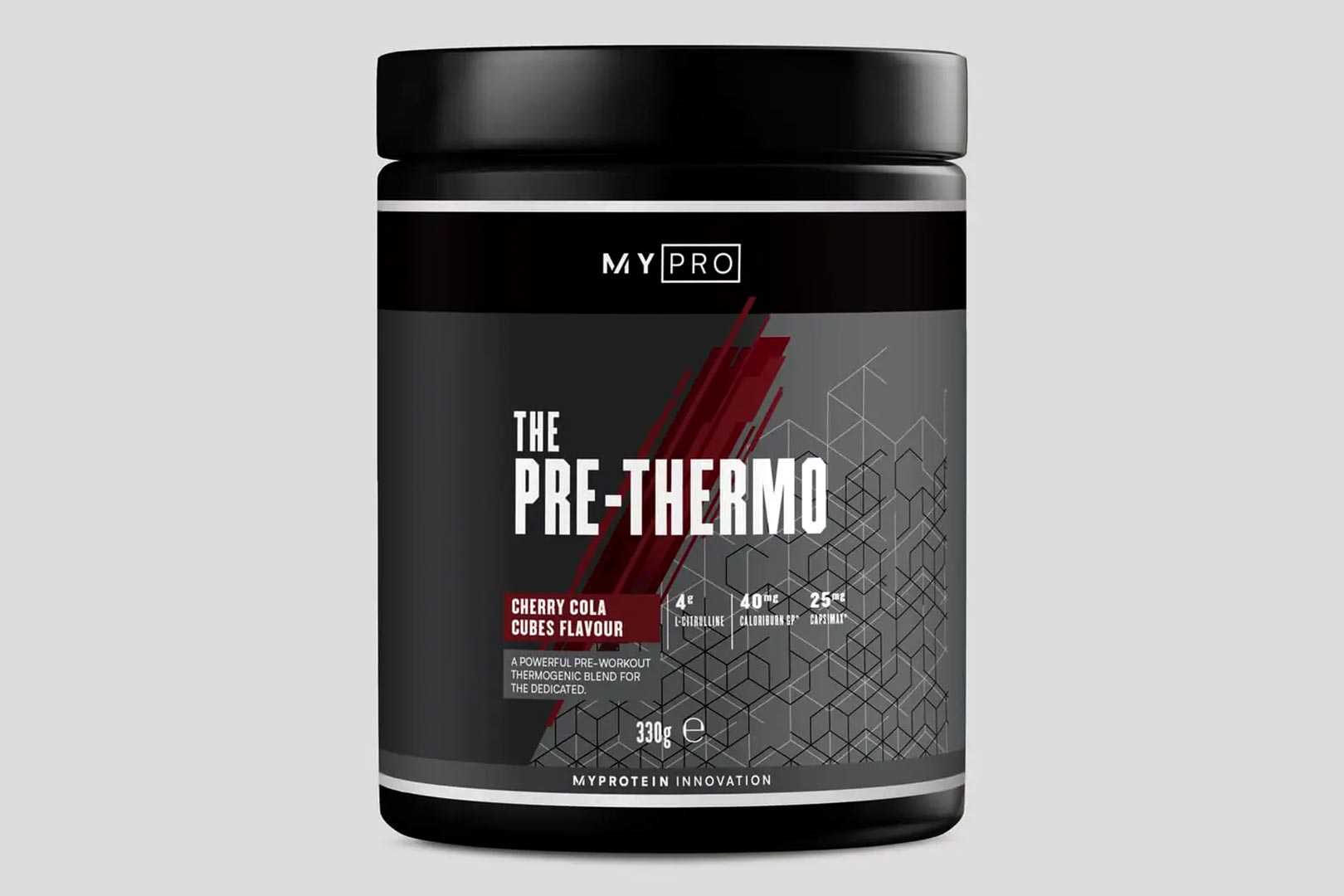 Earlier this week, we posted about Myprotein's Cola Bottle flavor for various sports nutrition supplements, including its clear and refreshing protein powders, Clear Whey Isolate and Clear Vegan Protein. At first count, there were four cola products introduced, all having that identically named Cola Bottle flavor, with the other two being the collagen-powered supplement Clear Collagen and the balanced Alpha Pre-Workout.
It turns out we missed one of Myprotein's cola-flavored products, as there is another that has dropped this week separate from the four supplements in Cola Bottle, as the other one has a cola taste but it's not entirely cola. On top of Cola Bottle Clear Whey Isolate, Clear Vegan Protein, Clear Collagen, and Alpha Pre-Workout, the international brand has launched a fruit-infused Cherry Cola Cubes flavor of The Pre-Thermo.
The Pre-Thermo is Myprotein's advanced and hybrid Pro Series pre-workout, walking the line between pre-workout and weight loss, combining common ingredients from both categories, including citrulline, tyrosine, beta-alanine, CaloriBurn, green coffee bean, and CapsiMax. Like the four Cola Bottle products, you can get Cherry Cola Cubes The Pre-Thermo for a limited time at myprotein.com, where it costs £34.99.