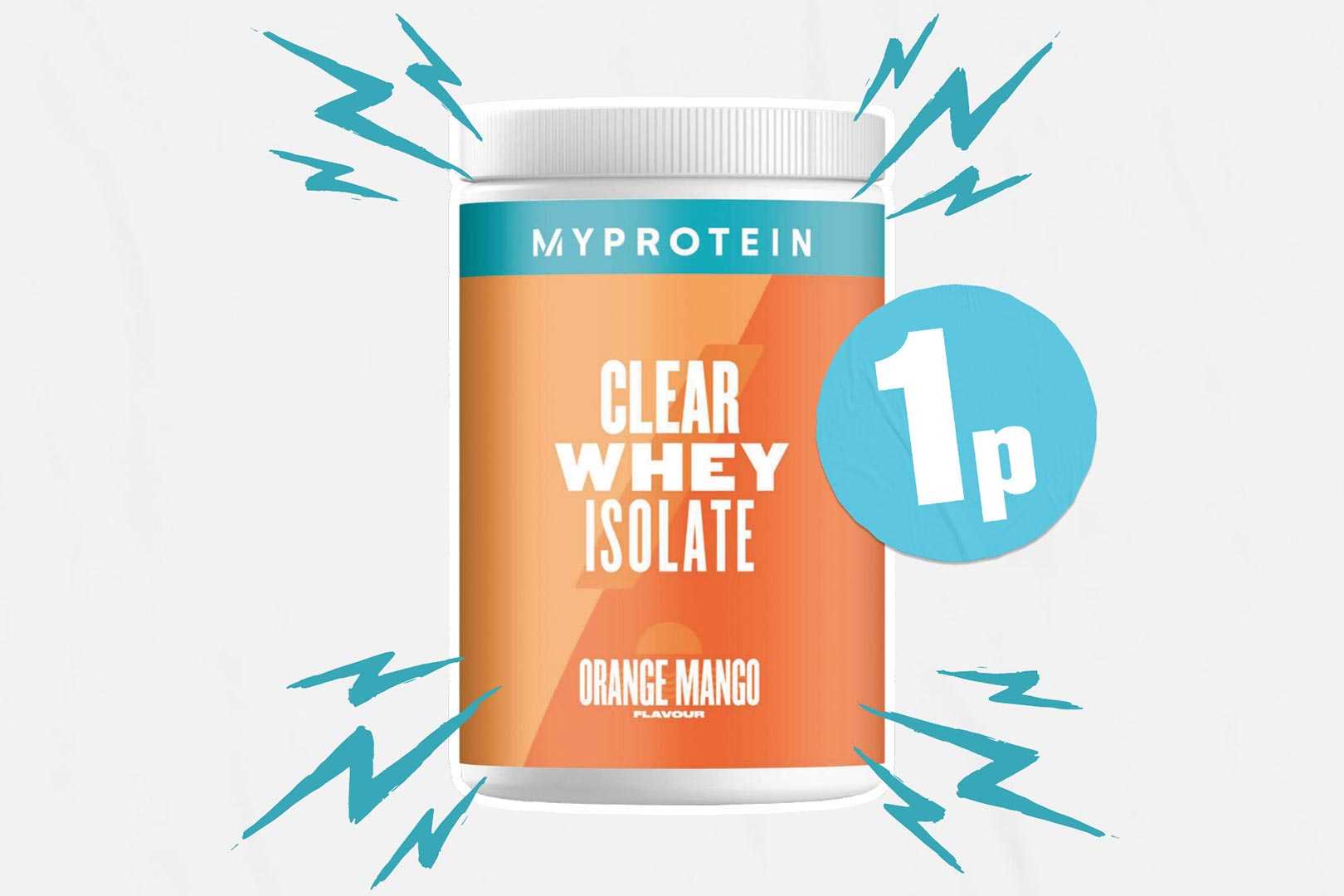 Among its many sports nutrition supplements and its impressively competitive prices, the international giant Myprotein became known for something last year that we had and have never seen from anyone else. The brand ran an unmissable sale where it discounted hundreds of units of protein powder to just 1p, which is basically a single cent in US dollars, and obviously, the opportunity came and went incredibly quickly.
The first time Myprotein did its 1p promotion exclusively for the UK, it was involved 500, reasonably large 1kg bags of Impact Whey Protein; then, the second time, the whole thing increased to 1,500 units, but on that occasion, it was 20 serving tubs of the refreshing Clear Whey Isolate. This Thursday, the supplement company is bringing back that memorable 1p protein powder sale, and much like how it jumped from 500 units to 1,500, it is increasing once again to more than double at 4,000 tubs.
Myprotein's next 1p promotion, which again works out to just over one cent in US Dollars, is happening at exactly 10AM Local Time in the UK at myprotein.com in three days, this Thursday. As mentioned, there will be 4,000 units this time around of Clear Whey Isolate in its 20-serving size. There is a unique process to be able to take advantage of the offer, as you won't be able to just add it to your cart and get the savings.
You need to download Myprotein's mobile app, and enable notifications; then, in the ten minutes before the 1p deal for Impact Whey Isolate goes live, you'll get a coupon sent to your device. Note down and enter that code when 10AM rolls around, and only then will you be able to get the ridiculously discounted 1p tub of protein powder in your choice of flavor. Obviously, with Myprotein's customer base and the practically free price point of the offer, those 4,000 tubs will be eaten up quickly.