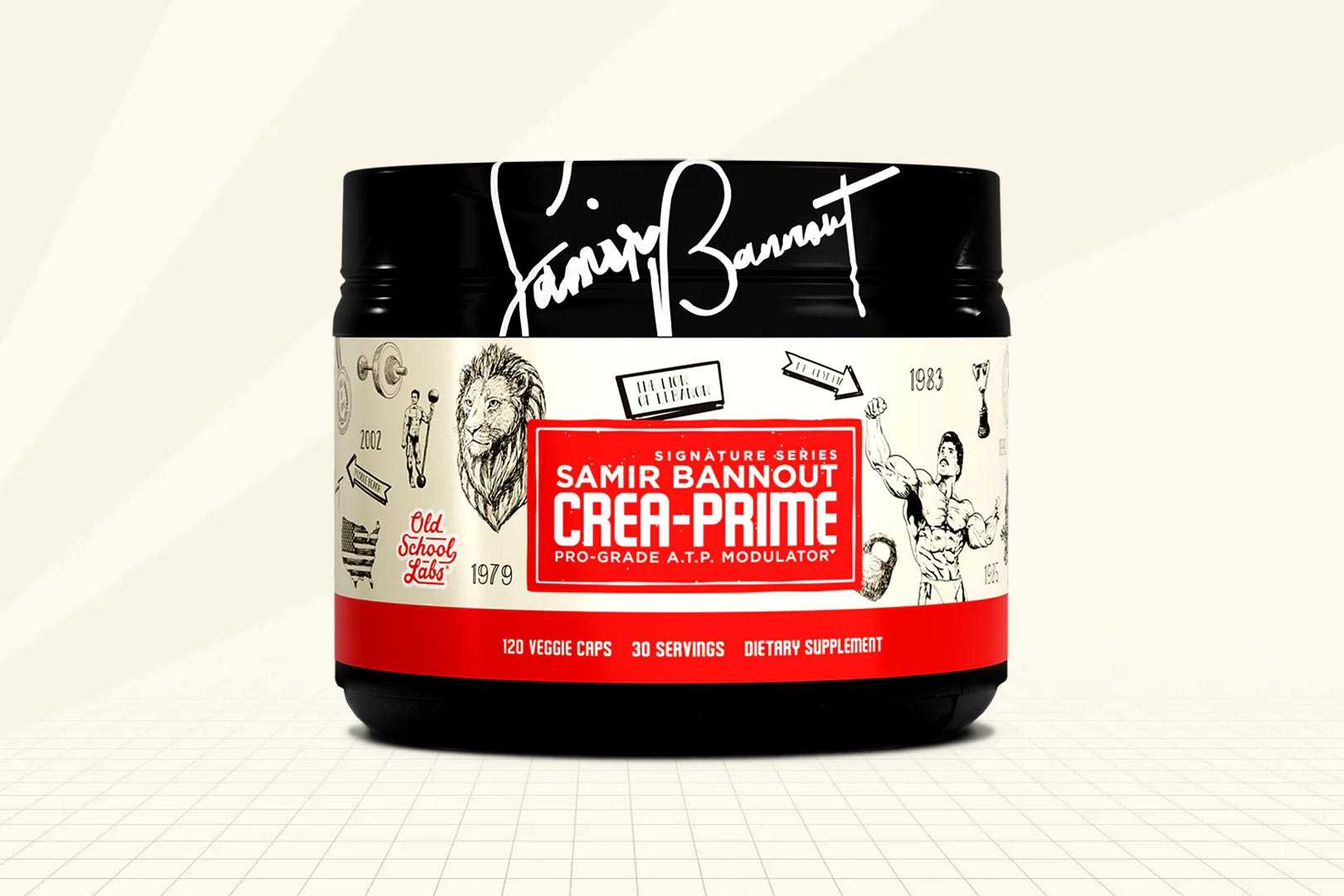 Golden Era bodybuilding supplement company Old School Labs is running a strong sale for Memorial Day Weekend, with as much as 30% off its online store when using the coupon code "USA". It takes some of the brand's signature sports nutrition products like the pre-workout Vintage Blast down to $32 and the protein powder Vintage Brawn, also discounted by a little below that 30% at 20%, bringing it down to $44.
Old School Labs' Memorial Day Weekend sale is indeed exclusive to its website at oldschoollabs.com, but the discount isn't all it has to share this week. Alongside the promotion, the brand has debuted an all-new supplement in another entry in the Samir Bannout Signature Series. Joining Bannout's original two products, the fat burner Lava 196 and the amino Replica GH, is the creatine-based pre-workout, Crea-Prime.
There are two forms of creatine in Old School Labs and Samir Bannout's Signature Series Crea-Prime, although they're not at overly large amounts with 400mg of creatine HCl and far from the usual 5g of creatine monohydrate at a single gram. There are a few other ingredients in the supplement, with some impressively low amounts of citrulline at 500mg, beta-alanine at 400mg, and just 300mg of tyrosine, and surprisingly caffeine is also in the mix at a moderate 100mg per serving.
We would've liked to see a full dose of creatine in Crea-Prime and are surprised by the caffeine, as it means when you want to take in your daily amount of creatine, it comes with a moderate 100mg of uplifting caffeine. Old School Labs is positioning it as something you take before your workout, so not necessarily a daily essential like most creatines, and with 100mg of caffeine, it could be stacked with a more complete pre-workout.
Crea-Prime from Old School Labs and Samir Bannout is in stock and available for purchase in time for the brand's Memorial Day Weekend sale, and it is included in the promotion with 20% off. The discount brings the high-priced supplement down from its expensive regular cost of $54.99 to $44. It is worth noting you only get 30 servings a bottle in Crea-Prime, so if you do take this daily as directed, it'll only supply you for one month.