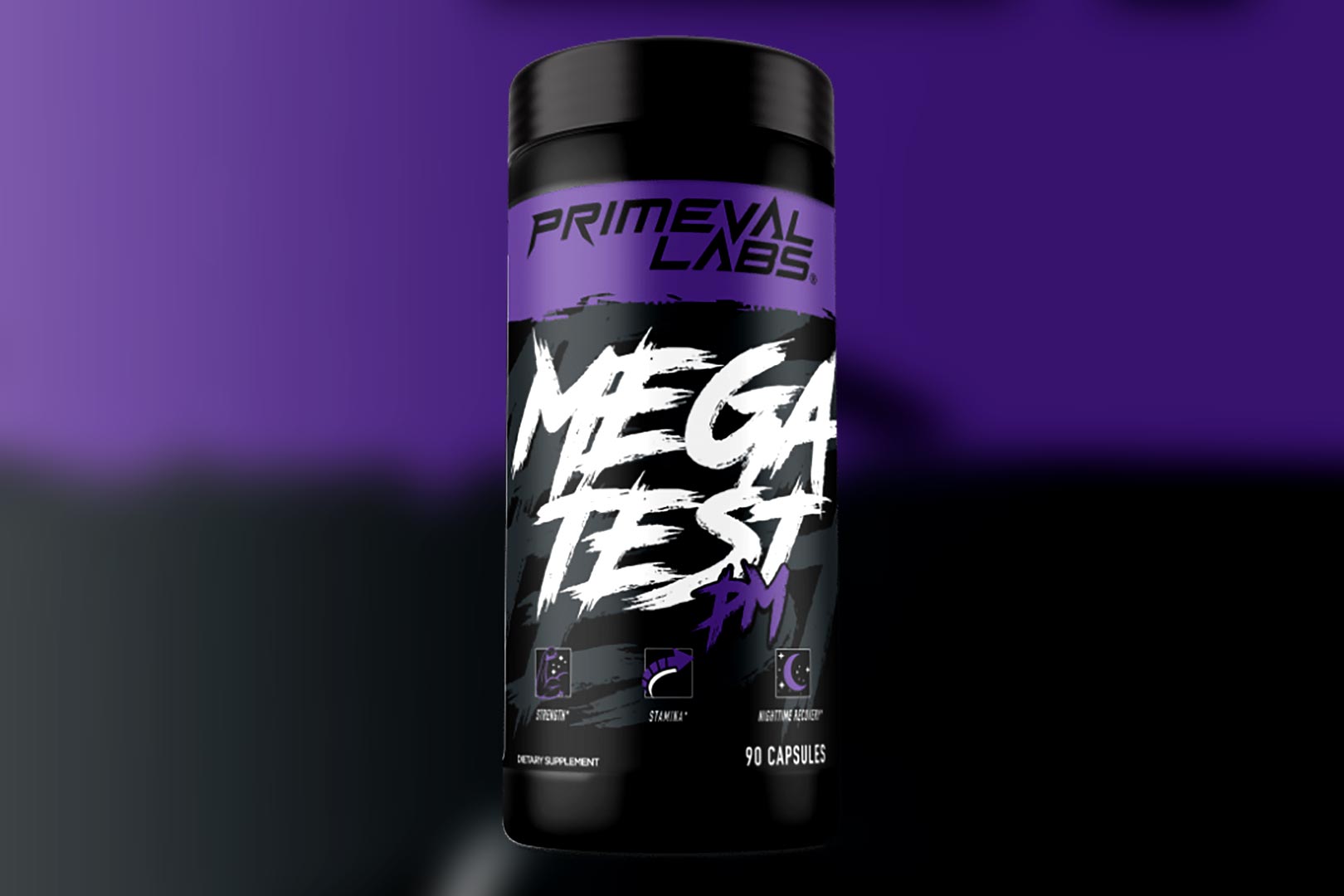 Mega Test Jacked isn't the only testosterone-boosting supplement Primeval Labs has pumped out; it's also expanded on the well-established name with a nighttime product in Mega Test PM. There is one ingredient that crosses over between the supplements, and that's really the primary testosterone-supporting component of Mega Test PM, while the majority of the rest of the formula is there to support the sleep side of the experience.
Primeval Labs' Mega Test PM is built to naturally boost testosterone with a rather moderate amount of ashwagandha at 250mg, far from the more common and effective 600mg. However, in saying that, if you stack this with Mega Test Jacked, which also has 250mg, you'll get a more respectable daily amount of 500mg. Boron is the only other hormone health ingredient in the product which doesn't have any crossover, as it's not in Mega Test Jacked.
The rest of the ingredients Primeval Labs has thrown into Mega Test PM are to help you get a better night's sleep, reinforcing the "PM" part of the supplement's name. On that side of the product, there is 100mg of 5-HTP, double that in theanine at 200mg, a solid 30mg of zinc, magnesium, and lastly, the always reliable sleep aid melatonin, at a single milligram a serving.
Mega Test PM isn't an overly advanced supplement, featuring a handful of ingredients to boost testosterone and improve sleep, and while we would've liked to see higher dosages from Primeval Labs and more testosterone components, that area can be helped by stacking it with Mega Test Jacked or even just Mega Test. The price of Mega Test PM is $34.99 directly from the brand, but if you head to Muscle & Strength, it currently has a deal where you save $11 dollars, dropping it to $18.99.