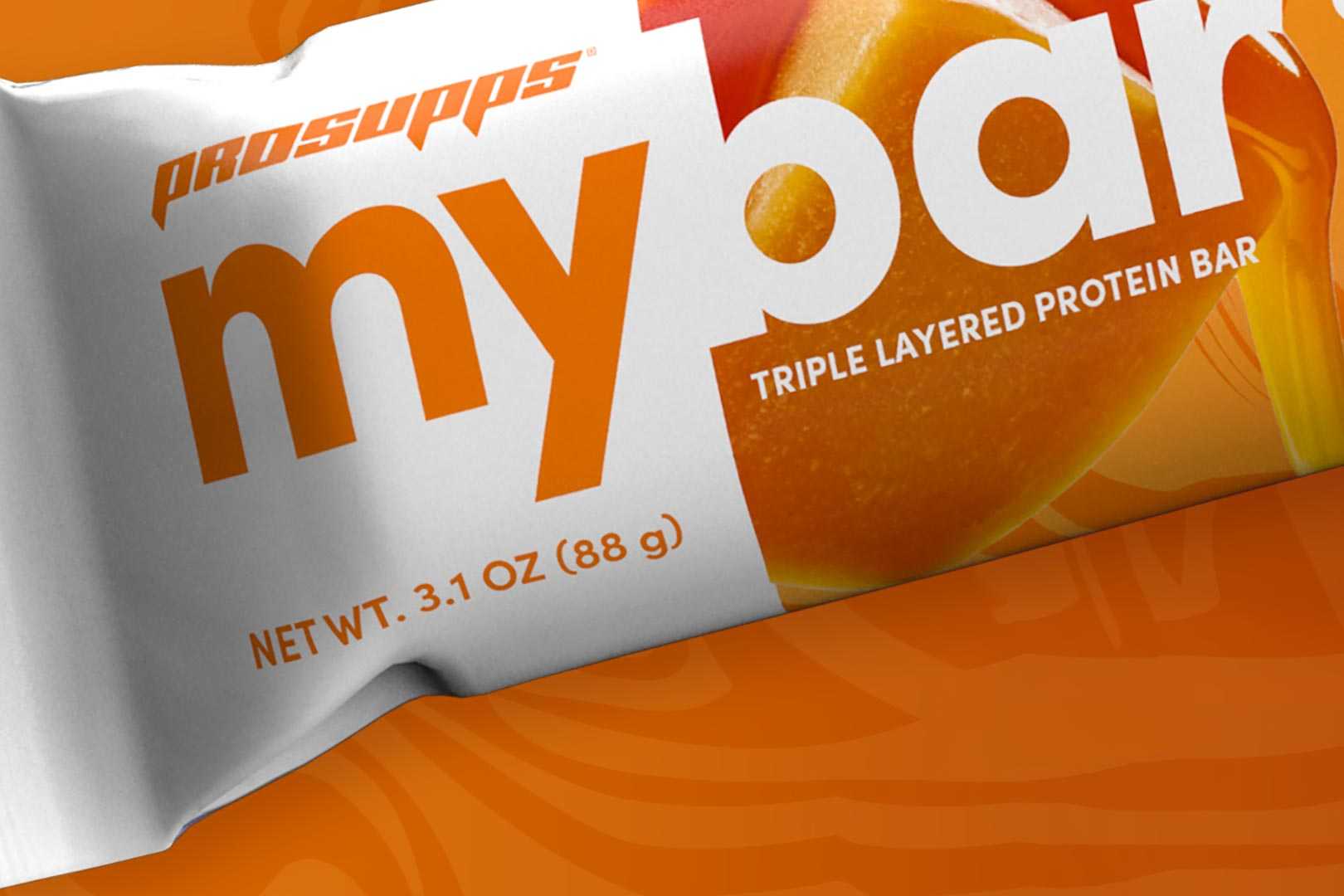 Fans of the legacy sports nutrition giant ProSupps may remember that while it is not currently in the world of functional foods, the brand was several years ago and in a major way. Back in 2016, ProSupps introduced the protein-packed MyBar in a delicious selection of flavors, which proved so successful it found excellent distribution, expanded its menu, got a spin-off in MyBar Pro, and planned to get a new flavor every four months.
ProSupps did eventually and obviously discontinue Mybar, but all is not lost, as the brand, known for its many different Hyde-named pre-workouts over the years, is bringing back the protein bar. ProSupps has shared a sneak peek at the upcoming return of the functional product, including almost zero details, only the image we have pictured above, where we get the name and confirmation of a triple-layer-style build.
One other piece of information included in the teaser of ProSupps' returning MyBar is the weight, and it is actually quite heavy. The image shows the protein bar tipping the scales at 88g, which is well beyond your typical 55 to 60g. This should make for a rather interesting nutrition profile because if it has the usual 20g of protein, that leaves a substantial amount of room for carbohydrates and fat, and, of course, higher calories.
We did enjoy the original MyBar back in the day and are expecting big things from ProSupps on this one. The protein bar market is massively more competitive than it was in 2016, with many great brands and products now leading the way in the likes of Barebells, Grenade, and Outright. ProSupps is promoting the relaunch of MyBar sometime this summer, making it available anywhere between this month and September.