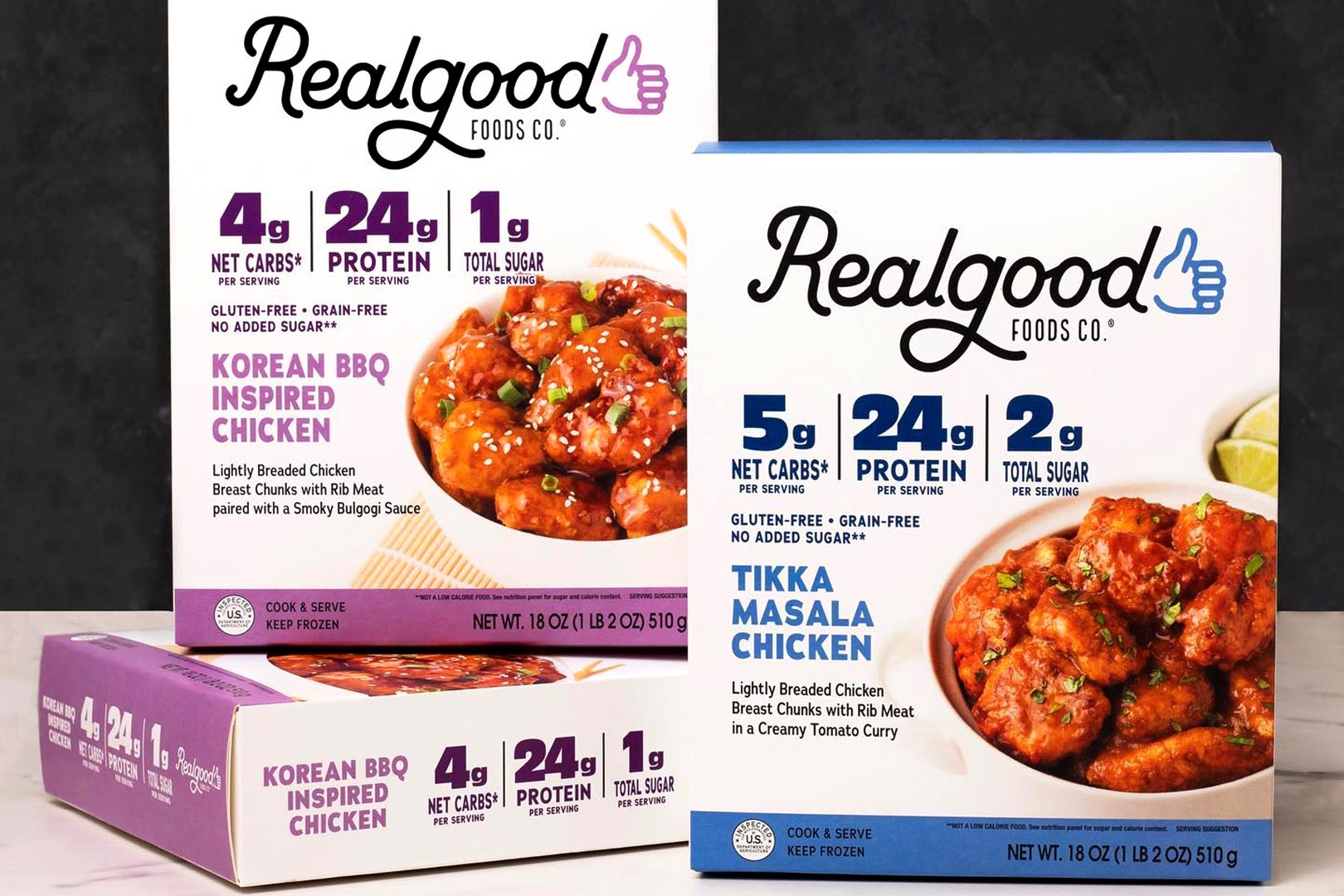 A few days ago, we posted about Real Good Foods turning to its fans and asking them to decide what flavors or recipes they should do next for their incredibly delicious and impressively lean breaded chicken pieces. After finding great success with General Tso's and Orange Chicken, the brand asked followers to pick between Jamaican Jerk Style Chicken, Teriyaki Chicken, Tikka Masala Chicken, and Korean BBQ Inspired Chicken, with up to 24g of protein a serving and 4g of net carbohydrates.
Real Good Foods got plenty of support, feedback, and comments, and has gone ahead and announced which of those two will become a reality, and it is Tikka Masala Chicken and Korean BBQ Inspired Chicken. The former promises an authentic creamy tomato curry taste alongside its tasty pieces of breaded chicken, and for Korean BBQ Chicken, you can look forward to a smoky bulgogi sauce. They each boast great nutrition profiles, as mentioned above, with 24g of protein and 4g of net carbohydrates.
As exciting as it is to know which of the two flavors of protein-packed breaded chicken Real Good Foods is planning to go ahead with, it's even more exciting to know you won't be waiting long before you can get your hands on them. The brand initially promised it'd have the products on the market shortly after they're decided upon, and it's standing by that statement, saying Tikka Masala Chicken and Korean BBQ Inspired Chicken will be on shelves in the next month or two.