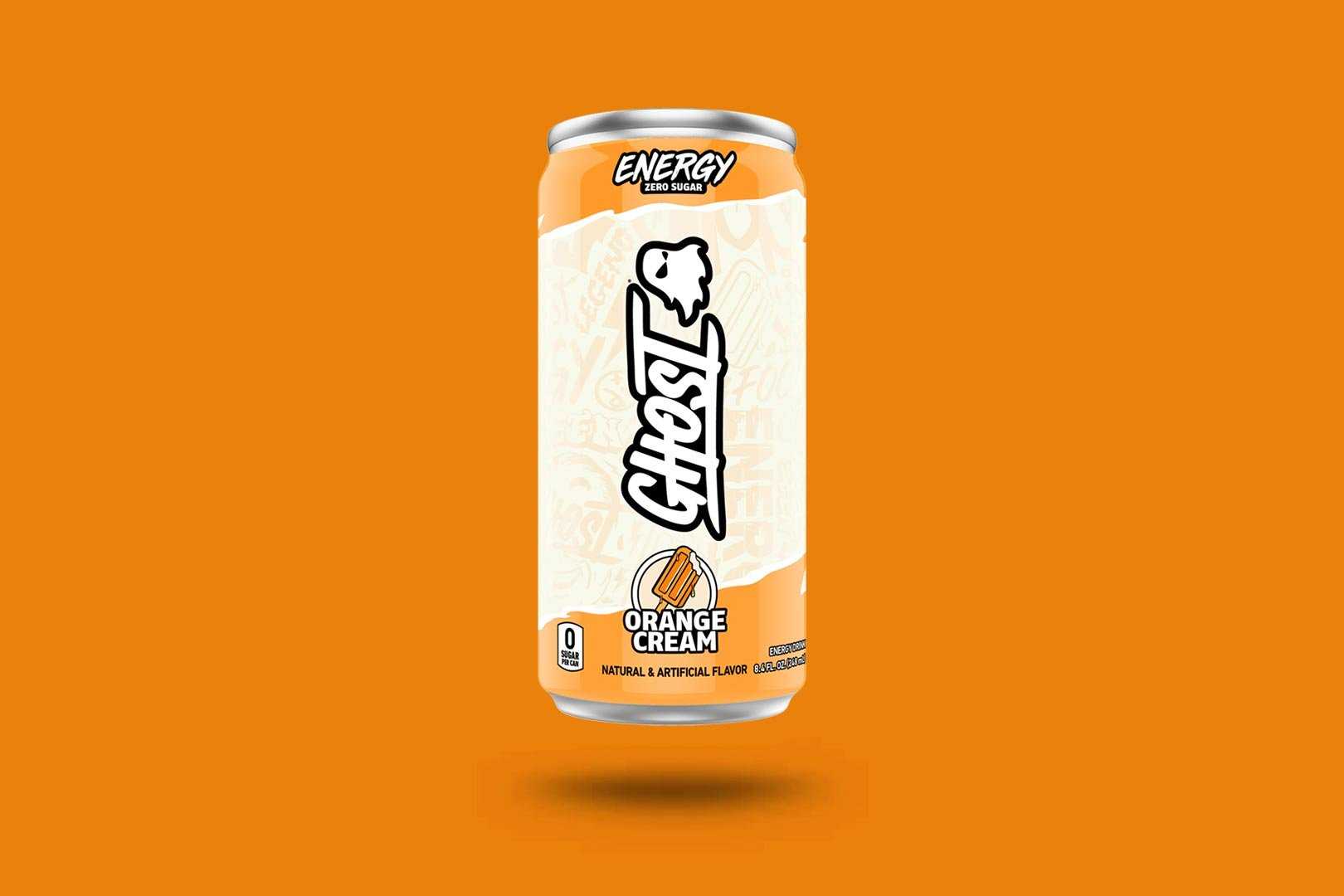 Ghost made plenty of noise yesterday regarding its huge partnership announcement, where it is teaming up with the Electric Daisy Carnival or EDC, in Las Vegas, for a special edition reskin of its Orange Cream flavor of Ghost Energy. This is just the beginning of the brand's relationship; as more specifically, it has partnered with Insomniac, the organizer of EDC, to be the exclusive energy drink provider for all of its many events over the next few years.
Another bit of excitement that came alongside the news of the glow-in-the-dark EDC edition of Orange Cream Ghost Energy is that Ghost will also be serving up an all-new 8.4oz size of its energy drink at Insomniac's events. We've now got finer details for that smaller version of Ghost Energy, including confirmation that it will have exactly half the dosages of the active ingredients in the original 16oz beverage, as you'd expect from the downsized product.
Instead of 200mg of caffeine, the 8.4oz Ghost Energy has 100mg, half a gram each of CarniPure and taurine, 50mg of the premium focus enhancer Neurofactor, and 75mg of alpha-GPC. The nutrition on the full-size 16oz beverage was already practically non-existent, but if you half that as well, you're looking at a single gram of carbohydrates, still absolutely no sugar, and a calorie count of five.
Once again, Ghost will be serving up its smaller 8.4oz Ghost Energy at EDC this weekend in Las Vegas in two of its many already available flavors; Orange Cream and Tropical Mango. We suspect the shorter size of the energy drink will be available elsewhere following its debut; either way, it's an interesting move. Most brands that scale down their beverage go from 16 to 12oz, whereas Ghost has essentially halved its competitor to Red Bull's signature size.