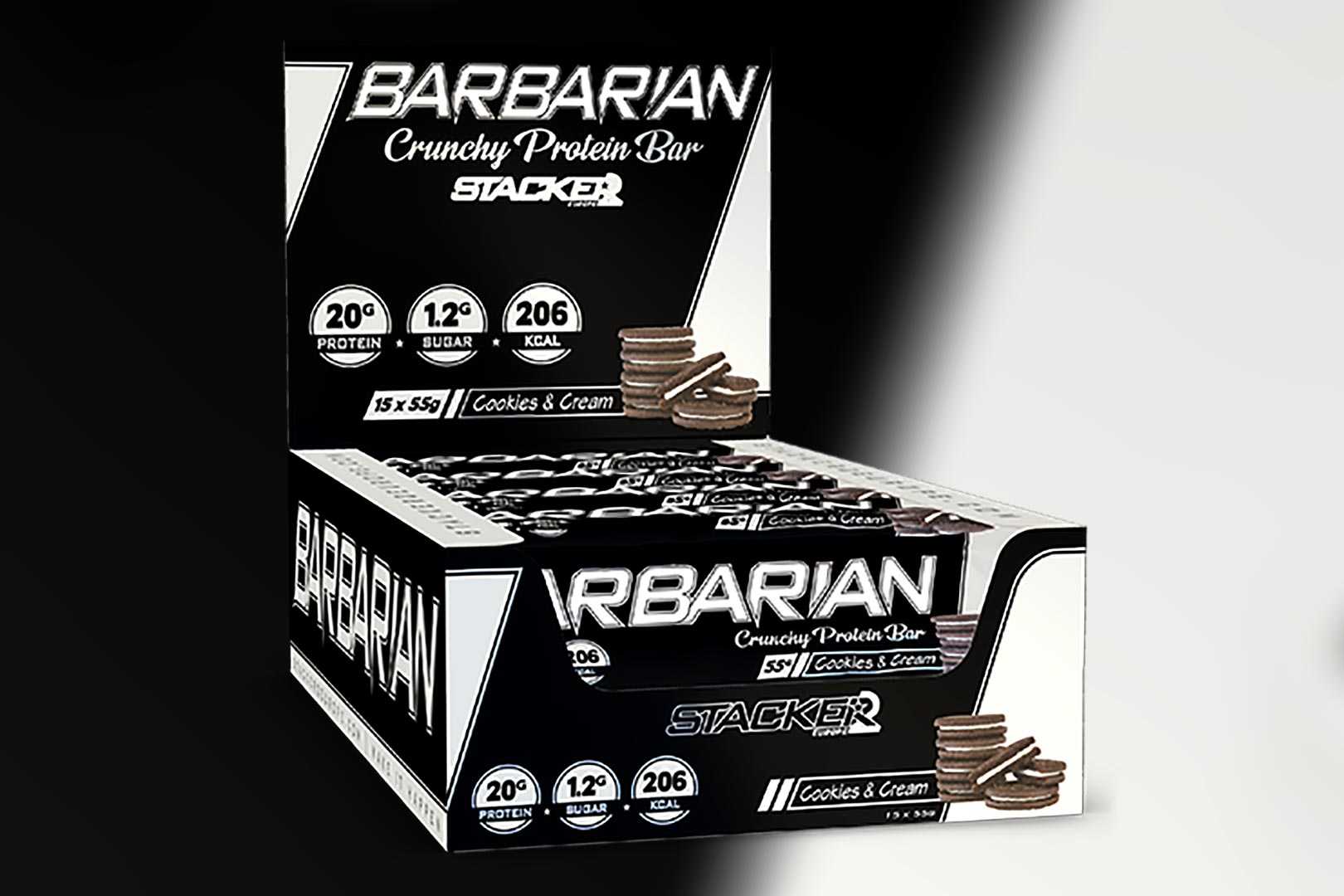 Stacker2 Europe introduced its soft, crunchy, and protein-packed Barbarian Protein Bar four years ago in three enjoyable and chocolate-themed flavors, with White Chocolate Peanut, Chocolate Coconut, and Chocolate Caramel. They all feature a traditional protein count of 20g a piece, alongside some very reasonable carbohydrates and fat, and under 2g of sugar, giving you a calorie count a little below the average of around 210.
The Barbarian Protein Bar did start with three flavors but eventually got another in its first non-chocolate and sweet fruity option in Blueberry Cheesecake, which hit the market about a year after the product itself. Last year, Stacker2 Europe returned to its high protein snack and announced the coming of flavor number five in a classic Cookies and Cream, and after some delays, that has finally made its way to market in its part of the world.
Stacker2 Europe's Cookies and Cream Barbarian Protein Bar has the same 20g of protein alongside 19g of carbohydrates, with the lowest sugar on the menu at 1.2g, 8.2g of fat, and a calorie count of 206. Again, the product is out and available beginning this week in Europe, joining those other four flavors; Chocolate Peanut, Chocolate Coconut, Chocolate Caramel, and Blueberry Cheesecake.