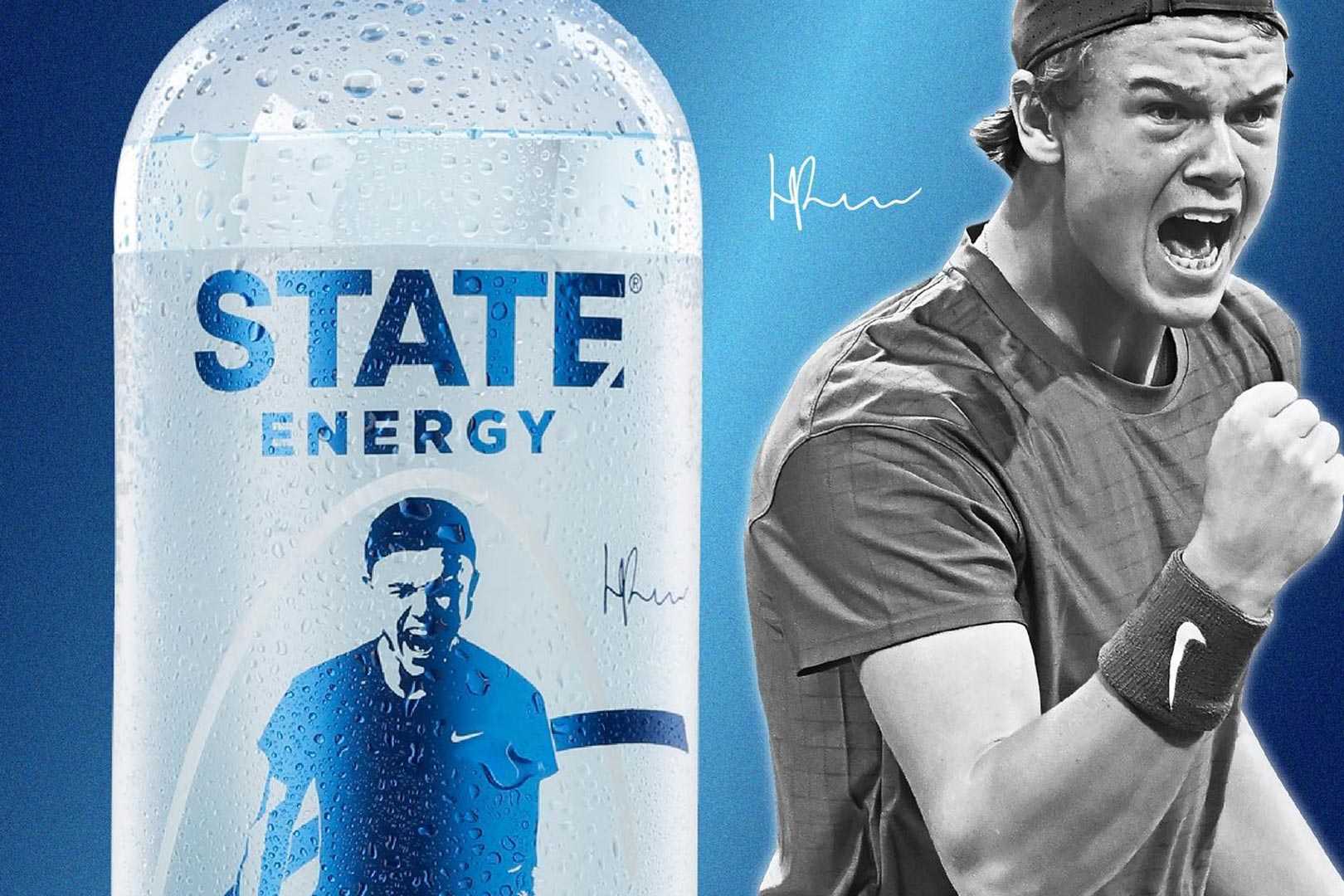 State is a popular beverage company from Denmark that has two products to choose from in its flagship and moderately-caffeinated bottled drink with regular and zero carbohydrate versions to choose from, and the vitamin-enhanced Vitamin+. The brand has many different flavors available for both of its beverages; in fact, it just added one a couple of months ago in a Pineapple option for the Zero variant of State Energy.
Currently rolling out to stores and stockists in its home country as well as other markets where it has a presence, is a collaboration from State and Danish professional tennis player Holger Rune, who just knocked the legendary Novak Djokovic out of the Italian Open. The brand has put together a special edition version of its Lime Orange flavor of the self-titled State Energy featuring Holger Rune on the front of the bottle.
Consumers will be able to find State and Holger Rune's Lime Orange collaboration in stores shortly, if not already, and it is a limited-time launch, making for a great collector's item for fans and followers of the beverage brand as well as the champion tennis player Holger Rune.