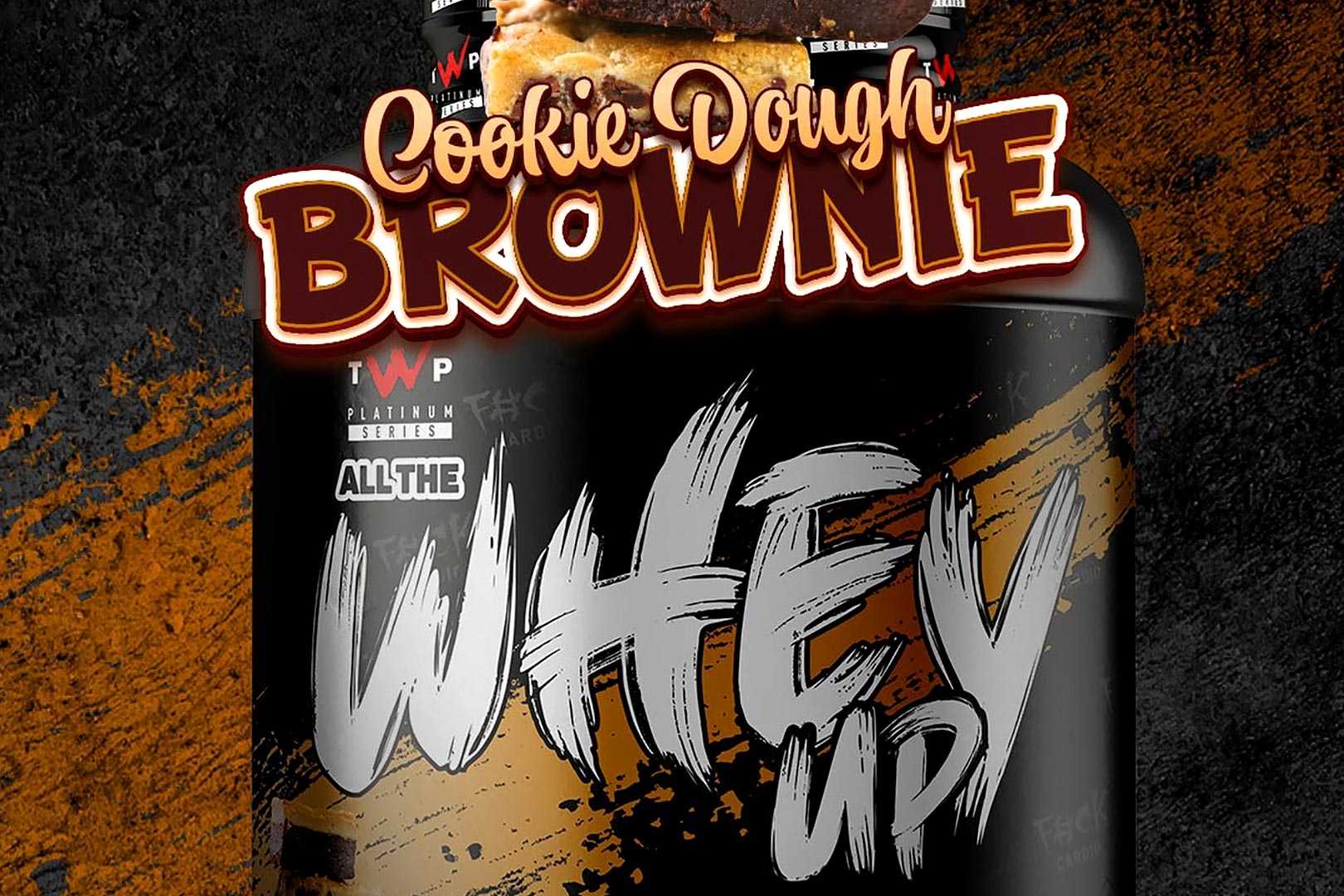 Earlier this year, TWP Nutrition in the UK launched its first-ever protein powder, and it was a rather impressive launch as the supplement debuted with more flavors on its menu than competitors that have been around for years. Right out of the gate, the growing brand had nine tastes to choose from for its whey-based product, All The Whey Up, including Banana Split, Custard Slice, Chocolate Bourbon Biscuit, and Strawberry Shortcake.
As big as the menu was when TWP Nutrition first made its All The Whey Up protein powder available, a month and a half later, it added two more flavors to the supplement in the minty After Weights and Chocolate Coconut Pattie. For whatever reason, the UK-based brand is not letting up, and this week it has named another flavor extension for its barely three-month-old All The Whey Up, which will bump the menu to a total of 11.
Up next for TWP Nutrition and All The Whey Up is a chocolate and cookie type taste in Cookie Dough Brownie, packing a similar nutrition profile to the others at 22g of protein and around 107 calories. The flavor will be joining the supplement's fast-growing family shortly, although again, with 11 options already on the product's menu and it only comes in tubs of 70 servings, fans may still have plenty to go before they think about restocking.