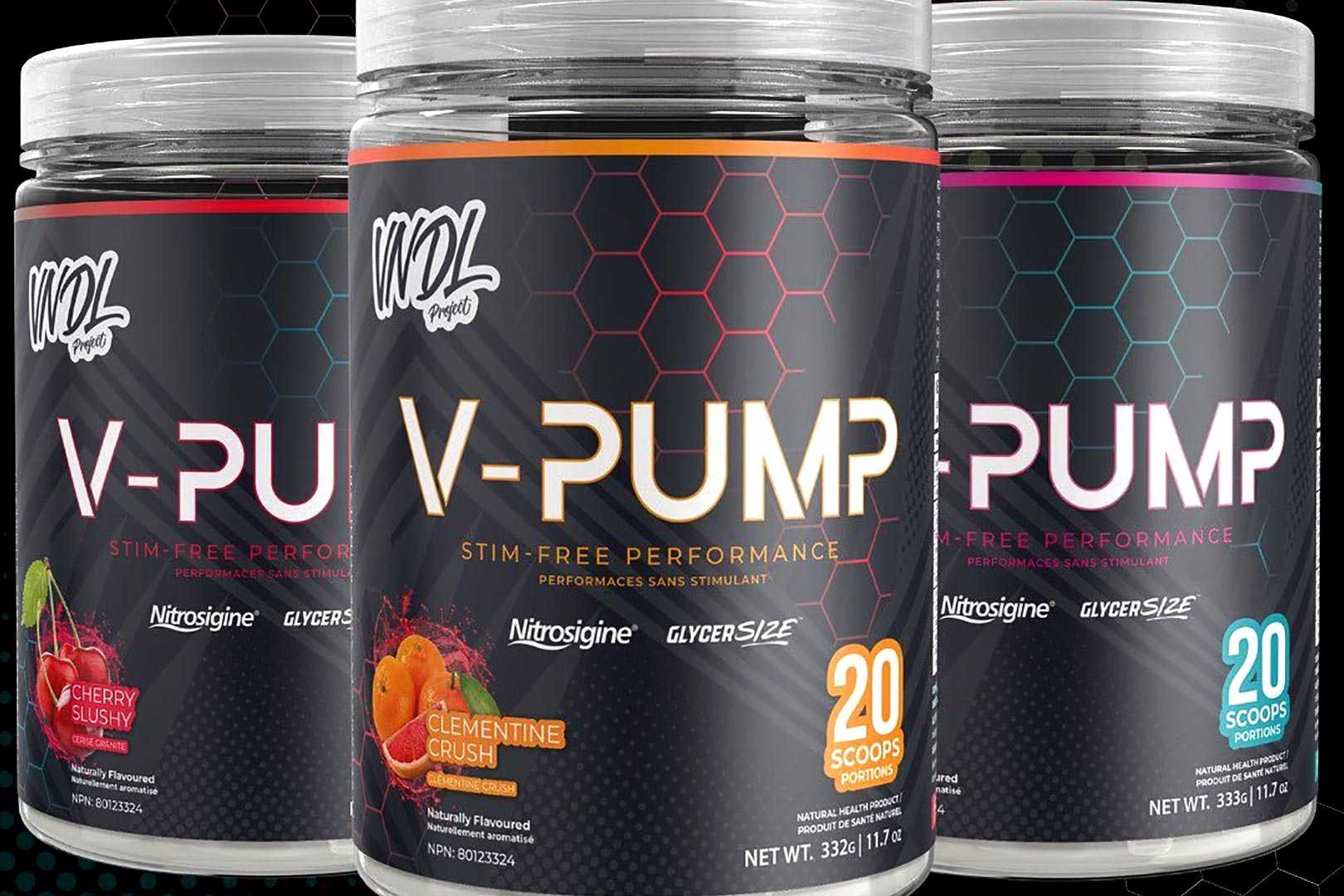 VNDL Project has always been known to put together quality sports nutrition supplements right from its original well-rounded pre-workout Vandal. It comes with highlights such as 6g of pure citrulline for pumps, 2g of tyrosine for focus, and two sources of caffeine, combining for just under 400mg in a full serving. There is a new entry in the VNDL family this month, and it can actually be stacked with that original Vandal.
V-Pump is VNDL Project's stimulant-free pre-workout designed specifically to improve and enhance hydration and muscle pumps. Like many other sports nutrition brands that have stimulant and stimulant-free pre-workouts, V-Pump can be used by itself for the effects highlighted. As mentioned, it can also be stacked with Vandal for a powerhouse experience that adds hydration and even more muscle pumps to the benefits you already get.
VNDL Project's V-Pump has two sides to its formula, one for hydration and the other for pump. The hydration portion is made up of 2g of taurine, 1.5g of BetaPure branded betaine, Himalayan pink salt, and half a gram of coconut water. Alongside all of that for pumps is 4g of citrulline, combining for a total of 8g when stacked with Vandal, 1.5g of premium and proven Nitrosigine, 250mg of vitamin C, 100mg of pine bark, 1.5g of GlycerSize glycerol, and finally, 1.25g of watermelon fruit powder.
Like almost every other sports nutrition supplement, VNDL Project has included AstraGin in V-Pump for superior absorption of the hydration and pump-enhancing formula, resulting in better efficacy. The newest product from the reputable brand is in stock starting this week and available for purchase directly from its online store at $49.99 for a tub of 20 maximum servings in Clementine Crush, Cosmic Rose, and Cherry Slushy flavors.