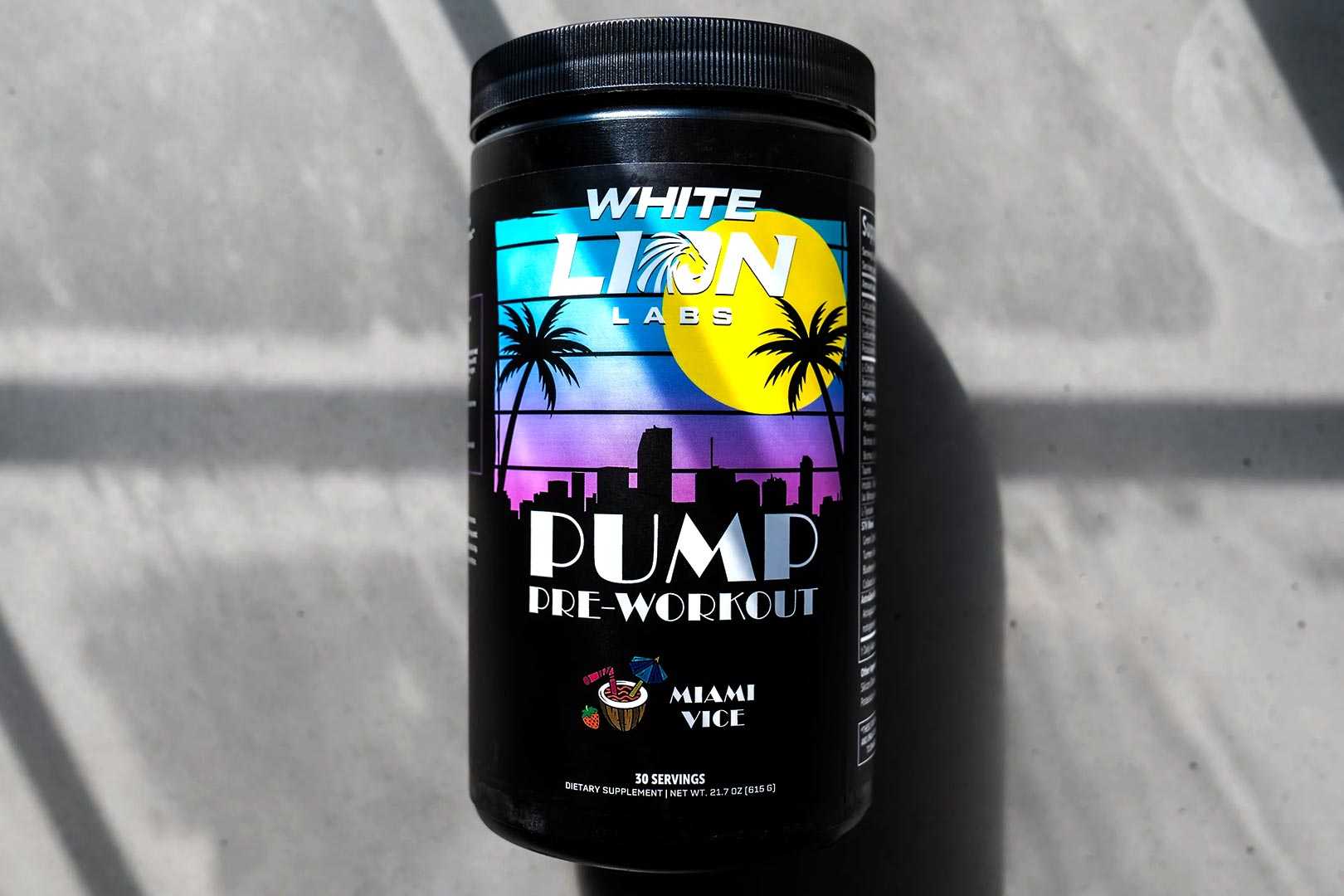 The young and growing White Lion Labs has finally come through and launched the stimulant-free, pump-focused pre-workout it promised back when we first featured the company in August of last year. The newcomer said it had a product on the way to stack with its original stimulant-powered pre-workout Stim Pre-Workout, and again, that has dropped this month, introducing the equally simply-named supplement, Pump Pre-Workout.
While the name of White Lion Labs' second pre-workout — Pump Pre-Workout — suggests it is entirely about pumps, that is not the case, as it does have a few other ingredients in the mix to support other benefits. All of that aside, the product still stacks perfectly with Stim Pre-Workout, which is an energy and focus-supporting supplement, and though there is a crossover with a gram of tyrosine in both pre-workouts, there is nothing wrong with 2g.
On top of the tyrosine to enhance focus, White Lion Labs has packed Pump Pre-Workout a gram of taurine, and to elevate performance there is a full 2g dose of the premium PeakO2 blend. The rest of the formula is for the title benefit of boosting muscle pumps, with 3g of betaine, a sizeable 6g of pure citrulline, a gram of the proven and incredibly popular Nitrosigine, 100mg of S7, and finally, AstraGin to improve absorption and efficacy.
With Pump Pre-Workout featuring a much higher amount of active ingredients, and including a lot more premium components in Nitrosigine, PeakO2, and AstraGin, the price of it is further up there than Stim Pre-Workout but you do get 30 servings, not the common 20. White Lion Labs is selling its stackable pump and performance-supporting pre-workout at $52.99, and there is just one flavor in Miami Vice, a strawberry pina colada experience.