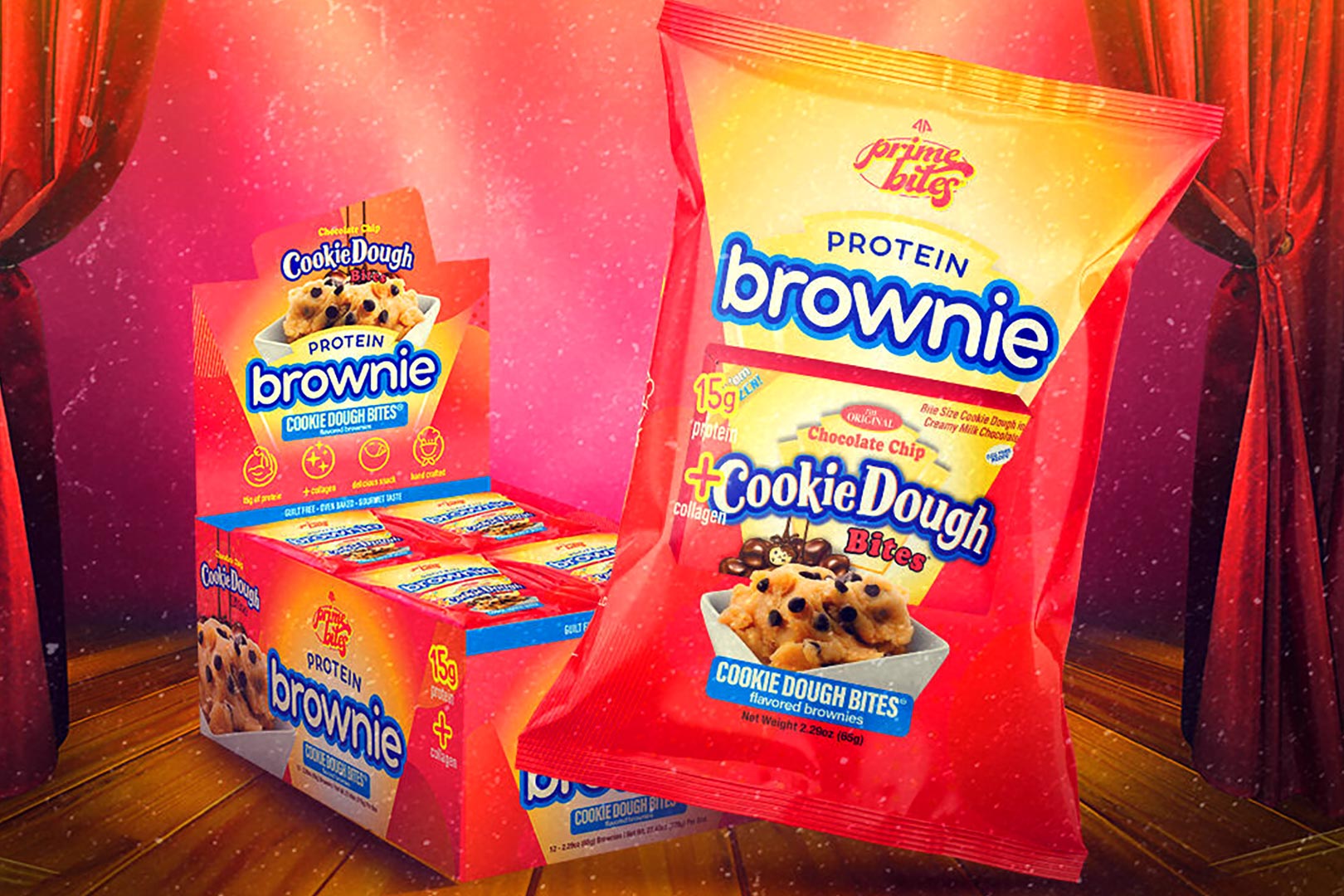 Alpha Prime has put together many different flavors for its sweet, soft, and smooth protein snack, the Prime Bites Protein Brownie, each of them as delicious and enjoyable as the next. One thing the brand and product had yet to do was an authentic collaboration, where Alpha Prime teamed up with a familiar food and turned it into a flavor of Prime Bites Protein Brownie. This week that all changes, as that is precisely what has just launched.
Alpha Prime has got together with the classic cookie dough treat, Cookie Dough Bites, and created a flavor of the Prime Bites Protein Brownie themed around the original Chocolate Chip Cookie Dough Bites. The brand has included actual Cookie Dough Bites throughout the brownie for an authentic taste with a chocolate glaze across the top, all while keeping within the protein snack's typical nutrition profile led by a strong 15g of protein.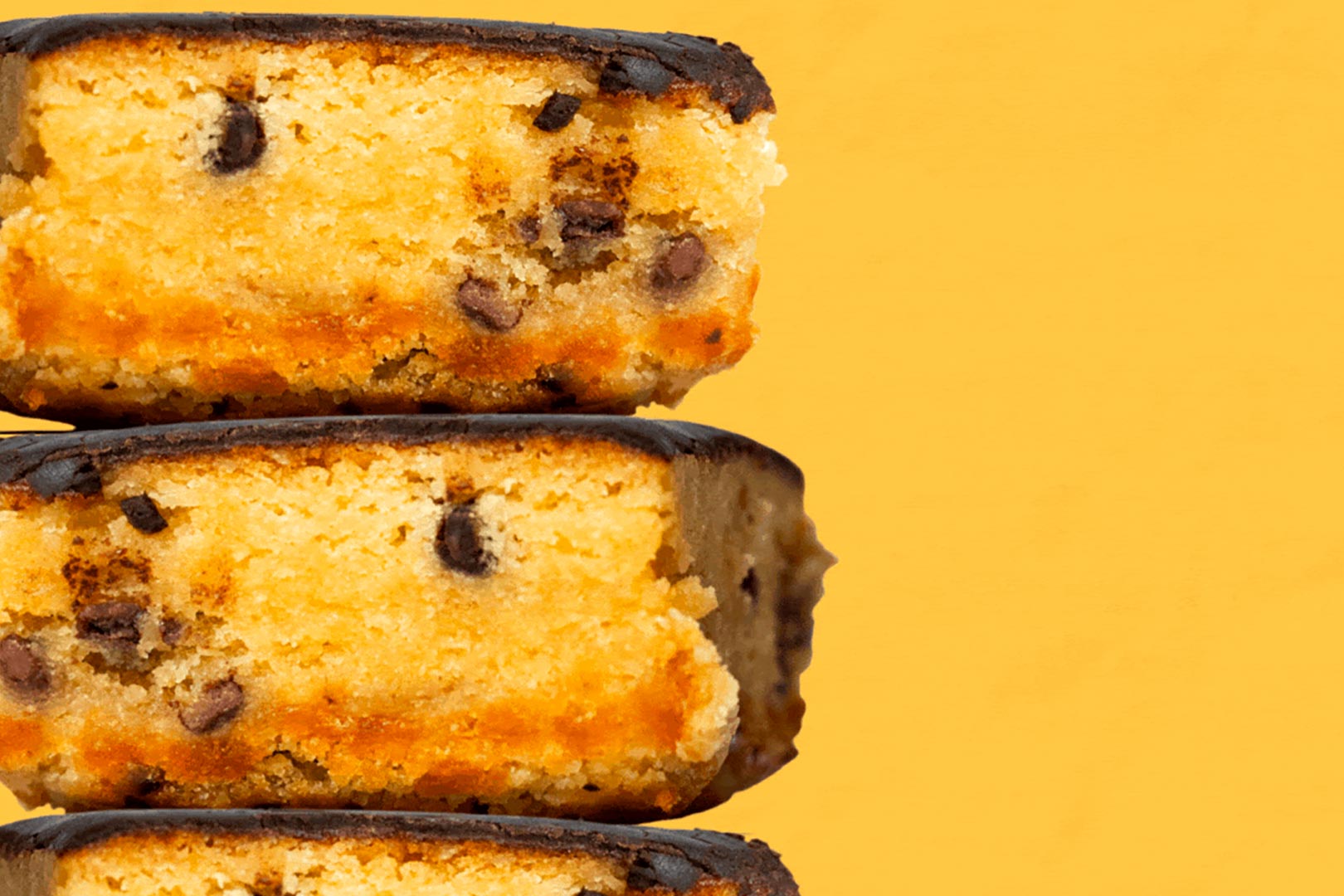 The rest of the macros in an Alpha Prime x Cookie Dough Bites are more than reasonable, with 11g of fat, 23g of carbohydrates, 11g of that sugar and a gram of fiber, and 220 calories. As mentioned, the Alpha Prime snack was already a tasty treat, with some incredible flavors, including Chocolate Cookie Monster and Cookies & Cream Blondie, and we can only imagine its first authentic collaboration is only going to elevate that further.
Alpha Prime and Cookie Dough Bites' protein snack, which is a flavor of the Prime Bites Protein Brownie officially titled Cookie Dough Bites, is now available for pre-order through the brand's online store for shipping in about three weeks from now on the 20th of July. The price of the product is a bit more than other flavors of Prime Bites at $39.99 a box, although the first 100 orders do come with a free mystery box of brownies, making quite a deal.