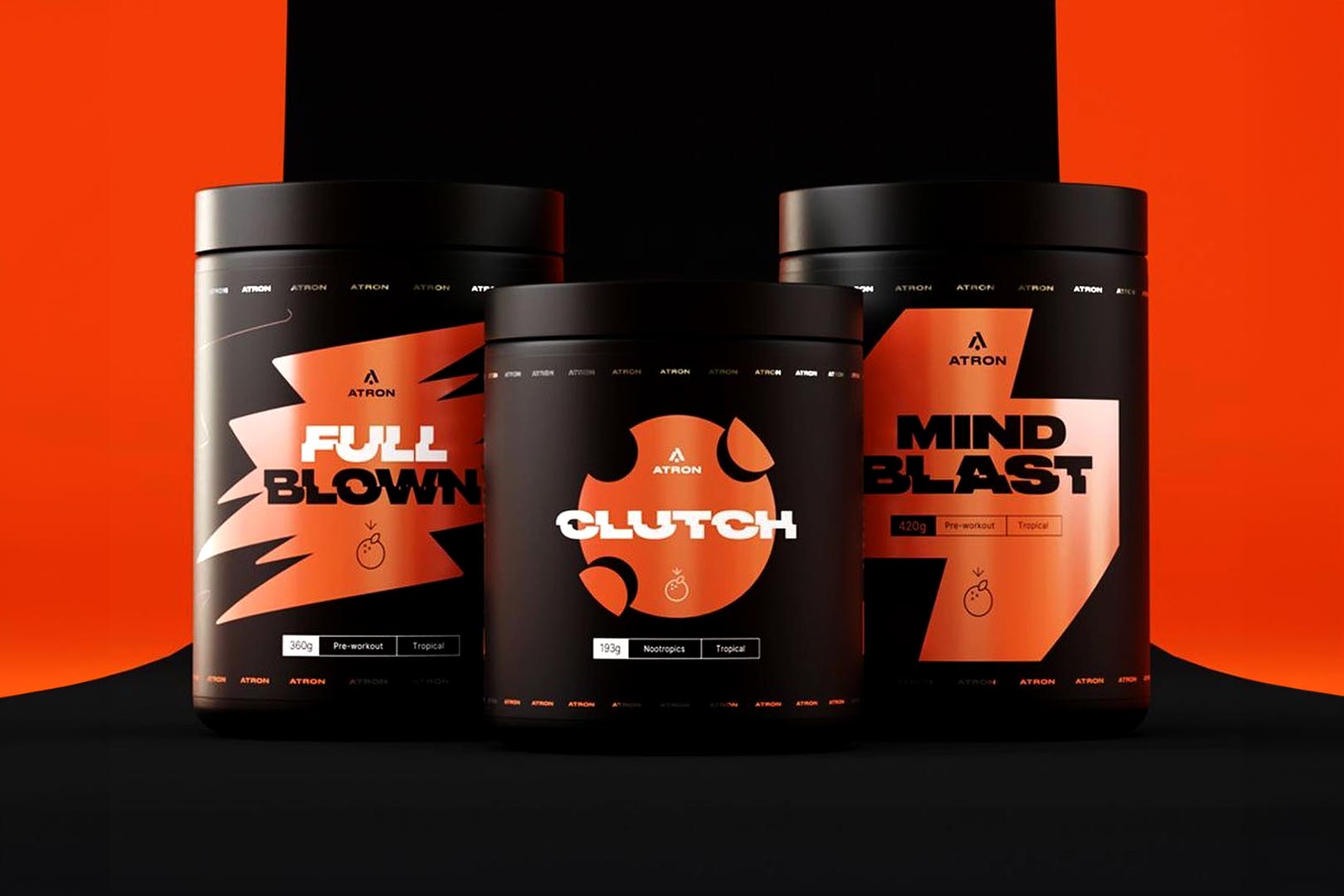 Atron is one of the many fast-moving competitors in the growing sports nutrition industry of Sweden, pumping out all sorts of advanced supplements, one of its most impressive and latest being a special edition Mind Blast in partnership with the band Dead By April. This month it is up and moving again, going the route of a flavor series, where it's released a fresh new option for three of its more popular products, two of them being packed-out pre-workouts.
Joining the extensive Atron selection for June is a refreshing Tropical taste, bringing together various tropical fruits into a single recipe. As mentioned, the brand has produced it for three separate supplements in the pre-workouts Mind Blast and stackable Full Blown, and the focus-enhancing nootropic Clutch. Interestingly the flavor is something fans will be familiar with, as it's actually intended to be identical to the Dead By April collaboration's Dreamlike Tropical.
Unlike Atron and Dead By April's pre-workout, referred to as Dead By April Mind Blast, the all-new Tropical flavor of Mind Blast, Full Blown, and Clutch is not a limited-time launch and is now a permanent part of each product's menu.