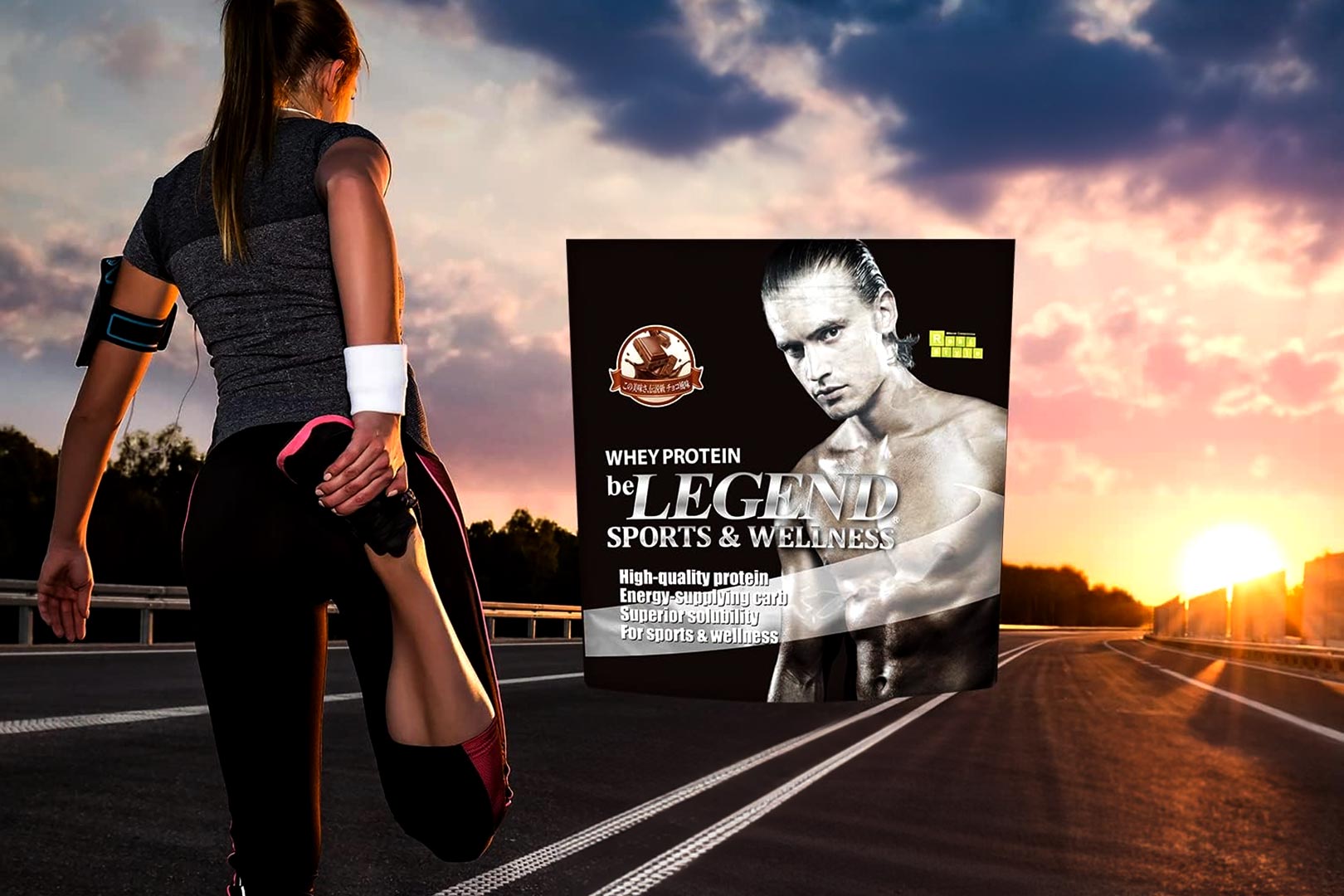 Be Legend in Japan has revealed and released a completely new protein-based supplement, but it is closer to a meal replacement than a traditional protein powder. The product has a similar name to the brand's flagship competitor, Whey Protein in Whey Protein Sports & Wellness. They both rely on whey concentrate as their source of protein, although the new addition is described as the way to go if you're looking for something with a focus on great taste.
Be Legend's Whey Protein Sports & Wellness has one other main ingredient alongside the whey concentrate, and that is what turns it into a meal replacement-style supplement. Every serving of the product provides 15g of whey-powered protein with 21.4g of carbohydrates from maltodextrin, far from the 3.1g in the brand's regular Whey Protein. There is also 1.2g of fat and a hefty 154 calories, basically giving you a more meal replacement-like macro balance.
The high-protein and even higher-carbohydrate Whey Protein Sports & Wellness is not a supplement you'll find on Be Legend's usual online store. Instead, you need to go shopping on Amazon in Japan, where the product is ¥3,402 (23.93 USD) in 17 serving bags with Chocolate, Banana, and Legendary Berry flavors. Basically, the Sports & Wellness spin-off is not a lean source of protein but ideal for those that want a good amount of carbohydrates with their protein.