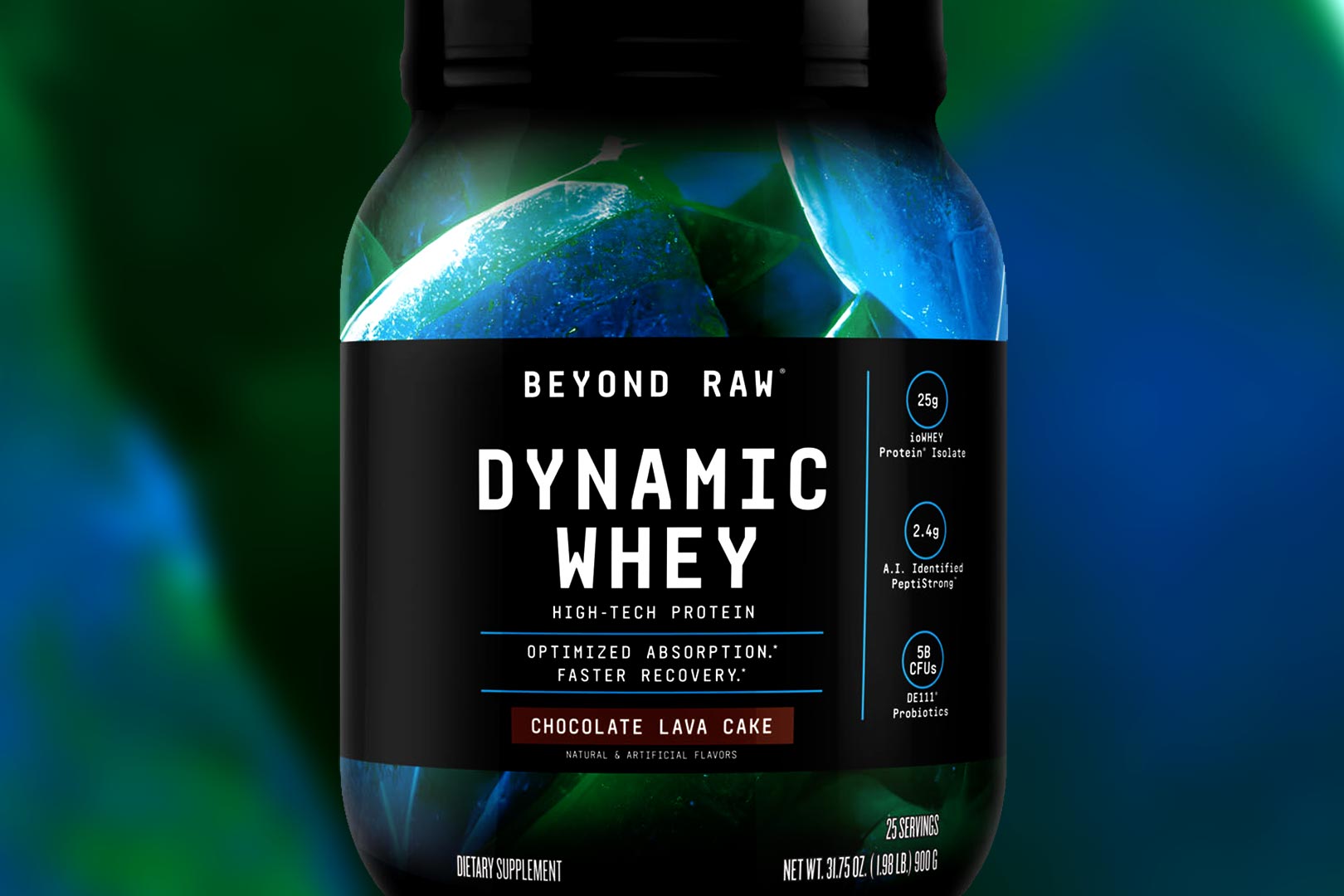 GNC-exclusive sports nutrition specialist Beyond Raw hasn't just introduced the high-tech mass gainer, Dynamic Gainer, loaded with premium ingredients such as Velositol and superior, ingredient-optimized ioWhey. The brand has snuck out a second protein supplement in Dynamic Whey, which is a little more traditional, primarily being a strong source of protein, although like Dynamic Gainer, it has a "high-tech" twist.
Beyond Raw's Dynamic Whey comes with 25g of protein per serving, all coming from premium ioWhey. For those unfamiliar with the feature, ioWhey is whey isolate enhanced with plasma ionization that rearranges the structure of the protein to make it significantly more bioavailable and effective. Basically, it means you get the benefits of a higher amount of protein from less, purely because your body absorbs it better.
To further step things up, Beyond Raw's premium protein powder Dynamic Whey combines the superior ioWhey with the equally advanced probiotic DE111 providing five billion CFUs for gut health, and the innovative muscle-building component PeptiStrong at 2.4g, promoted for its ability to improve muscle protein synthesis and enhance muscle recovery.
Similar to Dynamic Gainer, due to all of its premium ingredients and compared to the many other competitors in the mainstream category, Dynamic Whey does cost a fair bit more than your average protein powder. Straight from GNC, the high-quality protein supplement will cost you $69.99 or $62.99 if you take advantage of its subscription, for a tub of 25 servings in Tiramisu, Chocolate Lava Cake, and Vanilla Ice Cream flavors.