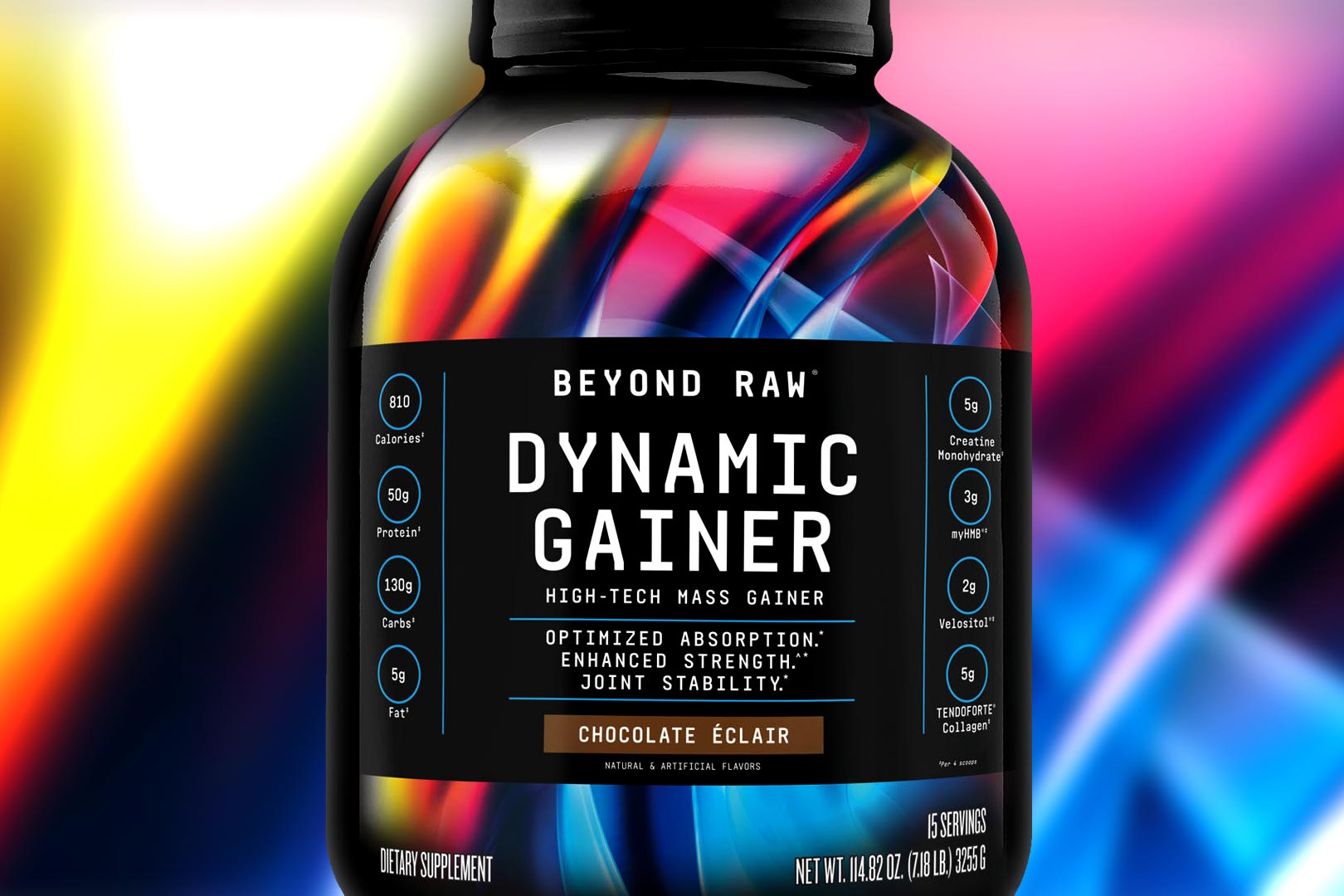 GNC's premium sports nutrition brand Beyond Raw has been making quite an effort this year, releasing several completely new supplements, including, of course, its packed-out pre-workout, Concept X. As we move into the middle of the year, the excitement has not fallen off with the Velositol-enhanced Precision Amino hitting the market just last month, and now the busy brand has a "high-tech" mass gainer in Dynamic Gainer.
While the macros are a critical part of Beyond Raw's Dynamic Gainer, as they are with any competitor in the mass protein category, it's what you get outside of that which makes this supplement more high-tech. The nutrition profile is as dense as you'd expect, with 50g of protein a serving from ingredient-optimized ioWhey, milk isolate, and micellar casein, 130g of carbohydrates mostly from maltodextrin, 5g of fat, and triple figure calories of 810.
In addition to that calorie-dense mix of macros, Beyond Raw has loaded its gainer with premium ingredients, similar to what you get in the trend of premium pre-workouts, but with ingredients that can help you get more out of the purpose of a mass protein. Dynamic Gainer additionally features Velositol to increase muscle protein synthesis and double the power of your protein, and a full 5g of creatine for strength and power.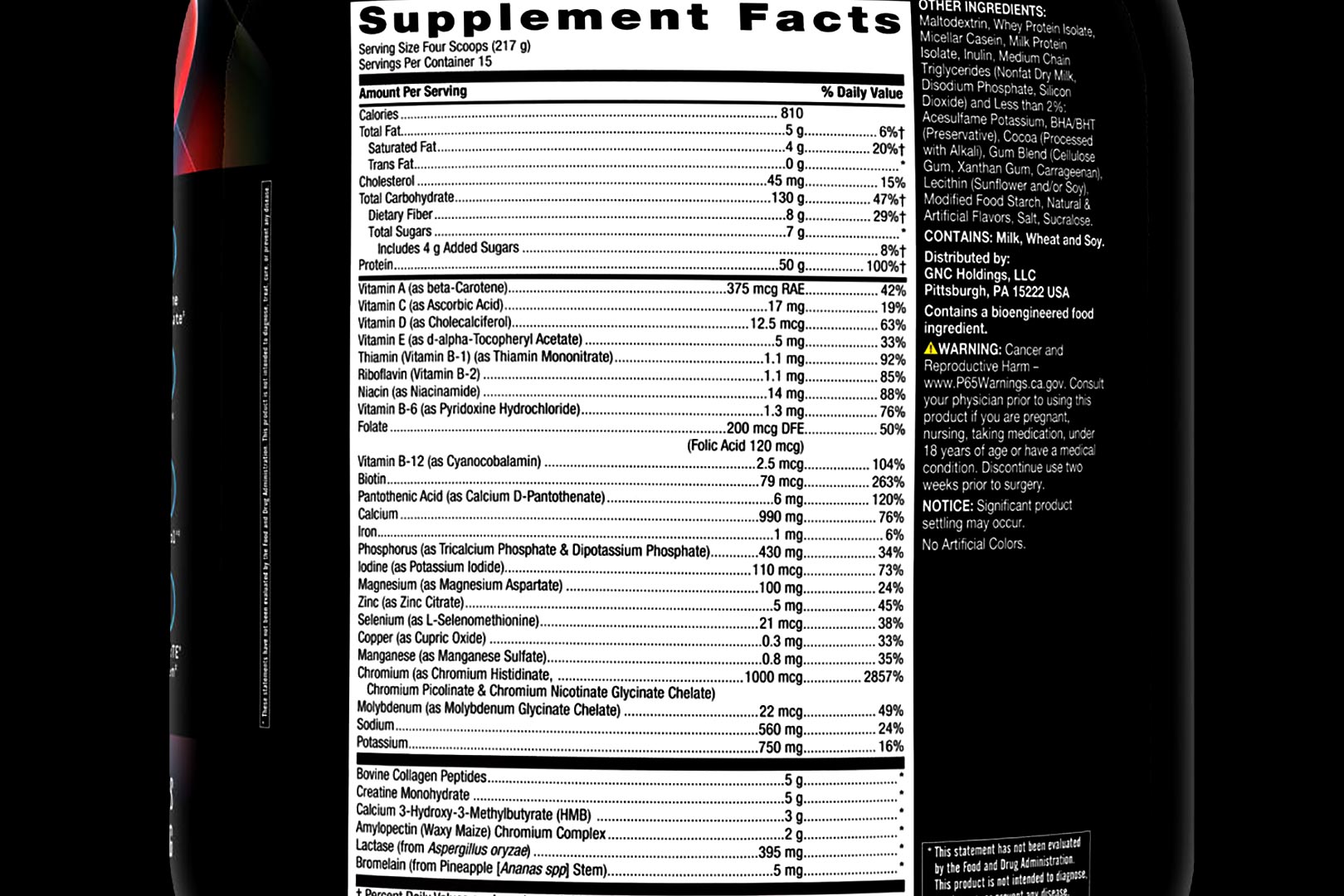 The list of extra ingredients doesn't end there, far from it; Beyond Raw's Dynamic Gainer also comes with a solid 5g of premium and proven Tendoforte collagen for joint comfort and health, enzymes to improve digestion, added vitamins and minerals for general health, and 3g of the clinically supported myHMB for muscle health and recovery. While we haven't come across the term "high-tech" in regard to a mass protein before, it's a fitting description for Dynamic Gainer as the brand has really packed this one out.
Not surprisingly, with the additional ingredients and features, Beyond Raw's Dynamic Gainer comes at a premium price. GNC is selling the supplement at $89.99 or $80.99 if you subscribe or opt for in-store pick-up, and that is for a full-size tub of 15 servings. When it comes to flavors, something Beyond Raw has always delivered on, there are three tastes to choose from in Chocolate Éclair, Strawberry Shortcake, and Vanilla Cheesecake.