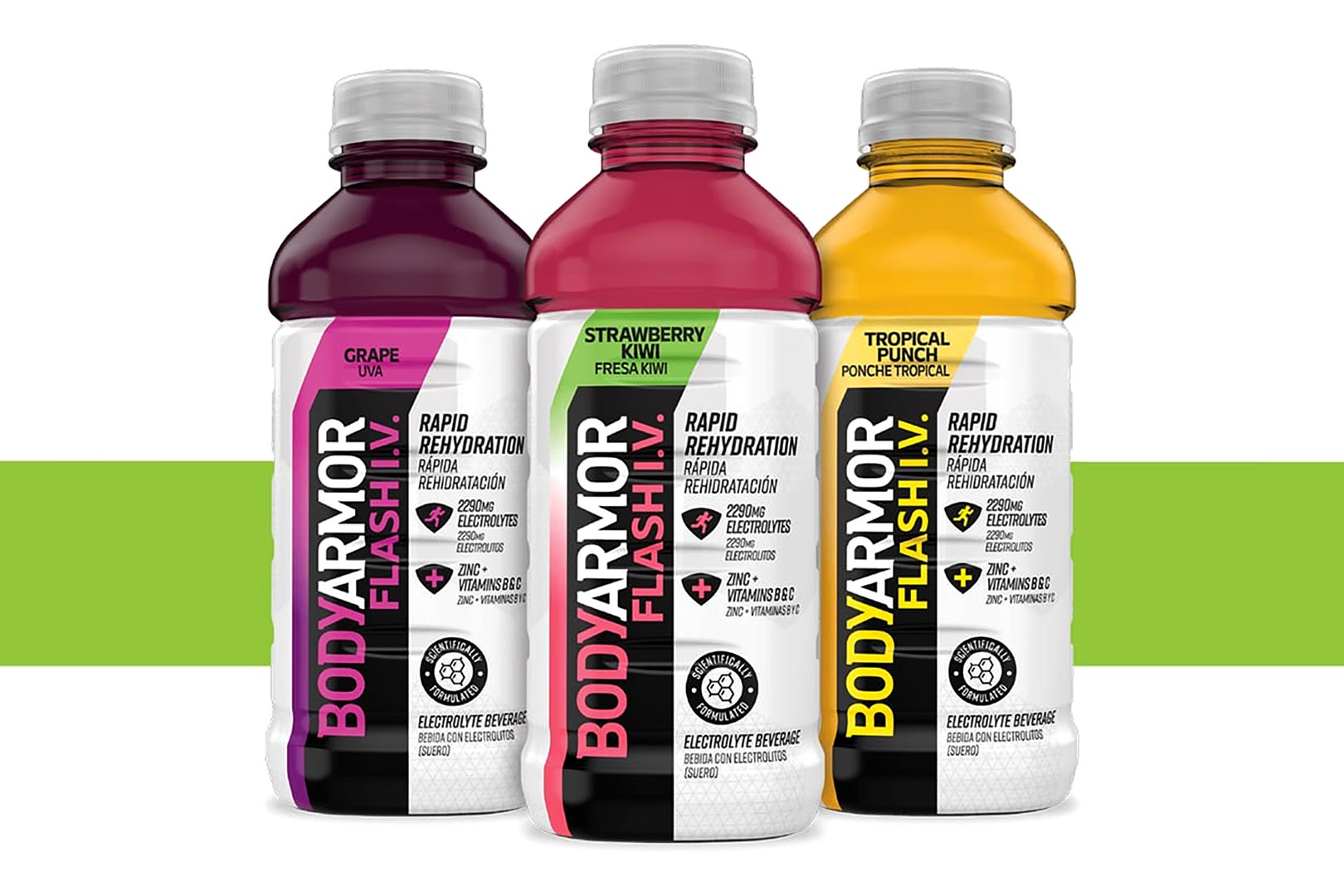 The world of hydration products has heated up substantially over the last year or so, with many major competitors introducing hugely popular innovations in the form of beverages, stick packs, and traditional flavored powder supplements. Many brands already in the space have made some changes and evolved, which is what the legacy brand Bodyarmor has just done, introducing its premium sports drink Bodyarmor Flash IV.
Bodyarmor Flash IV has a lot of things in common with the hydration specialist's flagship beverage, Superior Hydration, including the fact it's loaded with electrolytes, has added vitamins, and uses natural flavors and sweeteners. Where the two separate and Flash IV becomes the more premium sports drink is, Bodyarmor has squeezed in significantly more electrolytes, multiplying what you get compared to Superior Hydration.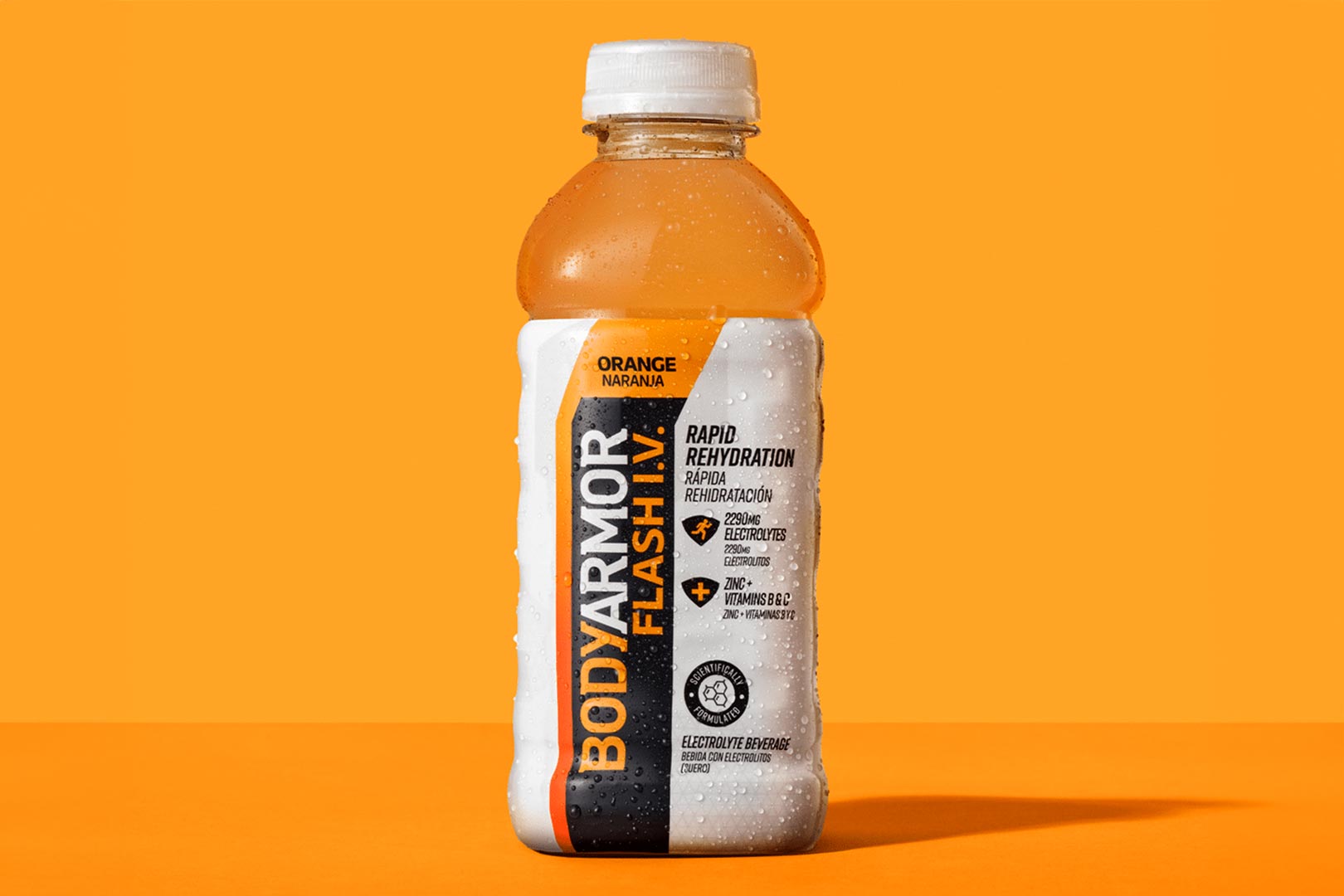 Flash IV from Bodyarmor has a huge 2.29g of combined electrolytes in every 20oz bottle, and that goes alongside a variety of B vitamins, the reliable antioxidant vitamin C, a respectable dose of zinc, and fewer carbohydrates. Flash IV has just 16g of carbs in its moderately-sized 20oz option, 15g of that sugar, and 80 calories, and that beats out even the smaller 16oz Superior Hydration with 21g of carbs, all of which is sugar.
Bodyarmor Flash IV will be a welcome addition to the long-standing Bodyarmor family of sports drinks, giving consumers the ability to step up from Superior Hydration for a more electrolyte-loaded product offering rapid rehydration and performance support. Flash IV has been announced in six different flavors, all relatively straightforward fruity tastes in Strawberry Kiwi, Grape, Fruit Punch, Orange, Cucumber Lime, and Tropical Punch.