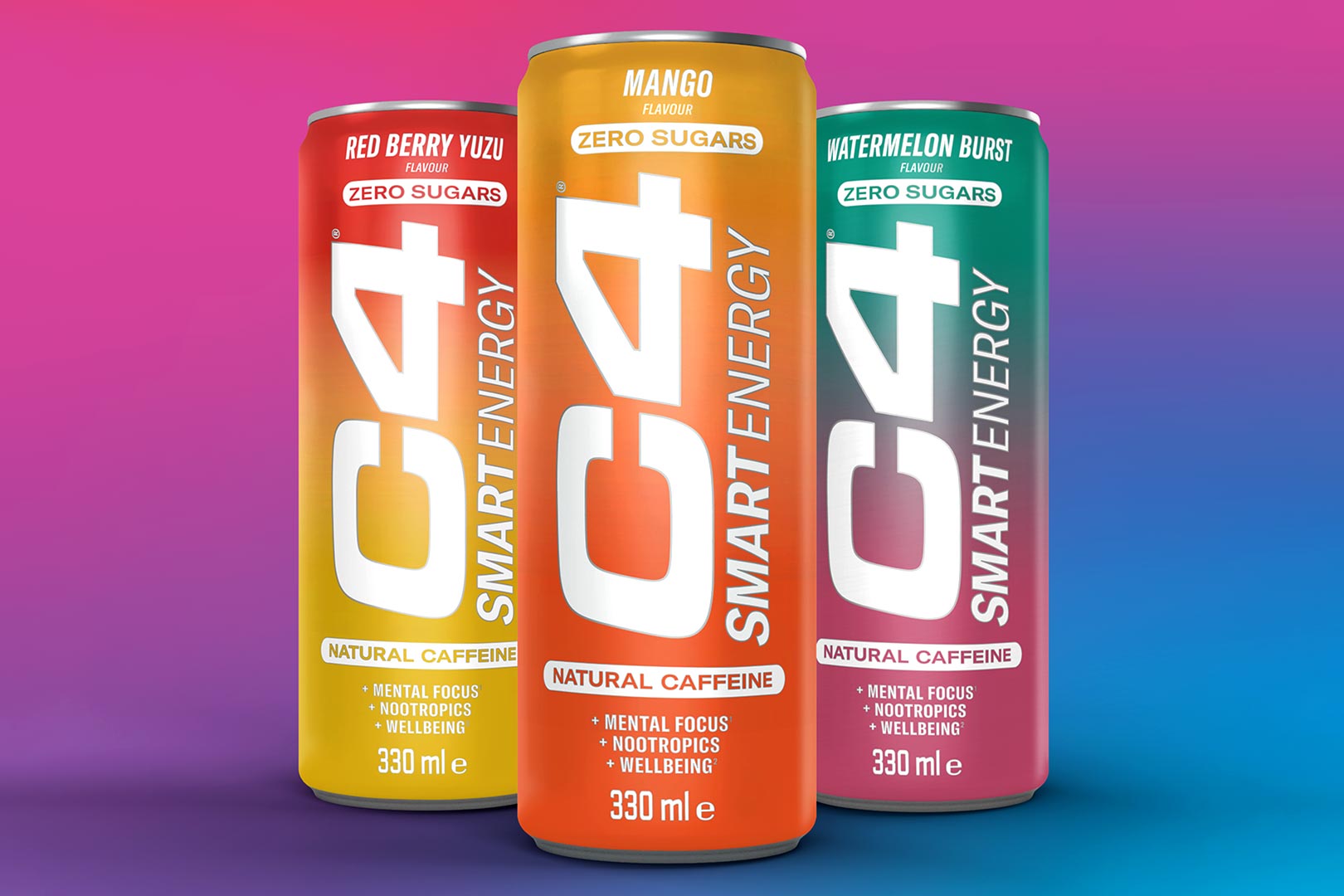 C4 Smart Energy is a nootropic-infused C4-branded energy drink that infuses several reliable ingredients to support focus and cognition on top of the uplifting energy you get from the ever-reliable caffeine. The popular brand actually revamped the product earlier this year, slimming it down into a sleek 12oz can instead of the standard 16oz but maintaining the effective dosages of the original, including premium Cognizin citicoline.
To go with the revamp for 2023, C4 Smart Energy has made its debut in the UK, and while it maintains the primary point of the beverage, being an energy and focus-supporting product, it doesn't rely on the same set of ingredients. C4 has switched things up for the equally competitive UK and European markets, powering the energy drink with choline bitartrate, tyrosine, and premium Brainberry for its ability to enhance cognitive performance.
There is a source of caffeine in the UK and European C4 Smart Energy, but not at the 200mg found in the version here in the US, at 105mg of natural caffeine for a smooth increase in energy. The nutrition side of things is also clean, with the Brainberry-backed variant having only six calories in an entire 330ml can, which is slightly smaller than a 12oz converting to 354ml.
C4 in the UK and Europe, has been rolling out its recently released C4 Smart Energy to stores and stockists over the last month, with plenty of retailers, big and small, filling up shelves. There aren't as many flavors over there as in the US market, although two of them you can't actually get in America with a sweet Mango, similar to Peach Mango, and Red Berry Yuzu, then you have the one familiar taste experience in Watermelon Burst.