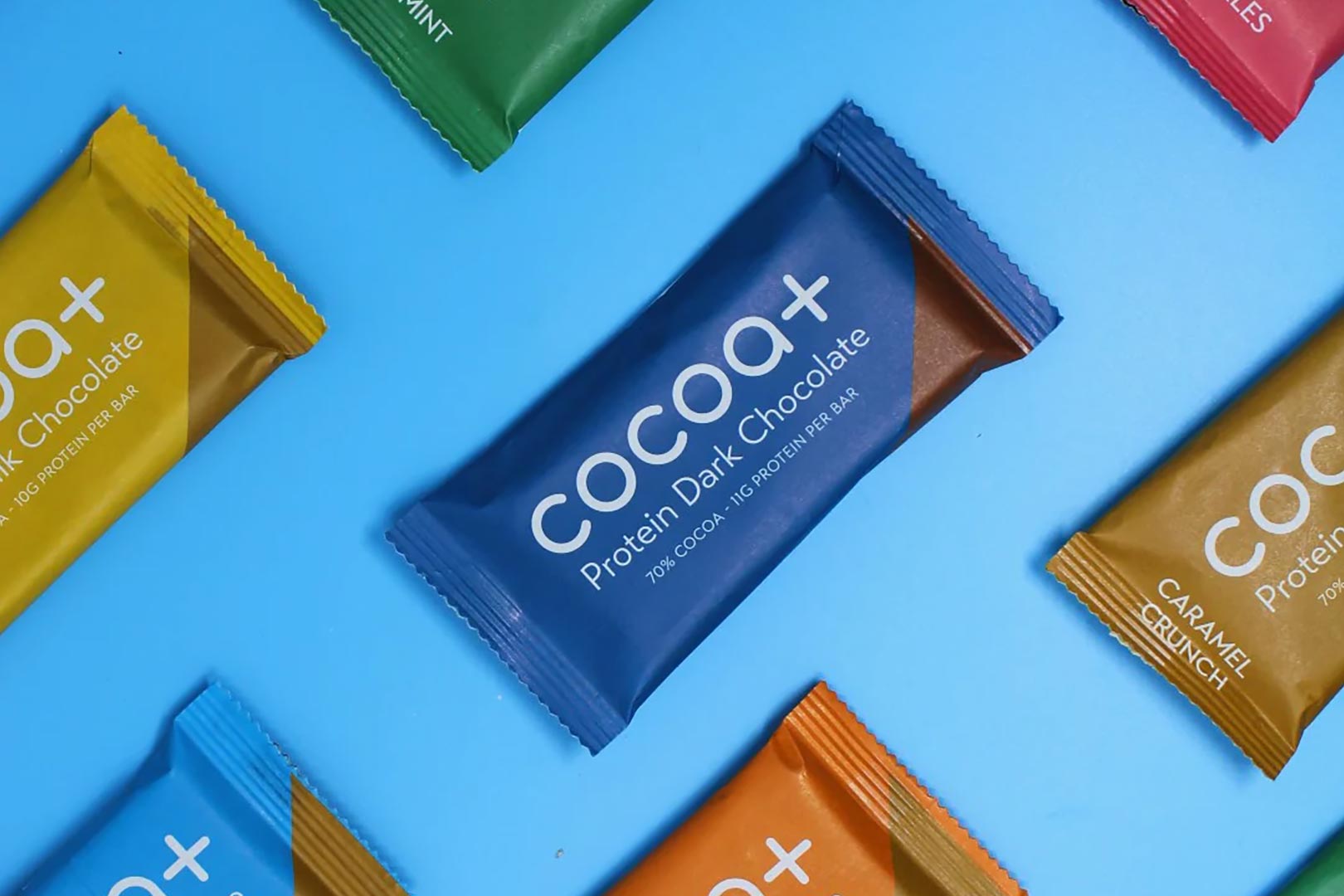 Cocoa+ is a somewhat different functional food company, as while it does make absolutely delicious and enjoyable high-protein and better-for-you treats, it does so in a rather specific and uncommon format. Cocoa+ out of the UK is a specialist functional chocolate company that makes mouthwatering chocolate-based products with large blocks of protein-packed chocolate, decadent chocolate truffles, and even chocolate eggs for Easter.
It has been quite some time since we've shared a major development from Cocoa+, but that all changes this year and this month, as the creative better-for-you chocolate company has unveiled a rebrand to tackle the second half of 2022 in style. Cocoa+ has repackaged its signature chocolate bars or protein bars since they provide 11g of protein a pack, featuring the simpler and sleek design pictured in the image above and below.
The rebranding of Cocoa+ flagship product has brought some new flavors to the menu of its protein bar with the likes of Sprinkles and Mint Dark Chocolate, and there is one other development that's not overly obvious when looking at it. The packaging of the product is actually a world's first, as Cocoa+ has created a completely recyclable protein bar wrapper. It makes the treat more environmentally friendly and helps the brand remove a mammoth 750kg of single-use plastic from its own supply chain.
To check out the Cocoa+ collection of lower sugar, higher protein, and overall, better-for-you chocolate, head to its website at cocoa.plus, where all of its offerings are available for purchase. Following its industry-first move to 100% recyclable packaging, we look forward to more hype and excitement from the company later this year, as it has promised some innovation closer to the end of 2023, which is always great to see.