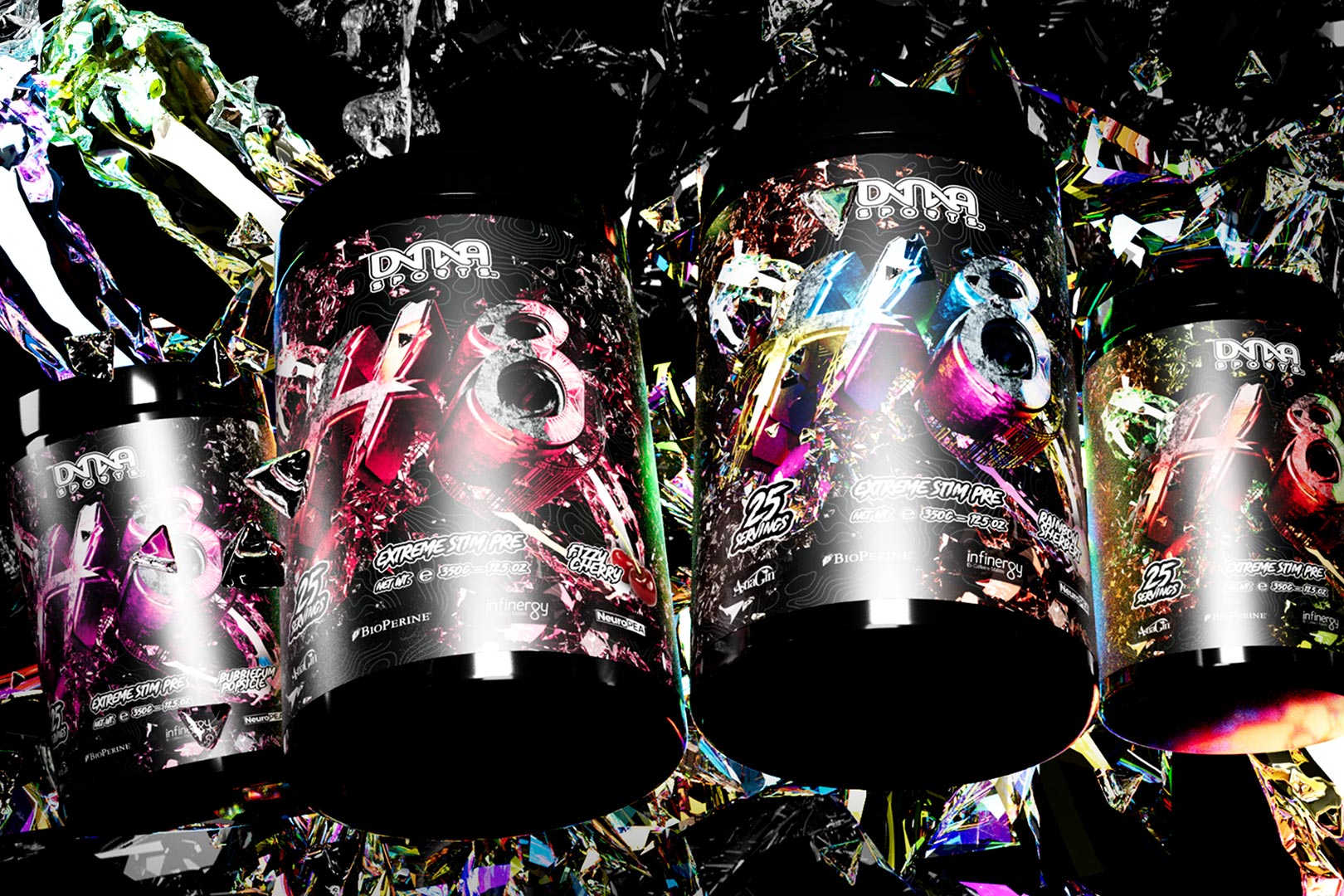 H8 is the strongly named stimulant-powered pre-workout of UK sports nutrition brand DNA Sports, and just recently, as we roll through the middle of the year, it has revamped and relaunched the supplement. The latest iteration of the product is referred to as H8 V3, as this is the third version of the pre-workout, which maintains the theme of the supplement, packing ingredients for pumps, performance, and intense energy and focus.
The 2023 edition of DNA Sports' H8 has ten different ingredients filling out its formula, one of them there to enhance muscle pumps at 6g of citrulline malate and 4g of performance-powering beta-alanine. The rest of the combination drives the sensory benefits of the product, including the likes of NeuroPEA eria jarensis at 400mg, a respectable 1.5g of tyrosine, 100mg of halostachine, and 200mg of kigelia.
Being a stimulant-backed pre-workout, H8 V3 does have caffeine in the mix, and it is on the higher side with 400mg of standard caffeine anhydrous, then another 100mg of caffeine from extended-release Infinergy-branded di-caffeine malate. Rounding out DNA Sports' latest evolution for the hugely competitive category of pre-workouts is the ever-present AstraGin at 50mg to improve absorption and elevate the supplement's efficacy.
DNA Sports did recently release the third iteration of its premier pre-workout H8, so it has had plenty of time to make its way out into stores and stockists in its local UK market. Basically, many places are now carrying the product, including the brand's own online store, where tubs of 25 servings at £39.99 (51.27 USD), with four flavors to choose from in Rainbow Sherbet, Sour Watermelon, Bubblegum Popsicle, and Fizzy Cherries.