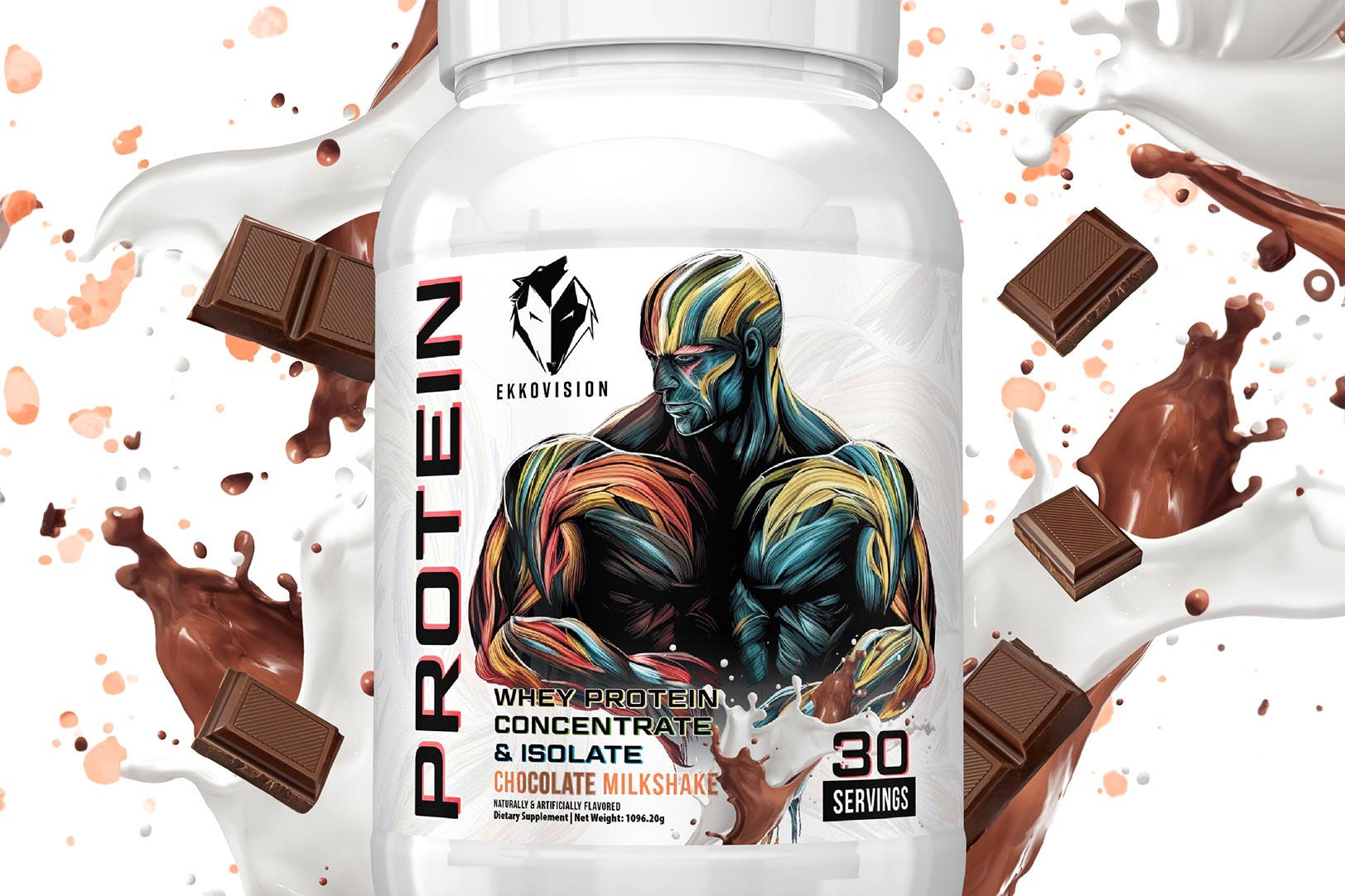 Typically our Newcomer Of The Year for 2022, Ekkovision, launches all-new supplements, reformulations, and even flavor extensions grouped together all on one specific day; it's almost a signature move of the fast growing brand. To close out this week, however, Ekkovision has come out and surprised us with the miniature launch of its very recently revealed protein powder, featuring a blend of whey concentrate and isolate.
As a quick refresher, the simply named Ekkovision Protein is packed with 26g of protein per serving, transparently coming from 16.45g of whey concentrate and 14.2g of whey isolate, together yielding that 26g, alongside 4g of carbohydrates, a gram of that sugar, 1.5g of fat, and 130 calories. The supplement has made its debut in three flavors, all classics, in Chocolate Milkshake, Vanilla Ice Cream, and Chocolate Peanut Butter.
The one detail many fans and followers would have been waiting on for Ekkovision's foray into the highly-competitive and saturated protein powder category is the price, and it's very reasonable for the size and formula. The brand has discounted the product to $44.99 for a limited time, and if you throw in any of its ongoing coupons, that drops to $40.49.
That is for a tub of 30 servings, which, again, is very reasonable since you get more than the usual 25g of protein a serving, and Ekkovision goes the extra mile to tell you exactly how much whey concentrate and isolate you get. There is an extremely small amount of protein powders that do that, and it is important if you want a good balance of concentrate and isolate, as those that don't transparently dose their sources of protein could easily be giving you a gram of isolate and the rest concentrate.