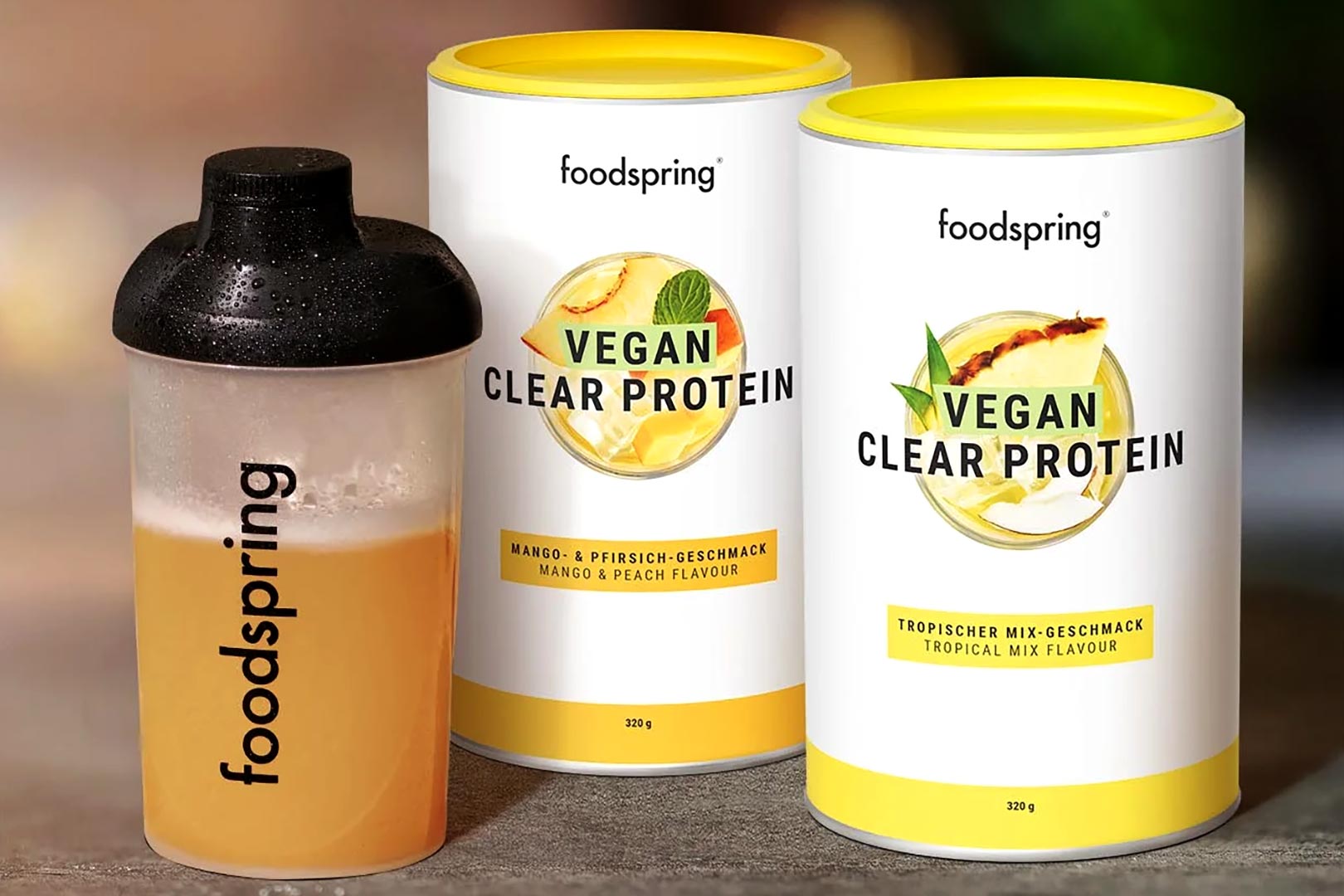 Brands in the UK and Europe continue to keep the trend of clear and refreshing protein powders alive and well, with more competitors utilizing that always intriguing approach almost every couple of weeks, if not more. Foodspring is throwing its hat into the ring this week, although technically throwing its hat in again, as the European giant has already done something in this area with its fruit-flavored Clear Whey protein powder.
Available starting this week from Foodspring through its online store at foodspring.de is a plant-based, vegan-friendly alternative to Clear Whey named Vegan Clear Protein. Basically, it is that same clear, fruity, and refreshing approach to protein powder, but it doesn't rely on the usual sources of protein. Foodspring's Vegan Clear Protein relies exclusively on hydrolyzed pea isolate to provide all 16g of its muscle-building protein per serving.
The other macros Foodspring has in a serving of Vegan Clear Protein are pretty low, with that 16g of protein alongside 200mg of fat, 1.2g of carbohydrates, 200mg of that sugar, and a minimal 70 calories. As mentioned, you can grab the supplement directly from the brand's online store at €24.99 (27.33 USD) for a rather small 320g tub, which is enough for 16 servings in your choice of refreshing Tropical Mix and Mango & Peach flavors.