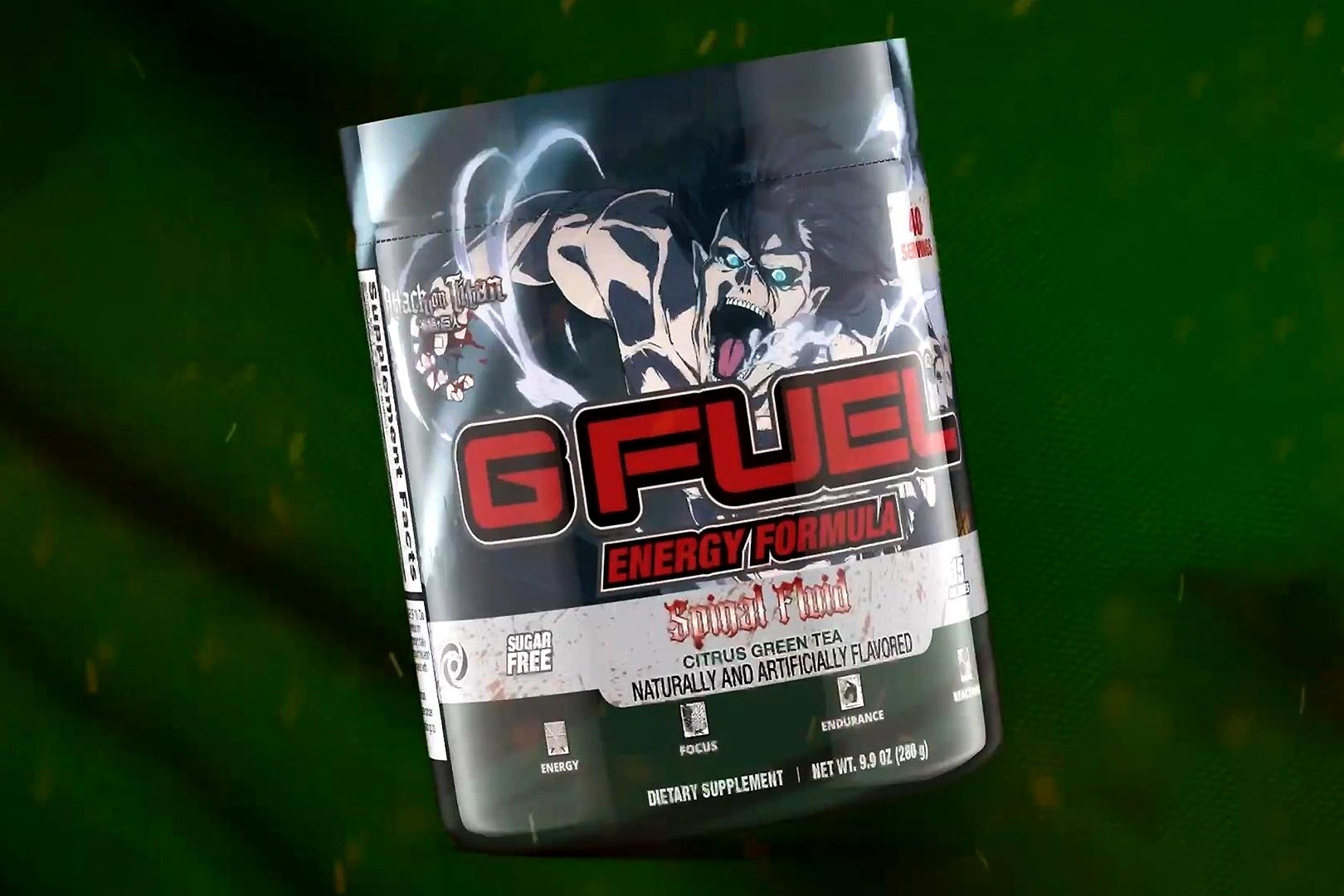 While many of G Fuel's collaborations have been with video games, which fits with the fact it is a gaming supplement company, it has also done many with popular manga and anime, including the likes of Gundam, Naruto, and Dragon Ball Z. The incredibly busy brand that doesn't let a week go by without some sort of flavor to reveal or release, has another manga and anime collaboration to share, and it is on the spectrum of those mentioned when it comes to popularity.
G Fuel and the hit anime Attack On Titan, which was initially a manga, have come together to create a special edition flavor of the energy and focus-supporting supplement Energy Formula. The name of the flavor is Spinal Fluid, and it does come back around to connect to Attack On Titan. Spinal Fluid is the serum from the manga and anime that turns subjects into titans, and as for what that's meant to taste like for G Fuel's supplement, it is said to have an intriguing citrusy green tea taste.
G Fuel will be making its Attack On Titan collaboration, Spinal Fluid Energy Formula, available for purchase shortly through its online store at gfuel.com, and shipping won't be too far behind, as the brand hopes to start sending the product out to fans next month. As with almost every flavor from G Fuel, you'll be able to purchase the intriguingly flavored Spinal Fluid in 40 servings tub and a limited edition Collector's Box with a full-size tub and an Attack On Titan-themed metal shaker bottle.