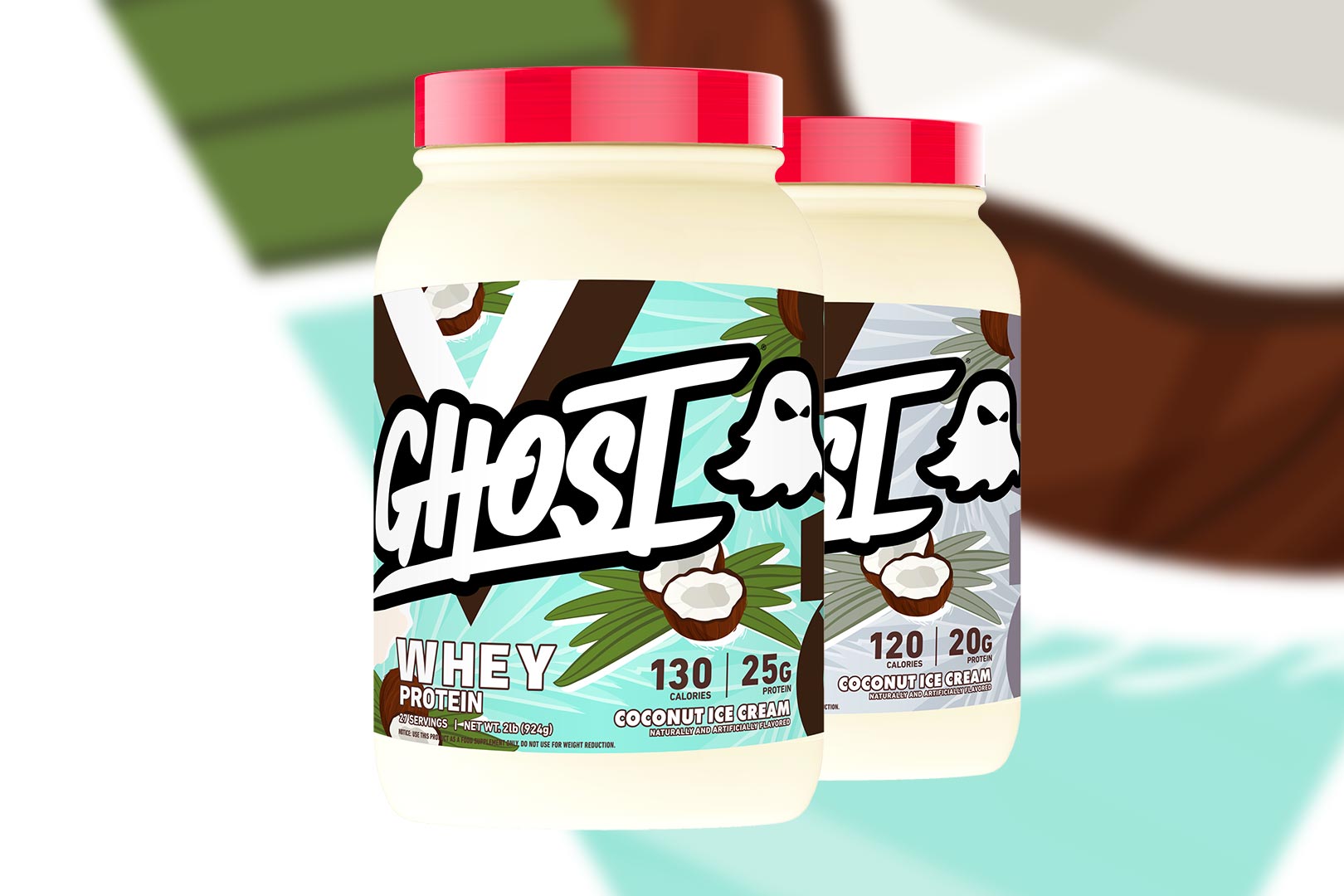 Around this time every year, since 2019, Ghost has brought out a special edition coconut flavor of its Protein Wars-winning, great-tasting, and completely transparent protein powder, Ghost Whey. The official title of the taste is Coconut Ice Cream, and while it all started on the menu of Ghost Whey, a couple of years ago the original lifestyle supplement company decided to expand the summery flavor to the equally great-tasting plant-based Ghost Vegan.
For summer in 2023, Ghost is bringing back its long-running Coconut Ice Cream flavor once again, and as in more recent years, it is returning for both of its protein powders, Ghost Whey, as well as the sweet and smooth Ghost Vegan. They feature the same coconut experience fans and followers have come to expect, plus the reliable nutrition profile of 25g of protein and 130 calories in Ghost Whey, and 20g of protein and 120 calories in the alternative Ghost Vegan.
Ghost is launching its Coconut Ice Cream Ghost Whey and Ghost Vegan globally, in the US, UK, Europe, and Australia, one week from today through its online store, with its retail partner GNC also putting it on shelves around then. Like the summer season, Coconut Ice Cream is only around for a limited time, so if you've yet to try it, or you have and don't want to stock up, get it while you can.