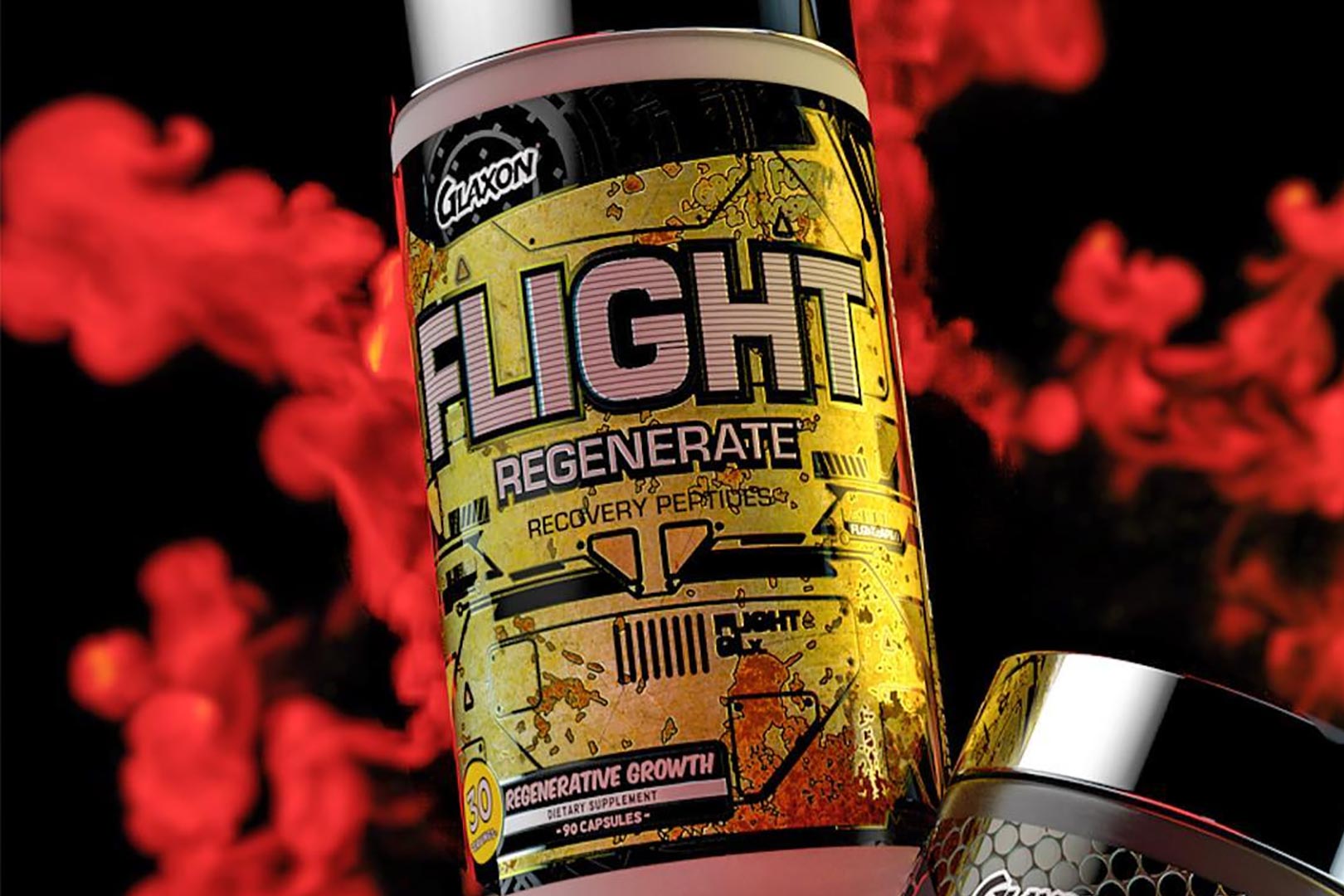 Flight is one of Glaxon's more unique muscle-building supplements, relying on a set of ingredients that you won't find at any other brand in the sports nutrition space, which makes it a pretty versatile product. Flight's unique formula allows it to be seamlessly stacked with other muscle-building-focused supplements, and it is something we've tried firsthand and can tell you it's incredibly reliable when it comes to noticeably better muscle recovery.
To go with the revamped version of its equally effective testosterone booster Alpha 365, which can be stacked with Flight, Glaxon has relaunched its innovative muscle builder with a few tweaks. Every ingredient that was in the previous iteration of Flight has been carried over for the sequel; there are some changes in dosages such as more bovine extract, but you are essentially getting everything that was in the last one.
Where the major change comes in is Glaxon has added a premium and proven ingredient to the 2023 edition of Flight with CyanthOx. Puredia's CyanthOx is an extract of buckthorn, and it is backed by a clinical study showing the potential to support anti-aging, anti-inflammation, and blood flow. It's certainly a great addition to Flight, supporting multiple benefits from the one key component and really rounding out the benefits of the product.
Glaxon's refreshed, recovery-supporting Flight has been updated and restocked on the brand's own online store, where it'll cost you $59.99 for a bottle of 30 servings, enough to supply you for a typical month. You can bring that price down if you purchase Flight in Glaxon's customizable Stack Builder, where you pick any three supplements — Flight included — and get a 20% discount on the lot, lowering $59.99 to a much nicer $47.99.