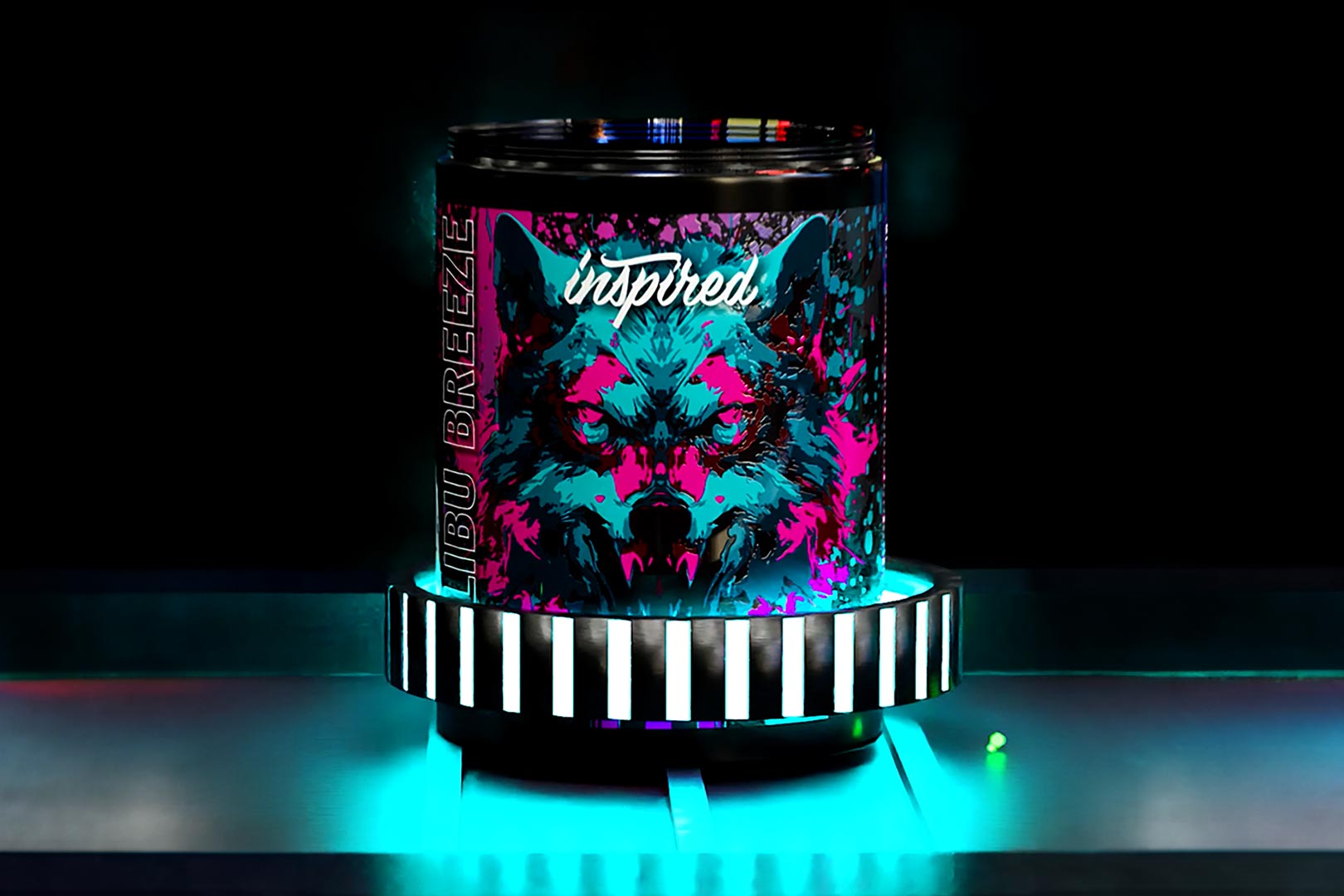 DVST8 Dark is the latest evolution of Inspired's reputable family of stimulant-powered pre-workouts, which has spawned several top-rated supplements over the years, from the powerhouse DVST8 White Cut to the current category leader DVST8 State Of The Union. DVST8 Dark is set to continue the brand's strong name in the world of pre-workouts, and looking at it on paper, it doesn't appear as though the brand will have any trouble doing that.
Inspired's DVST8 Dark aims to deliver a completely comprehensive experience, with a formula built to drive intense energy and focus, two effects the brand has proven many times before it can hit out of the park; plus enhanced muscle pumps and performance. There is actually a slightly different set of ingredients in one of the flavors of DVST8 Dark in Kill Aid, where you get a hybrid infusion of weight loss and thermogenic support.
The facts panel above is the core formula in DVST8 Dark, and it is clearly loaded. For pumps and performance, you get a devilish 6.66g of pure citrulline, 2g of premium NO3-T arginine nitrate, and 3.2g of beta-alanine. On the other side, for energy and focus, an area as mentioned Inspired general over-delivers on, you get a gram of tyrosine, NeuroCap skullcap, Luciferine lotus leaf, SYNapsis synephrine, 500mg of the choline blend CoLean with alpha-GPC and citicoline, and a combined 400mg of caffeine.
In the second facts panel below, you can see the alternative formula Inspired has squeezed into DVST8 Dark's special edition Kill Aid flavor, which has that fat-burning twist to it. In that variant, you don't get the pump-powering NO3-T arginine nitrate, but added in is 1.5g of carnitine and 20mg of thermogenic-increasing LeanGBB, and further driving the weight loss support and stimulating side is 1mg each of yohimbine and alpha yohimbine.
Every DVST8-named pre-workout Inspired has ever brought to market has been something worth trying, and that has led to some incredibly intense and impressive workouts over the years. DVST8 Dark and even the slightly different Kill Aid flavor of DVST8 Dark, do not disappoint on paper, and that generally translates to the gym. The promising pre-workout will be launching shortly, with 20 maximum servings in a tub with three flavors outside of Kill Aid in Blue Dream, Forbidden Fruit, and Malibu Breeze.