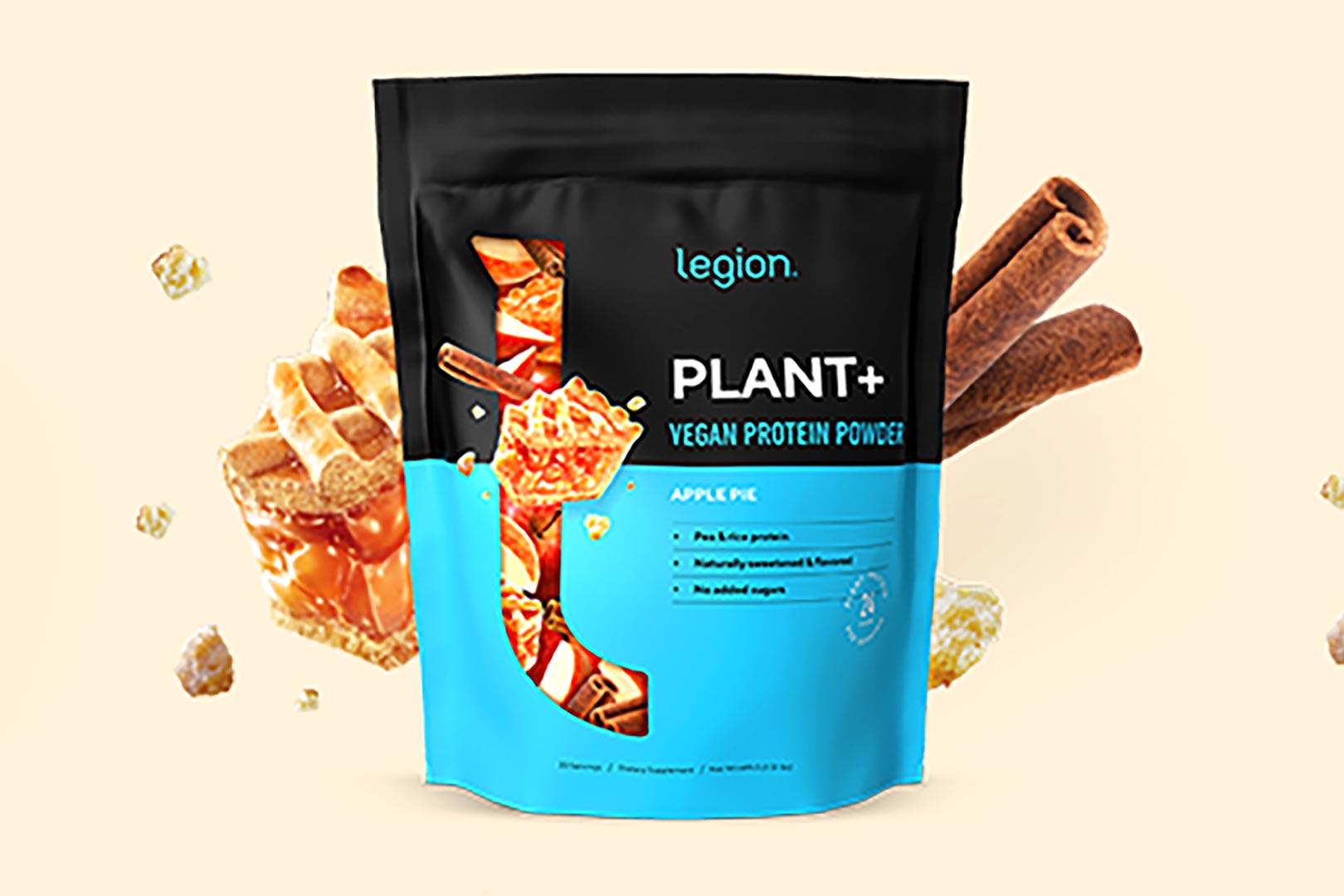 Legion is no stranger to flavor extensions; in fact, of all the things we see from the brand, adding flavors to popular supplements is what it does the most, and usually, those options go to the likes of its protein powder Whey+ and pre-workout Pulse. Just a couple of weeks ago, we saw exactly that when the sports nutrition company launched two tastes of Whey+ in the baking-inspired Banana Bread and Apple Pie.
Legion is back at it this week, dropping some more flavor extensions, although this time, it is showing its plant-based, vegan-friendly protein powder Plant+ the love. Compared to Whey+, Plant+ doesn't get anywhere near as many additions, but that is the latest from the brand. Its new flavor is actually one of the two recently welcomed to Whey+ in Apple Pie, based on the classic delicious dessert of the same name.
Apple Pie Plant+ has all of the supplement's usual highlights of 24g of protein from a blend of pea isolate, brown rice concentrate, pea protein, 3g of carbohydrates, no sugar, 4g of fat, and 140 calories. Directly from Legion's online store, a bag of Plant+ will cost you $49.99, and obviously, that includes Apple Pie, which is only the plant protein powder's fifth flavor.