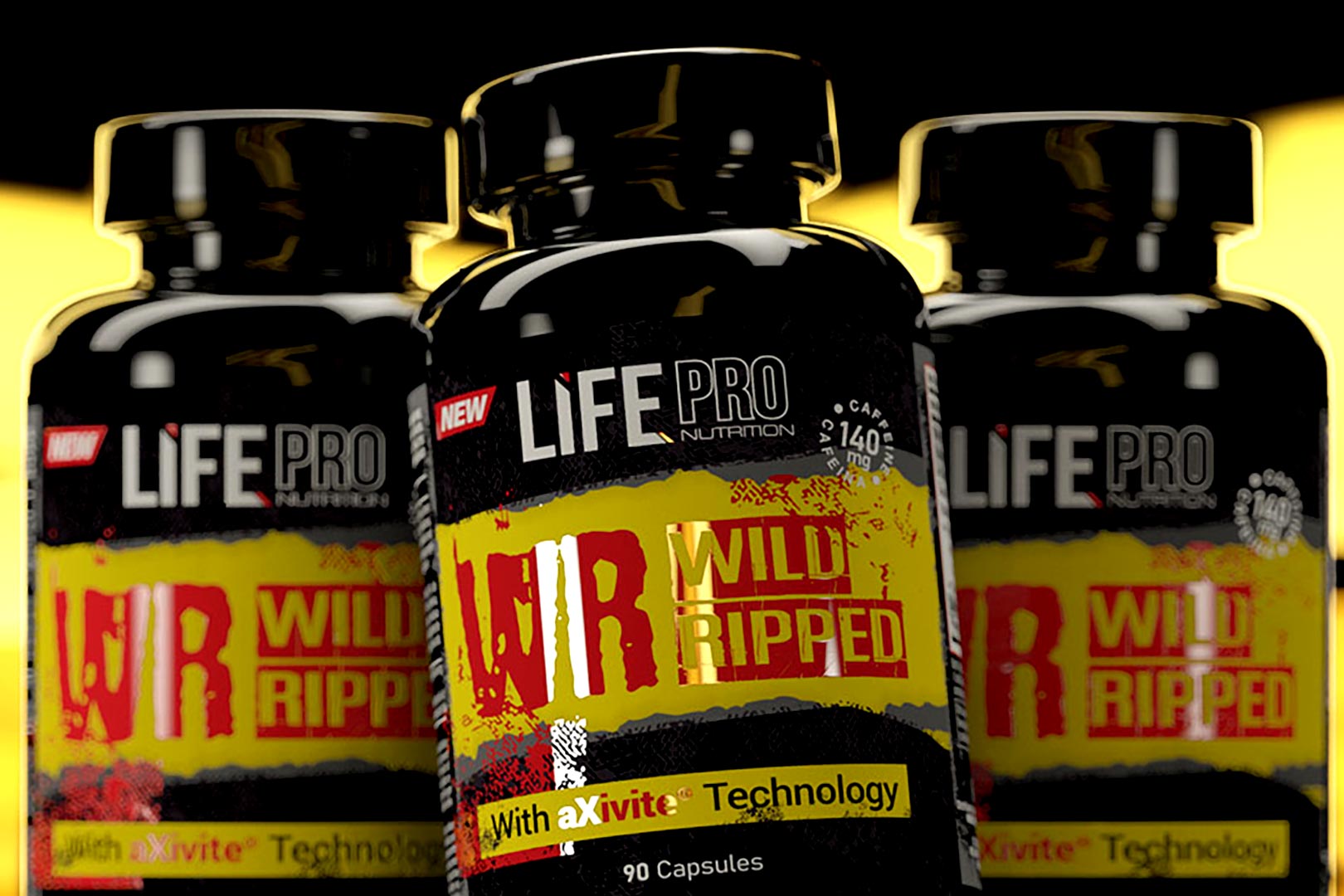 aXivite is a premium and branded phenylcapsaicin, promoted for its ability to support overall weight loss, and it can currently be found at two major sports nutrition companies, in Glaxon and its stimulant-powered Slyce, and MuscleTech's Enfinity-fueled Burn iQ. aXivite is still relatively new to the industry but growing its reach and awareness, with this month bringing another notable brand that's put it to use in a fat burner in Spain's Life Pro Nutrition.
Life Pro Nutrition has revealed and released Wild Ripped, which, as you can see in the image above, has a Ripped Freak-like feel, mostly due to the font it uses, name, graphics, and PharmaFreak's signature color combination of yellow and red. Like Ripped Freak, Life Pro's Wild Ripped is an energizing weight loss supplement that combines the increasingly popular and research-backed aXivite with a few more common fat-burning components.
Alongside the premium and proven aXivite, Life Pro Nutrition's Wild Ripped has green tea, synephrine from bitter orange extract, and energizing caffeine anhydrous and a relatively strong 133.3mg in a single capsule serving. You get 90 capsules in every bottle, so if you were to make this last the usual 30 days or a typical month, you'd be having three capsules a day, pumping the likes of the synephrine to 90mg and caffeine to 400mg.
It's always good to see young premium ingredients grow and find their way into more sports nutrition products, especially internationally, which is not easy to do. Regardless, that is precisely what aXivite has done with Life Pro Nutrition in Spain and its weight loss product Wild Ripped. You can already grab the aXivite-backed fat burner in many stores across the brand's home country, including its own online store, where it's €34.90 a bottle.