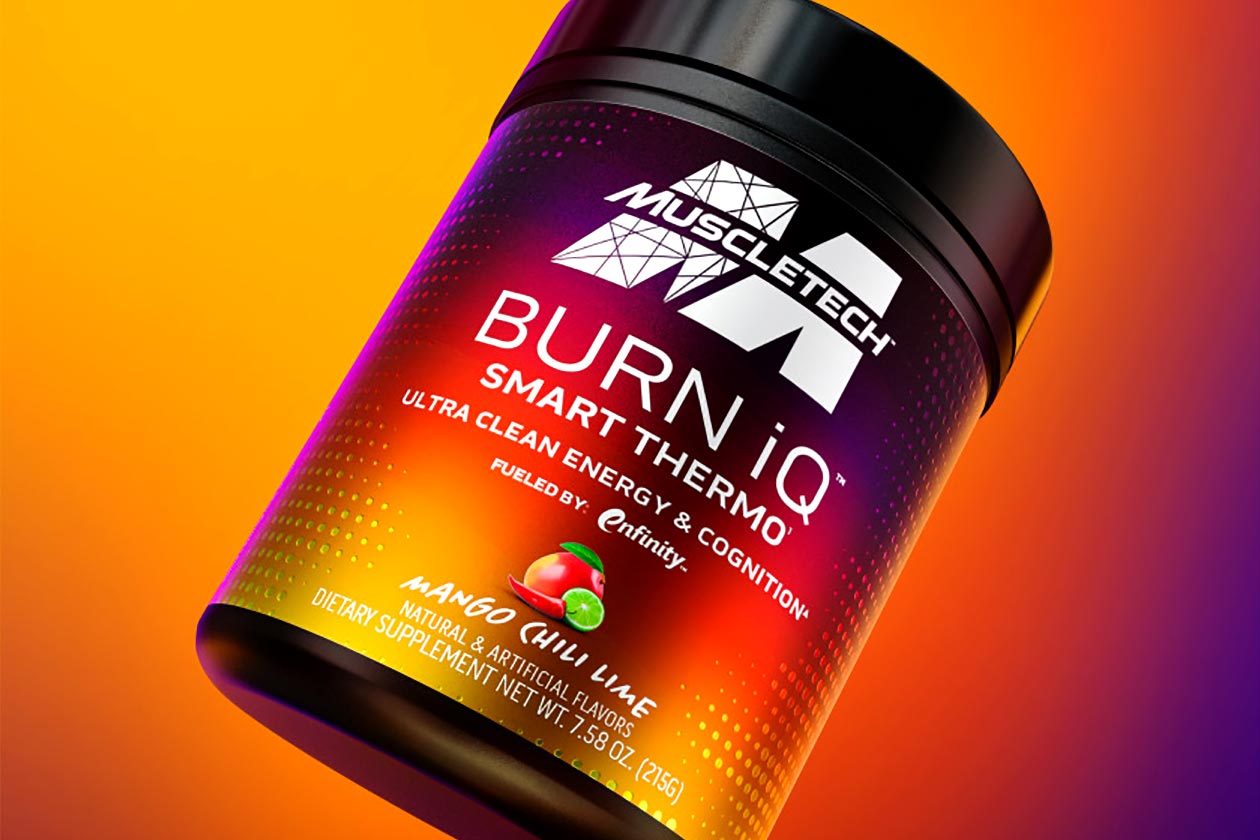 Burn iQ is the other half of Muscletech's introduction to the creative new stimulant or technically caffeine alternative, Enfinity paraxanthine, with the other product featuring the ingredient being the balanced pre-workout EuphoriQ. Burn iQ is a weight loss supplement, and like EuphoriQ, it features several other compounds to help drive and push its primary benefit of burning fat.
Muscletech's Burn iQ is launching later this month alongside EuphoriQ, and you can see all of the ingredients packed into each of its servings in the facts panel below. The brand has actually included Enfinity paraxanthine at the same amount in a full serving as you get in EuphoriQ, so it should provide quite the punch or at least energy on the same level as the pre-workout.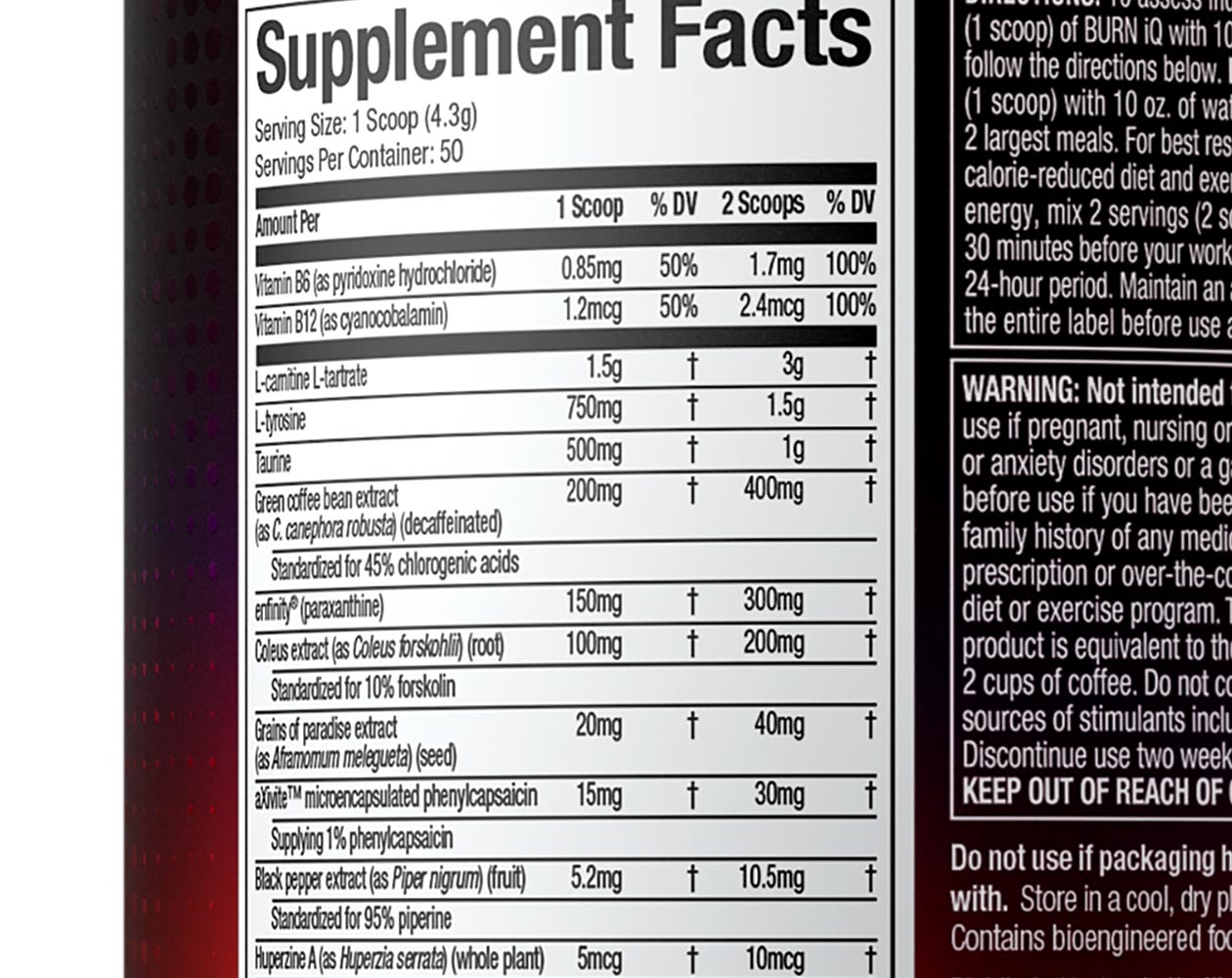 Enfinity is one of ten key components Muscletech has squeezed into Burn iQ, with many other reliable and effective ingredients to further support clean energy, clear focus, and weight loss. The rest of the formula is made up of a gram of taurine, a sizeable 3g of carnitine, 1.5g of tyrosine for focus, huperzine, and to burn fat, 40mg of grains of paradise, 200mg of coleus, 400mg of green coffee bean, and another premium compound in Axivite capsaicin.
Muscletech has been known to put together robust weight loss supplements with its mountain of different Hydroxycuts from over the years, and that comprehensive approach continues in the Enfinity-fueled Burn iQ. The fat burner is launching in tubs of 25 full servings in Sweet Heat and Mango Chili Lime flavors, and it capsule format with a similar but slightly simpler formula.