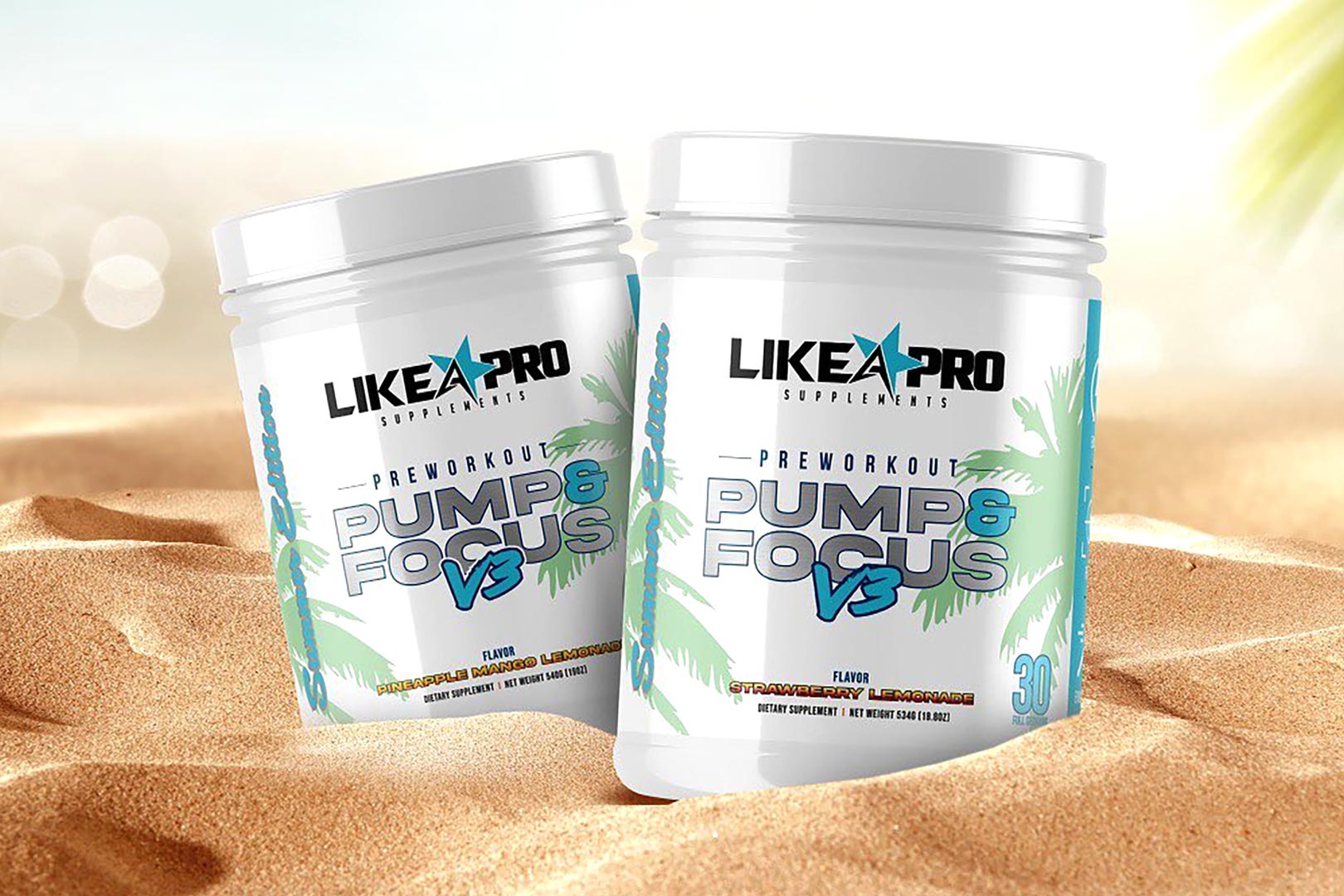 Before the sports nutrition brand Like A Pro from reputable IFBB Pro bodybuilder Jeff Long, unleashed its powerhouse premium pre-workout Behemoth, it revamped its original competitor in the category. The well-known brand took its lower caffeine yet still comprehensive supplement Pump & Focus from V2 to V3, filling it with some respectable highlights such as 6g of citrulline malate, 3g of betaine, VasoDrive, PurpleForce, and the proven focus-enhancing component, CognatiQ.
With summer in full swing, Like A Pro is giving back to the third version of its flagship pre-workout Pump & Focus V3, with two refreshing flavors that fall under what the brand is calling its Summer Edition Series. Both of the flavors in the line are indeed for Pump & Focus V3, and like the season they're inspired by, they aren't intended to be around for long. Launching soon from Like A Pro is the fruity cocktail Pineapple Mango Lemonade, and another fruity experience in Strawberry Lemonade.
Neither of Like A Pro's limited-time Summer Edition flavors of Pump & Focus V3 — Pineapple Mango Lemonade and Strawberry Lemonade — are available yet but will be shortly. You'll be able to grab them straight from the brand's website, like all of the other supplements it has in its lineup, and directly from Like A Pro, you're looking at a regular price of $59.99 for a 30-serving tub of the pre-workout.