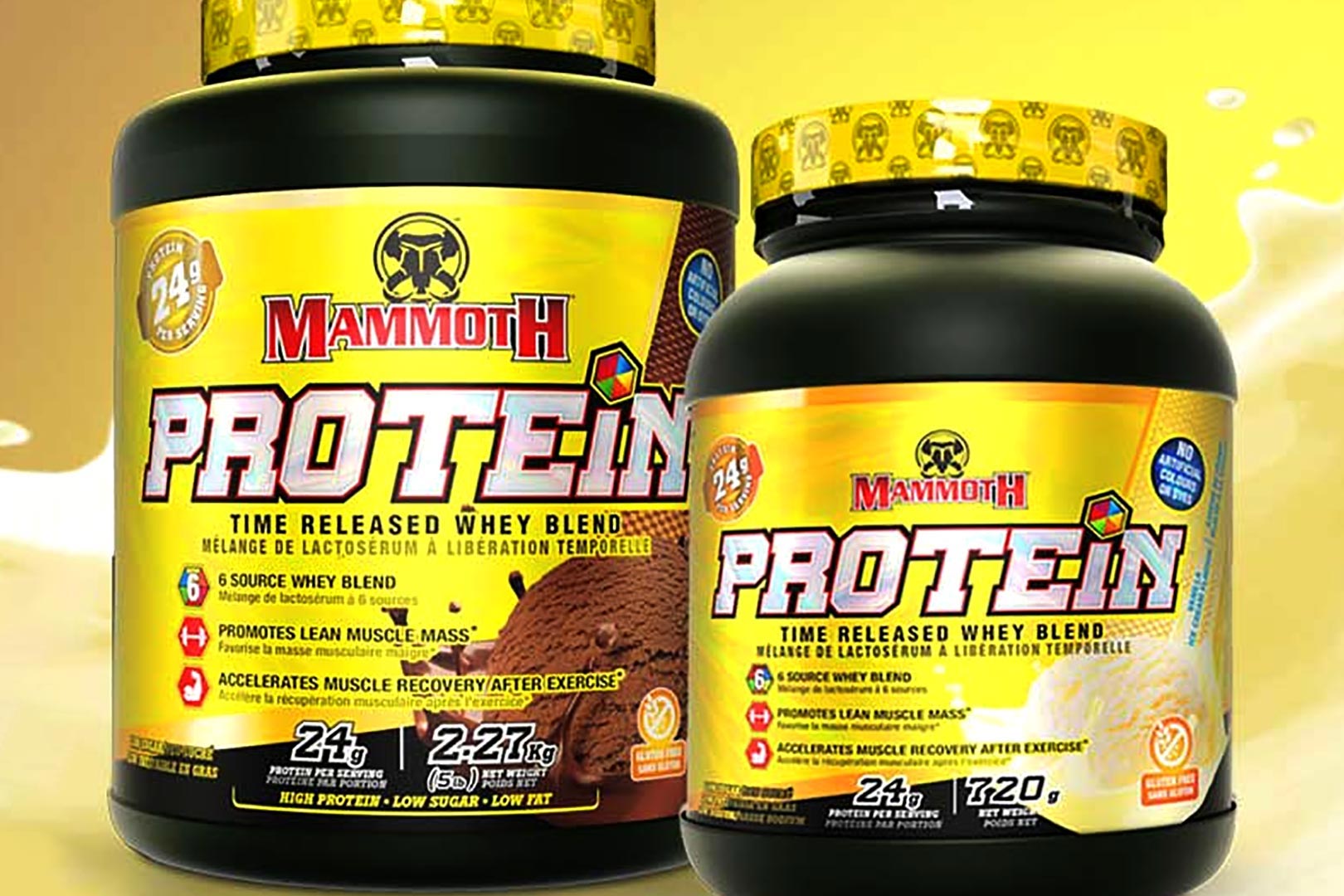 Mammoth Supplements has followed up its preview of the blend-style Mammoth Protein from two weeks ago with a complete launch. We now have everything you need to know about the product, as well as places you can purchase it, including the brand's own online store. Directly through mammothsupplements.com, you'll pay $39.99 for a small 1.6lb tub of 20 servings or $69.99 for the much better value 5lb with 63 servings.
The all-important nutrition profile in a serving of Mammoth Supplements' all-new Mammoth Protein starts with 24g of protein from six different sources for sustained release of aminos across six hours. Providing that solid level of protein are whey concentrate and isolate, premium hydrolyzed whey, milk isolate, and micellar casein and calcium caseinate, with the other macros being 6g of carbohydrates, 2g of that sugar, and 3g of fat.
Mammoth Protein is actually Mammoth Supplements' first traditional protein powder, finally giving fans a lean and nutritious source protein compared to its other protein offerings in the more balanced Mammoth Meal and the high-calorie Mammoth Mass. The product has hit the market in two classic flavors to go with the relatively simple formula in chocolate and vanilla recipes, named Chocolate Ice Cream and Vanilla Ice Cream.