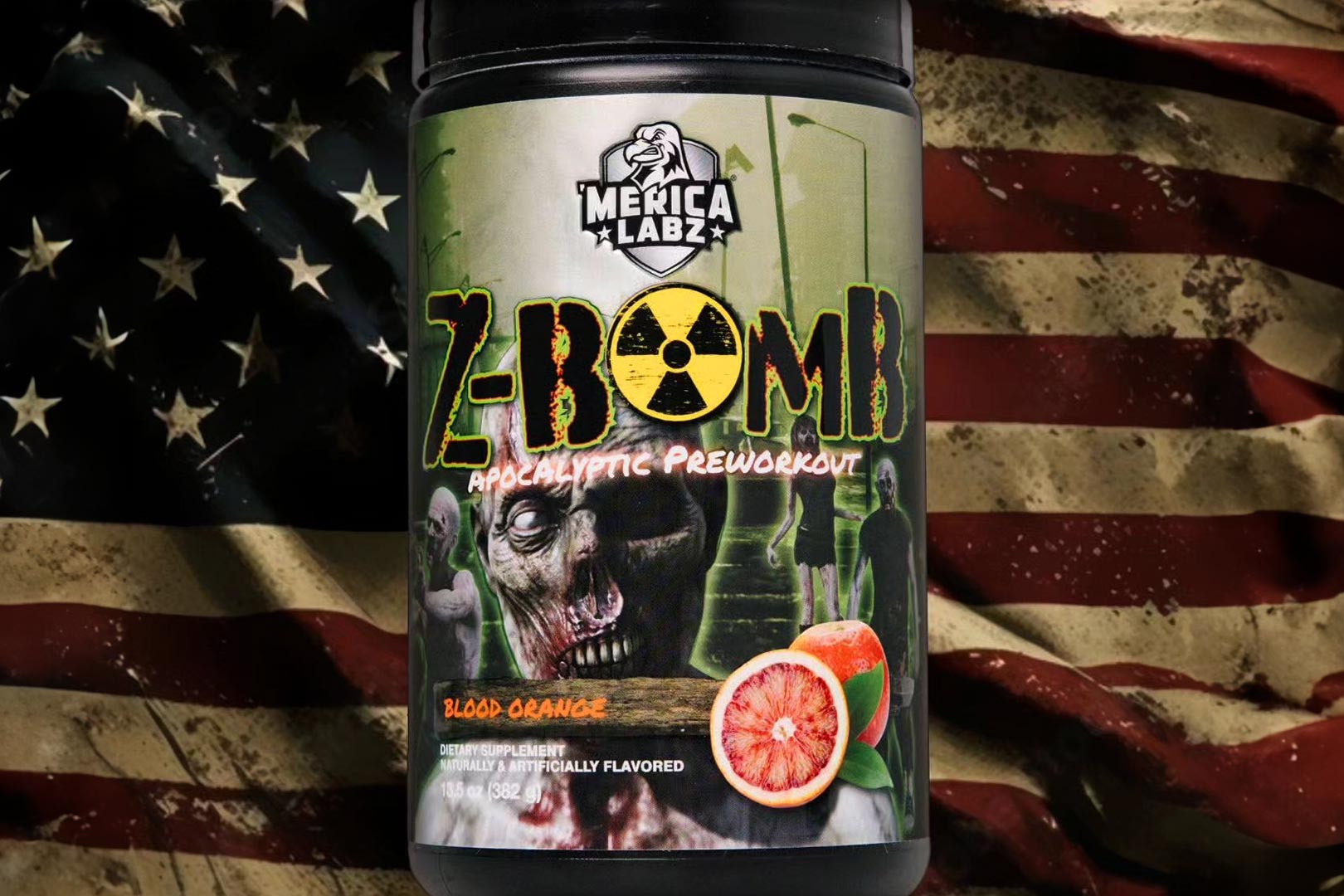 In a little less than two weeks, 'Merica Labz is releasing another stimulant-powered pre-workout, separate from the many it already has on the market in F-Bomb, F'n Pump'D, the hybrid Napalm, Castle Bravo, and its original competitors in the category, Red, White and Boom and Stars 'N Pipes. Next up from the brand that is quickly becoming a pre-workout specialist is Z-Bomb, an apocalyptic-themed high-intensity supplement.
To make sure all of its fans are prepared for the arrival of Z-Bomb, 'Merica Labz has shared the formula behind the product, and judging it on paper, it seems to have a similar balance to other pre-workouts from the brand with maybe slightly less support for muscle pumps. There are still some components in there powering the pump side of things with citrulline malate at a strong 8g a serving, 2.5g of betaine, and 250mg of pine bark.
Next, you have a few ingredients driving performance and endurance in 'Merica Labz Z-Bomb with 3.2g of beta-alanine and 100mg of the premium and proven Kenyan purple tea extract PurpleForce from Maypro. Following that is 100mcg of huperzine a, 1.5g of tyrosine, and 300mg of alpha-GPC for focus, mucuna pruriens, theobromine, the premium stimulant Zynamite at 250mg, and, of course, caffeine at an intense 450mg.
If you're a fan of 'Merica Labz other pre-workouts, especially F-Bomb and Castle Bravo, there is a good chance you'll enjoy Z-Bomb. That's not because they'll feel the same, but because their balance of energy, focus, pumps, and performance is similar, they just rely on very different ingredients to deliver their combinations. Once again, the brand is planning to drop its apocalyptic Z-Bomb in about two weeks for 4th Of July.