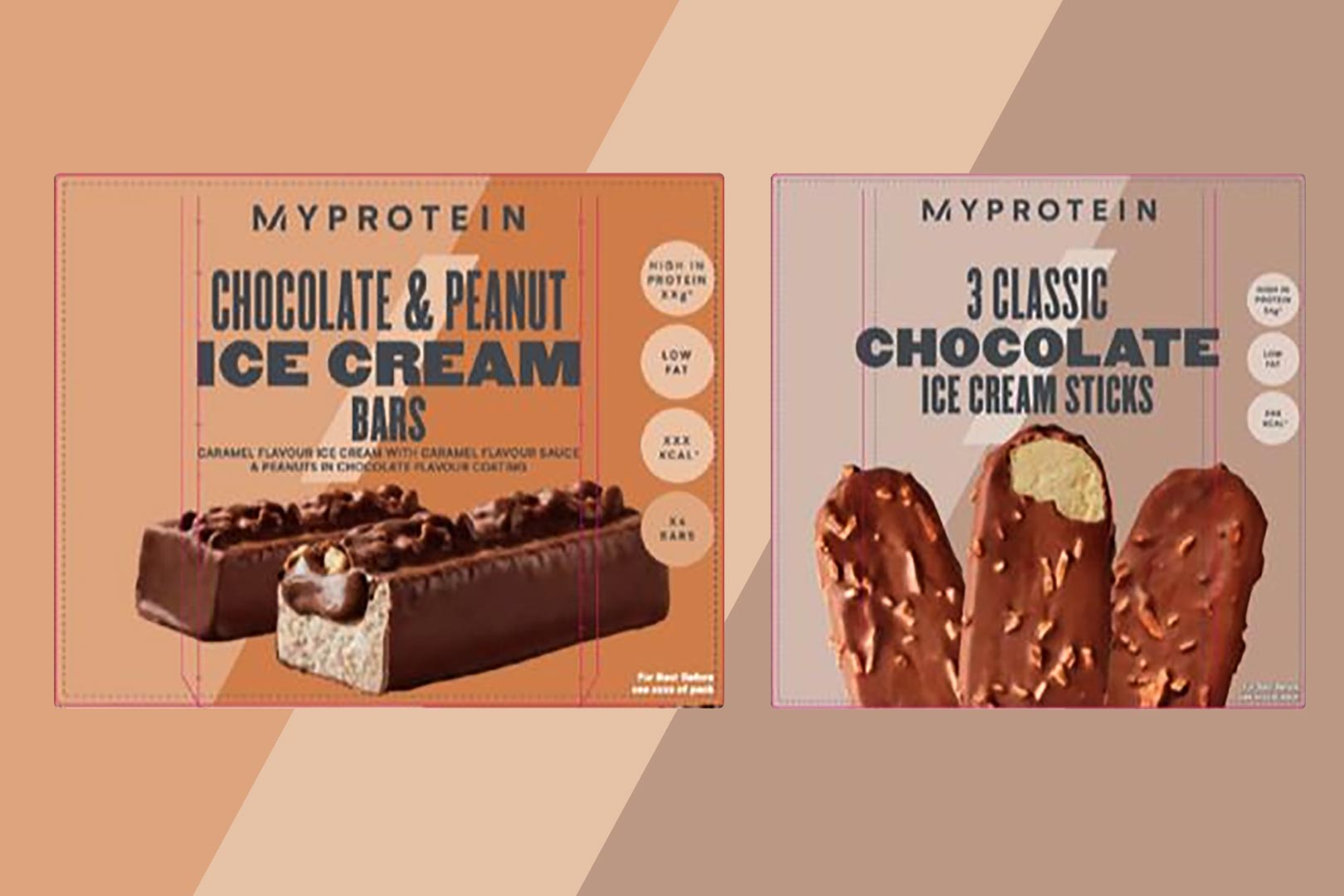 Fresh off of the announcement of Myprotein moving into the frozen section at Iceland locations across the UK with its delicious, creamy, and of course, protein-packed Myprotein Ice Cream has come more excitement in that area of the supermarket. With tubs of the frozen functional food expected to be rolling out to Iceland stores around this time of the month, the brand has revealed two other innovations that are coming down the pipeline.
Due to join Myprotein Ice Cream, with up to 32g of protein per tub, are two other classic ice cream treats and formats in Ice Cream Bars and Ice Cream Sticks. Like the bulk pots of ice cream, the Ice Cream Bars and Ice Cream Sticks are high in protein, low in fat and carbohydrates, much lower in sugar, and have reasonable calories compared to your traditional ice cream bars and sticks.
Myprotein has shown off its Ice Cream Bars in a mouthwatering Chocolate & Peanut flavor with what looks to be chocolate ice cream, gooey chocolate running down the center with crunchy peanuts, and all wrapped in more chocolate. The Ice Cream Sticks are coming in a familiar Chocolate flavor and have what appears to be sweet vanilla ice cream inside, crunchy peanuts scattered around the outside, and also covered in milk chocolate.
While Myprotein Ice Cream is set to hit Iceland stores shortly, it looks like the tubs are just the beginning of the sports nutrition giant's dive into frozen functional food. The popular brand is going up against the protein snack legend Grenade, maker of the always delicious Grenade Protein Bar, which has an unforgettably enjoyable Grenade Ice Cream Bar at supermarkets across the UK. Though we haven't tried any of the Myprotein treats, Grenade's effort will be difficult to top, especially the Peanut Nutter flavor.