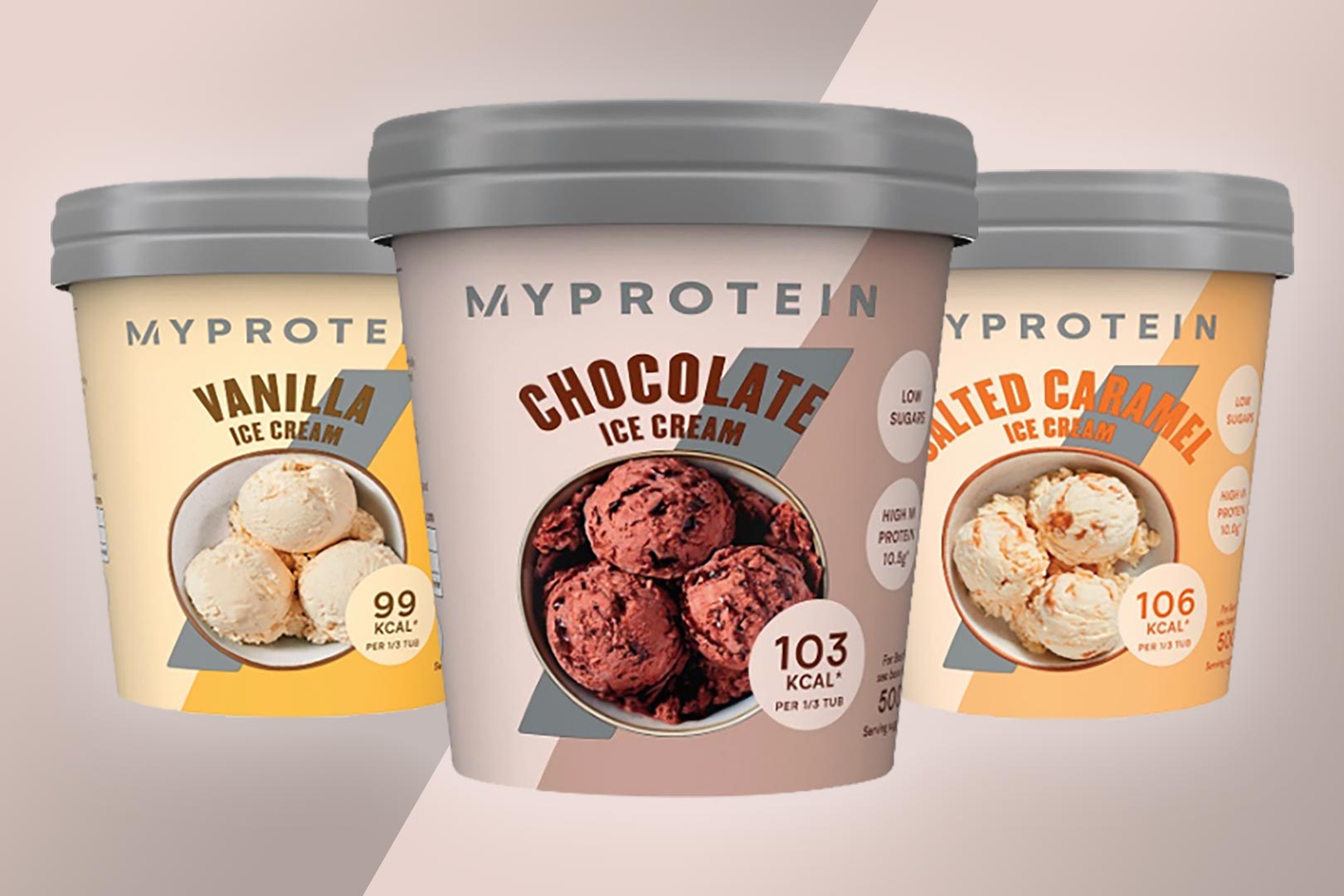 Myprotein established a partnership with the major UK supermarket Iceland this year when it launched an exclusive selection of clean, nutritious, and mostly high-protein frozen meals. The sports nutrition brand has only added to that since the initial rollout, and it's even made the collaboration easier for fans to get their hands on by recently creating a vending machine with the meals placed at Fitness First in Wigan.
Later this month, Myprotein is expanding its Iceland partnership even further, releasing another convenient frozen food, although this time, it's not a typical meal like Beef Lasagne or Chicken Tikka. The hugely popular supplement company and supermarket have created protein-packed ice cream, similar to the likes of Halo Top and Enlightened, and their nutrition profiles are quite impressive compared to others out there.
Myprotein's Protein Ice Cream, exclusive to Iceland's many supermarkets, comes with a solid 30 to 32.7g of protein in a large 500ml tub, which is about 16.9oz, and while that is a lot of protein, the other macros are significantly lower. We don't know the exact amount of carbohydrates, sugar, or fat, but again, they are low, as we do know the calories, and they sit at 297 to 318, with about 120 to 130 of that coming from the protein.
When it comes to protein-packed snacks and high-protein treats, like Myprotein's latest functional creation, it all comes down to how it tastes, and those over in the UK will be able to experience it firsthand when it hits Iceland stores near the end of the month at £4 a pot. On paper, the macros are pretty on point, being leaner than the likes of Halo Top, but again, it will come down to how good the product tastes in its three traditional ice cream flavors; Chocolate, Vanilla, and Salted Caramel.