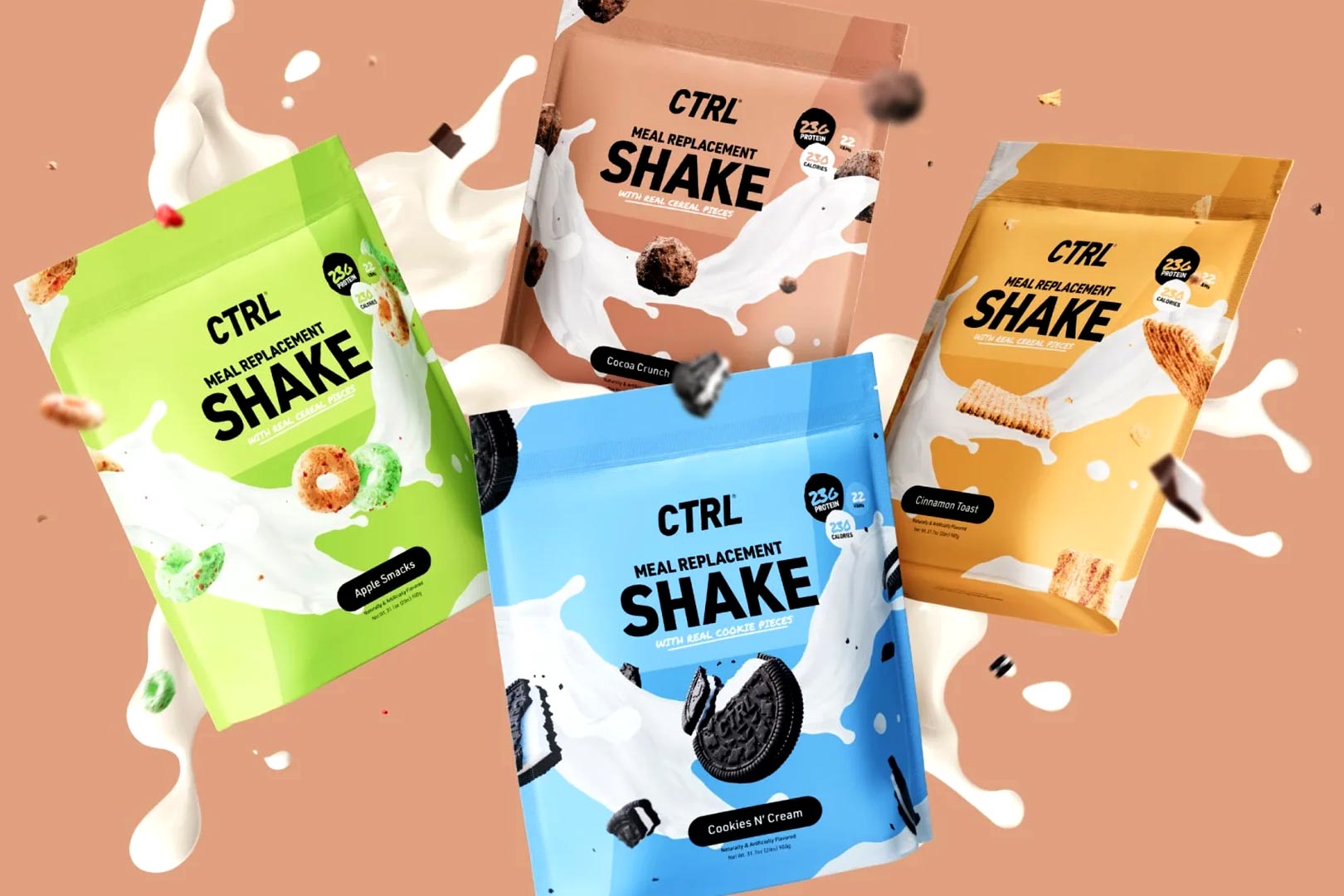 The original gamer's meal replacement CTRL, has officially relaunched with all of its promised changes, including a fresh new look, improved flavor, and lower calories, although it's still a balanced meal solution. The brand has refreshed the product in six familiar flavors, with the classics Fruity Flakes and Cinnamon Toast, traditional tastes like Cookies N' Cream and Cocoa Crunch, the sweet Strawberries N' Cream, and Apple Smacks.
You can purchase any or all of the updated flavors of CTRL's signature meal replacement directly through its online store for a little less than the previous version at $39.99, down from $52.99. While price drops are always great for consumers, it is worth noting the brand has also lowered the number of servings you get per bag in its meal-style supplement, where you get 15 servings, 25% less than the original's 20 servings a bag.
For those interested in knowing the complete nutrition profile of CTRL's revitalized meal replacement, designed to help gamers squeeze in an efficient and balanced meal; we have that breakdown for you here. Providing the reduced calorie count of 230, is 23g of protein, all from quality whey sources, an almost equal 17g of carbohydrates, just a gram of that sugar, 11g of healthy fats, and 22 added vitamins and minerals.
The more eye-catching packaging design and better taste are great features of the gamer's meal replacement, but CTRL's attention to nutrition is the standout here, at least for us. It may not seem like much, but the brand has really turned this into a more macro-friendly meal solution, dropping the sugar from around 6g to just one, and drastically lowering the carbohydrates, resulting in a much cleaner meal solution.