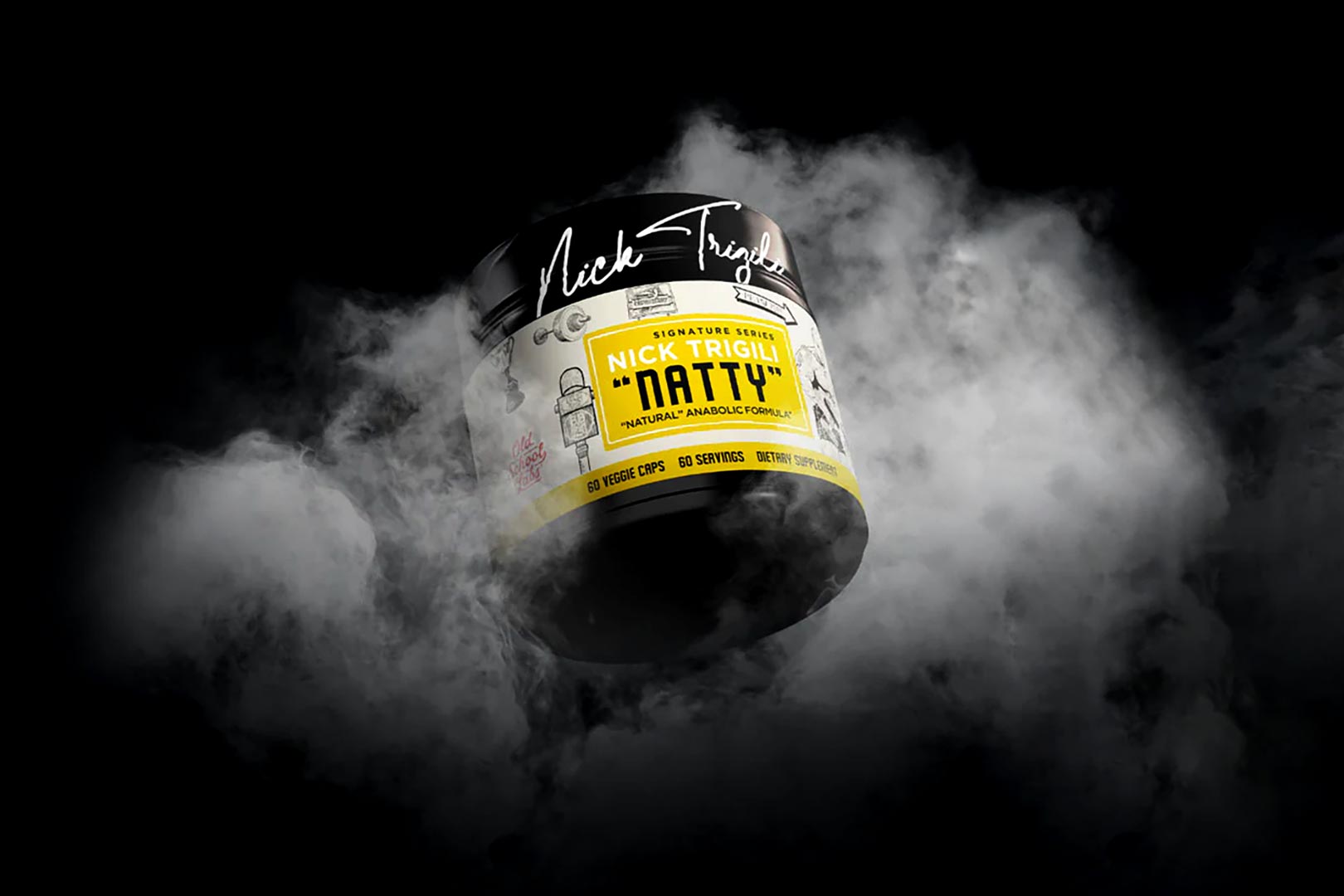 Old School Labs recently released its first-ever Signature Series supplement in partnership with its top-tier ambassador Nick Trigili with the intra-workout Nitro-3D. The product is built specifically to help power you through a workout with quality sources of carbohydrates for fuel, alongside electrolytes for hydration and aminos for recovery. Old School and Trigili are introducing their second supplement this week named Natty.
Old School Labs' Nick Trigili Signature Series product Natty features a natural anabolic formula with the main benefits promoted being support for hormone health, muscle building, and strength gains. The combination of ingredients driving the supplement isn't overly complex, with essentially two key components and two supporting; again, all in the name of increasing and enhancing muscle and strength building.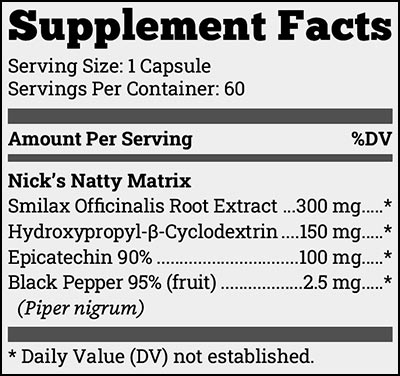 In a daily two-capsule serving of Natty, under Old School Labs and Nick Trigili's Signature Series, you get 200mg of epicatechin and a solid 600mg of smilax root extract, smilax being the source of the commonly used muscle-building ingredient laxogenin. The other half of the Natty formula is hydroxypropyl-β-cyclodextrin for better absorption, and to further help out on that side of things, you get the very popular black pepper at 5mg a serving.
Old School Labs is currently asking fans and anyone interested in trying Nick Trigili's second Signature Series product, Natty, to sign up through its website to be notified as soon as the muscle builder becomes available. There is no mention of price just yet, although if you do sign up for details on the supplement, you'll be sent an exclusive coupon code for a strong 20% discount on whatever the cost of Natty turns out to be.