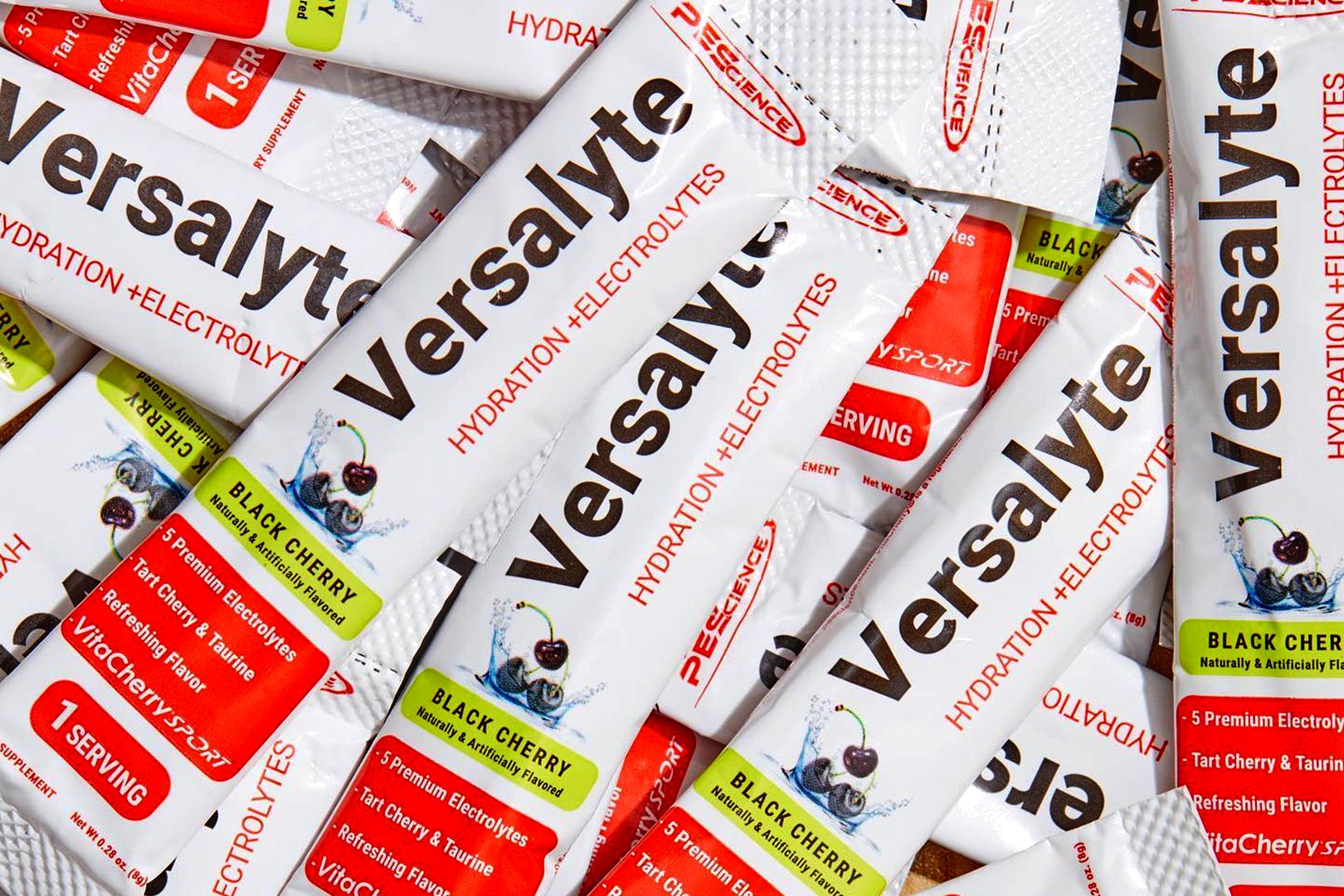 PEScience is one of the many sports nutrition brands that has jumped on the hydration trend and put together a supplement entirely dedicated to supporting hydration and performance by way of Versalyte. The product features several essential electrolytes, the highly bioavailable GIVOCAL calcium, a solid dose of taurine at 1.5g, and a not-so-common inclusion in hydration with recovery-enhancing VitaCherry Sport tart cherry at 500mg.
Versalyte hit the market in traditional bulk tubs packing 30 full servings in your choice of Wild Berry Splash and Citrus Splash flavors. About a year and a half after PEScience launched its hydration competitor, it is now adding another option to its menu, although there is a bit more to it than that. The new taste is Black Cherry, and instead of coming in a tub of 30 servings, this one is in single-serving stick packs and is bundled into bags of 30.
Basically, PEScience has introduced another flavor for its hydration and performance-supporting Versalyte and made it more convenient than the tubs of bulk powder for the original flavors. You can find the new Black Cherry taste in its bag of stick packs alongside the other options in the brand's online store, and it carries the same exact price as the tubs, despite the difference in format at $22.99 before any deal or discount.