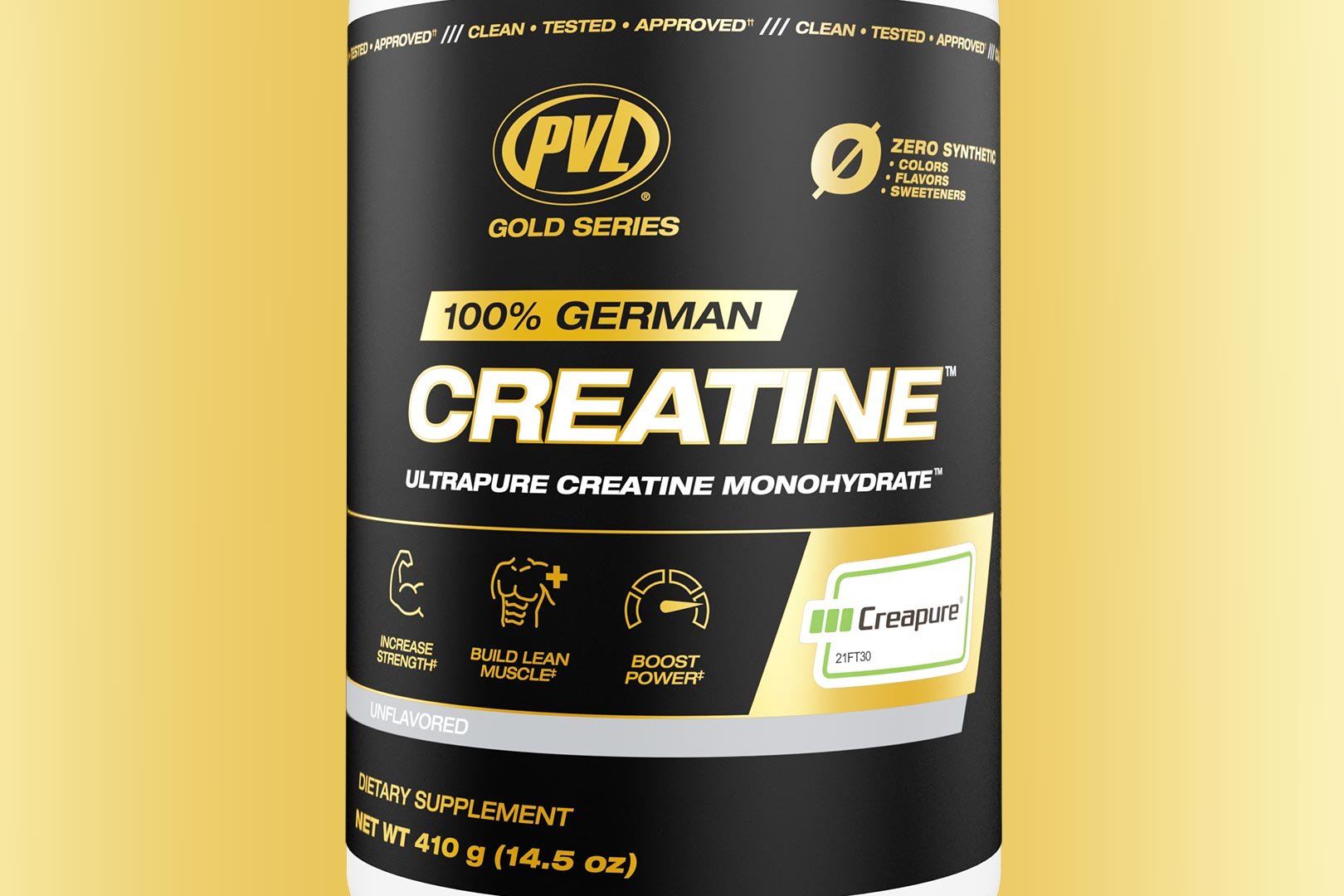 Pure Vita Labs, more simply known as PVL, already had a couple of creatine supplements on the market by way 100% Pure Creatine, which is a standalone creatine monohydrate, and the more advanced Creatine X8 infused with BCAAs. The legacy brand's third creatine product is 100% German Creatine, which is along the same lines as 100% Pure Creatine but with a slight change in its main ingredient as it's a little less standard.
PVL's 100% German Creatine is powered by the reputable and high-quality Creapure creatine monohydrate and gives you a solid 82 servings a tub at a full 5g dose to support muscle strength, size, performance, and power. The brand has kept the format of the supplement nice and simple, as it's in unflavored powder, so you can seamlessly throw it in to your post-workout shake or pre-workout cocktail without any impact on taste.
The Creapure-backed 100% German Creatine is rolling out to all of PVL's usual stores and stockists, and is already available for purchase directly from its online store at pvl.com at $54.99 (40.91 USD) before any discount.